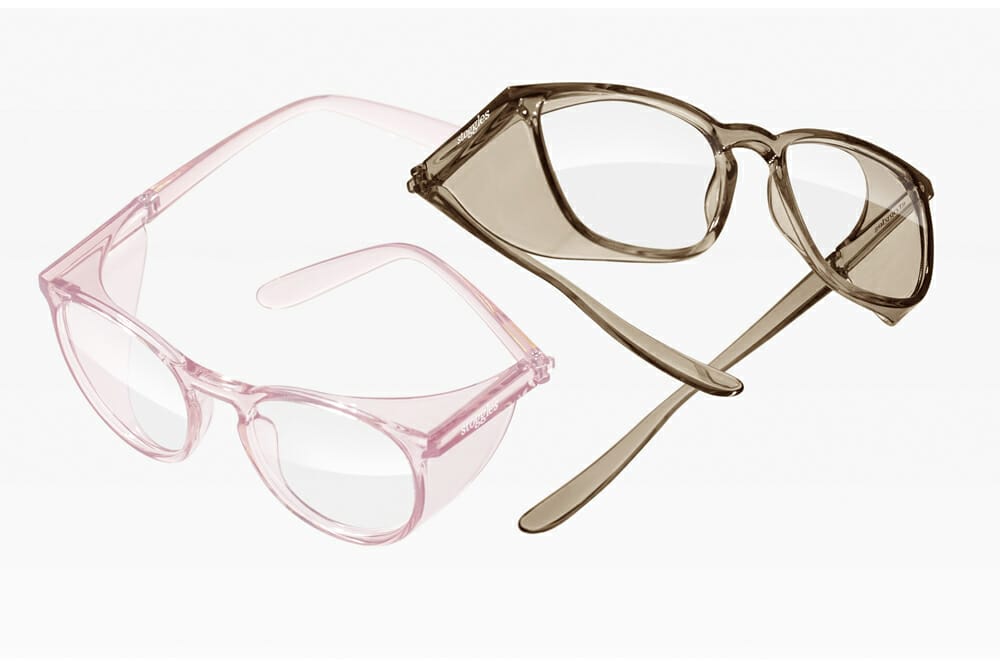 Stoggles, a US-based eyewear company focused on the importance of creating everyday eye protection through innovative design, presents a collection of frames featuring side shields specifically designed for safety and to protect workers during the COVID-19 pandemic.
Designed for anyone who is cautious about getting bacteria or irritants in their eye, Stoggles frames have been embraced by the medical and scientific community, including those working in hospital or clinical practice settings. This makes them well-equipped for use by optometrists when examining patient in close range.
As well as this, Stoggles' popularity among DIY-ers and those working on at-home or industrial-scale projects means they are ideal to promote to patients for every-day use.
Each Stoggle lens is made from polycarbonate, making it shatter-proof, plus they're blue-light filtering, have a premium anti-fog coating on both sides, and have an American impact rating certification (ANSI Z87.1). Stoggles are scriptable.
Launching in Australia in October, quote the code MIVISION 10, to get 10% off the price.
Visit: wearstoggles.com