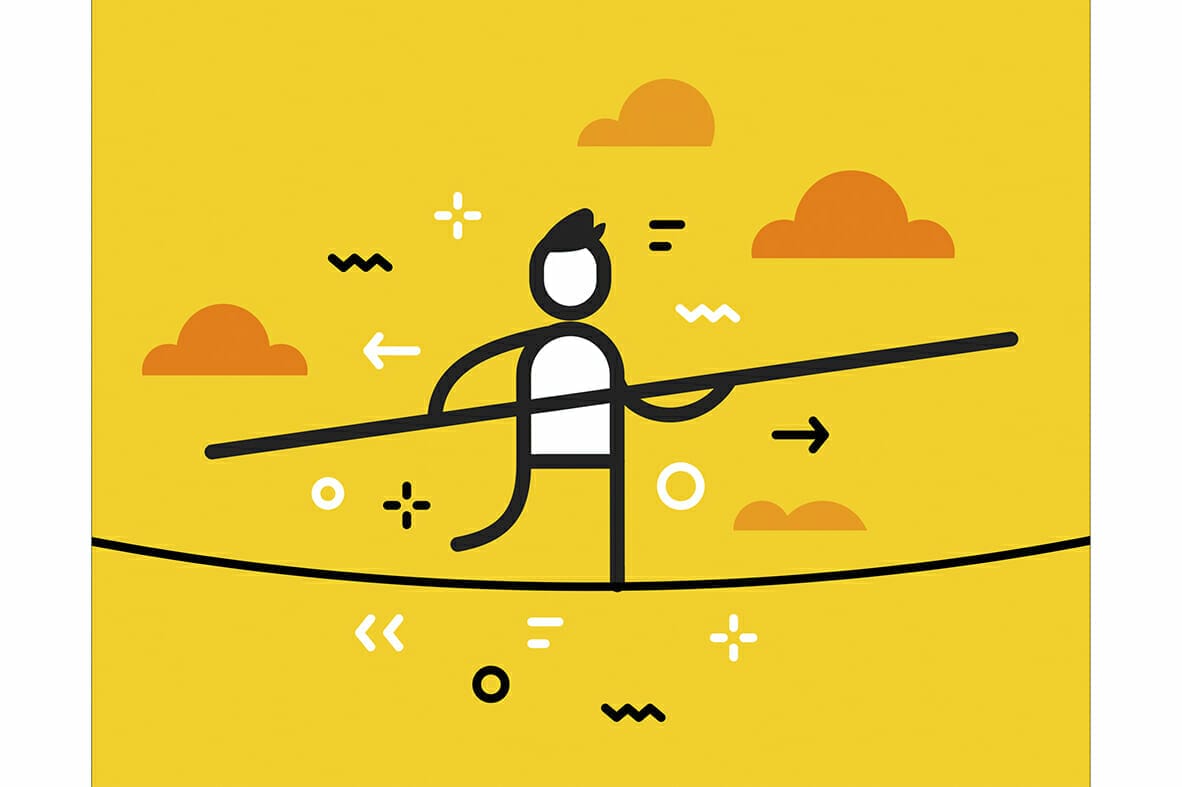 One of the most critical keys to the long-term financial success of a practice is to maintain the right stock of frames to meet the needs of your patient demographic. No short-falls, no excess.
mivision spoke to industry experts to gather strategies for stock management and display that will keep costs down, improve cash flow and bring more patients into your business.
Have you ever walked into a store that's overcrowded with a jumble of products, stacked haphazardly and laden with dust?
If you did, you probably turned on your heel and walked straight back out.
Essential to successful stock selection is a clear understanding of your existing and/or desired patient demographic
It's no secret that having a carefully-laid out store, with a selection of fresh, new products beautifully and logically presented, will lure customers in and entice them to explore the offerings.
But how do you decide which brands and products to stock, how many of each stock keeping unit (SKU) to order, and how long you should hold them for?
According to the experts, as a general rule:
Aim to have around 80% of the products you stock on display,
Sell them within three to six months, depending on the size of your practice, then clear them, and
Present them with consistency – by gender and adult vs child, then by either purpose, brand, colour, or price.
KNOW YOUR DEMOGRAPHIC
Essential to successful stock selection is a clear understanding of your existing and/ or desired patient demographic. As Cheryl Pressley, National Operations Manager at EyeQ Optometrists, points out, "Recognise that a certain workforce, or close proximity to a university, ethnic background, age, demographic and physical practice location, are examples that influence the choices patients make. Popular recreation activities and sports in your area should also be considered."
I advise practice owners to really focus on their total stock holding relative to display spaces
When it comes to deciding on the quantity of frames to stock at any one time, Kate Hall, ProVision Regional Operations Manager, says you'll need to think through how you're going to merchandise the front of house. "You want the majority of frames to be on display – so you need a good understanding of the amount of product space you have and how you are going to organise the display for the most effective customer flow."
To take any subjectivity out of the equation, she recommends considering the brands, styles and price points that will attract your target demographic, then doing some merchandising modelling – pen and paper will do.
"As an example, and to keep things simple, consider you can fit 10 rows for your women's display, each with 10 frames. Work from a realistic starting price to your end price, and fit the brands you're hoping to present in between, with one at each price-point, working in AU$50 intervals. You also need to analyse your sales to ensure that each brand gives you a return on the allocated shelf space, and isn't there just because you like the brand. ProVision helps members with a thorough range review to make an objective assessment."
Ms Hall said strategising in this way will ensure you have a spread of brands and frames instead of ending up with a majority at one price point, which is simply not feasible.
ABC
One common way to classify inventory is known as the ABC method, which categorises inventory into three groups based on the value they bring to the business:
Group A: The 20% of products that generate 80% of total revenue; i.e. it is the smallest category, consisting of the most important stock items,
Group B: The 30% of products that generate 15% of total revenue; i.e. higher volumes of SKUs than category A, but comprising products of less value, and
Group C: The 50% of products that generate 5% of total revenue; i.e. the largest category with products that contribute the least to your practice's bottom line.
Of course, stock management is not a 'set and forget'. So, when it comes to managing stock levels, Ms Pressley says supply chain management systems and relationships with buying groups or managed services will often provide an opportunity to engage in attractive stock rotation ratios. She suggests developing an inventory sale report to identify which SKUs sell well in any given period.
"Your 'mix' analysis should identify your most successful price points and where your range is lacking. Re-examine your mix and select styles, colours or ranges that may be missing from your product offering," Ms Pressley said.
Reflecting on the ABC method, the sale of one item from Group A may generate AU$100 profit however you might sell it infrequently. Conversely, items from Group C sell in high volume yet only generate $1 per unit sold.
The 'sweet spot' is where most of your revenue comes from, with relatively little effort.
Analysing your products this way, though simplistic, can help you decide where to focus your time and adapt your inventory control policies.
STOCK TO DISPLAY RATIO
Philip Rose, National Business Development Manager at Eyecare Plus, says for positive cashflow, optometrists must be sensitive to maintaining a healthy stock to display ratio.
"I advise practice owners to really focus on their total stock holding relative to display spaces – you want to have your display spaces full and no more than an extra 20% in back up. It only takes three days to get stock delivered these days, especially with an online display stock and complete spectacle ordering model like our Supply Plus – and you don't even need to see a rep, so there really is no need to hold more than 20% in excess.
Rather than having coloured frames spread randomly around the practice, a more aesthetic way to display frames is with colour-blocking
"If you have 1,000 spaces, have an additional 200 frames in the drawers that you can pull out if a patient chooses a frame that suddenly isn't available or they're looking for a gap frame."
Additionally he says, don't allow stock to sit around for too long.
"You have the runners and the sleepers – but what you really want are the runners. The sleepers are costing you money. So, as a general rule, if you have a frame on display for more than six months, you need to ask why – what's wrong with it?
"What's the point in having stock that doesn't sell?
"Old stock makes your practice look tired and in the end, it's just money on the shelf. Or worse, if it isn't on display on the shelf, it's money in the drawer… so take a hit on the margin and get rid of it – it's better to have cashflow."
And it's not just cashflow that's affected by holding stock for too long, as Ms Pressley points out. "Many overstocked practices get caught in a cycle of consistently purchasing additional brands/models each time a rep visits, which can drain profits from the business. Aged inventory will be revalued (and devalued) resulting in reduced profitability of a practice. When you factor in the cost of lost revenue, staff time and practice overhead, overstocking can ultimately result in significant redundant costs."
All of the experts we spoke to agreed that stock that has been sitting around for more than 180 days, and cannot be rotated for newer models with suppliers, should be sold out at a discounted price or sold through as a frame/lens package.
As Ms Pressley said, "Supply Chain management systems and relationships with buying groups or managed services will often provide an opportunity to engage in attractive stock rotation ratios".
If that doesn't work, write these frames off and donate them to charity or to a training organisation, like the Australasian College of Optical Dispensing – this way they will be put to good use.
Looking to the future, EyeQ is currently trialling a new stock management strategy using radio-frequency identification (RFID) technology.
"By adding RFID labels to the existing barcoded product labels, staff are able to use handheld and desktop RFID readers to perform a number of functions including quick and easy stocktakes; determine the sale of specific items in store, and search for missing items," said Ms Pressley.
Within this new system, which is being trialled at one EyeQ practice, desktop readers replace barcode readers at point of sale and all sold items are recorded as 'consumed' in the Loca.fi.system.
"We are also working with Monkey software on the integration of Loca.fi.system software to update the inventory count in Optomate as a stocktake function," Ms Pressley added.
REPRESENTATIVE RELATIONSHIPS
Along with boosting cashflow and attracting the customer demographic you're most interested in targeting, Ms Hall says a well formulated range plan will enable you to maximise the time you spend with your reps when they book an appointment.
"It used to be that a sales rep would visit once every three months and show all their products. You'd make a selection and that would be it. Now, if you have a good range plan and you keep an eye on your best sellers, you can place a monthly electronic order via a system like ProSupply to maintain fast moving stock, then use the time with your reps to focus on proactively developing your business.
"Your rep relationships are really valuable to your business – they can offer perspectives and market intelligence you wouldn't otherwise get. You might, for instance, want to target a particular demographic for the first time, so you can talk to your rep about products and merchandising to support these efforts."
Murphy's Law says that when the rep calls, your practice will be overflowing with business so prepare well in advance.
"Regularly monitor stock turn of each brand by running frame sales and inventory ageing reports, particularly prior to a rep's visit, then while they're with you, review discontinued or obsolete models in consultation with them," says Ms Pressley.
"Create a 'wish list' at the rep visit and keep this list nearby for easy reference when replenishing stock in between visits, especially since best sellers can sell out and you may need to choose a different model."
To keep on top of the latest offerings in between visits, she suggests you regularly visit your rep's website.
CREATING THE LOOK
A majority of independent optometry practices organise their frames by gender and brand, with male frames on one side of the practice and female frames on the other. Many practices will also have a section for children's frames and some may even have a teen section to attract this younger demographic that typically choose the retail-focused chain stores.
While organising rows by brand is convenient for frame reps who come in to count stock and see what's sold, Yvette Safier, High Performance Manager at Eyecare Plus, questions whether it is pleasing to the consumer's eye.
"Rather than having coloured frames spread randomly around the practice, a more aesthetic way to display frames is with colour-blocking," she says. "Colourblocking takes colours that are opposites on the colour wheel and pairs them to make interesting and complementary visual colour combinations."
A colour wheel organises colours around a circle, showing their harmony based on three primary colours – red, blue and yellow – and their mixes – secondary colours, tertiary colours, etc.
"Colours are an easy way to affect emotions and impact shopping behaviour. Blue and green colours are calming and red and orange colours are exciting. Many patients will have favourite colours and some patients even arrive at the practice with a specific colour that they are looking for in a frame," said Ms Safier.
The right colours worn on the face can have a dramatic impact on your patients' look and their self-confidence, as Ms Safier points out.
"An eyewear stylist may go as far as determining the best colour palette for a patient based on their skin, hair and eyes. The right colours and shades can make your patients' eyes sparkle and skin look more healthy and radiant. The wrong colours can make skin look sallow and grey, and cast shadows on the face.
"As well as being attractive to the eye, colour-blocking the frame display can give the perception of abundance and take the focus off price. It may be a good idea to play around with your frame display and see what works best for your practice."
The great news about playing with displays is it's quick and easy to try something new, monitor your customers' response, measure the results, then refine.
Working to Scale
With stock for over 400 stores to manage, Specsavers is quite a different breed.
Management strategies for both frames and lenses are devised based on complex analytics, in-store displays are directed by strategic planograms, and daily communiques provide updates on supply, enabling stores to remove or replenish display stock as appropriate.
Within this model it's really important that stores are encouraged to follow the defined plan, as Steve O'Leary, Product Director ANZ Specsavers, explained. When you're working with an organisation the size of Specsavers, "variation leads to unpredictability" which in turn can affect projected sales, supply chain management and ultimately, store profitability.
When you're turning over really high volumes during peak times, Mr O'Leary said, "it's all about being in stock all the time".
To manage this, Specsavers implemented a display stock only model for the Australia/New Zealand region, over 13 years ago.
"It's a customer focussed business model that a few have implemented variations of since then," Mr O'Leary explained. "Essentially it means every frame in the store is purely for display and when a customer selects one, they receive an exact replica, with their lens prescription fitted, direct from the manufacturing laboratory."
Specsavers has several manufacturing laboratories in Australia and overseas, that hold frames in stock. Each lab specialises, to the greatest extent possible, in grinding and fitting a particular lens type which enables Specsavers to achieve economies of scale and a fast turn-around.
"Managing frame stocks is one thing, but managing lens stocks, and coordinating the fitting to order, is massive," says Mr O'Leary. "There are few industries like eyewear that can create a bespoke item for a customer in five to ten days."
To do this in-house, Specsavers relies on a highly sophisticated computerised system. An order will initially be validated and then electronically directed to a lab based on the required lens, and if that lab does not have the required frame stock at hand it will be redirected to an alternative lab.
With over 1,250 individual models on sale at any time, you'd expect frames to be out of stock at times, however Mr O'Leary says it's an unusual occurrence.
"We have a thorough understanding of the market demographics and years of data which enables us, using predictive analysis, to put together a clear picture of how many frames each store will sell – which models, which colours, sizes and so on. Of course things don't always go as planned, but we always make sure to learn from mistakes.
"Our aim is to replace around 30% of our collection each year knowing that people typically have their eyes tested once every two years. That means when they come into the store, 60 to 70% of the frames on display will be new to them."
Collections are planned 18 months in advance, and designed based on third-party sourced expert global trend insights, overlaid with a thorough understanding of the ANZ market and a commitment to working with local designers and celebrities. Among them are Alex Perry, Collette Dinnigan and the late Carla Zampatti (Specsavers is now working with Ms Zampatti's team to further the range).
"Our designers really are hands-on when it comes to developing concepts and they all work in very different ways. It's an exciting process. With our understanding of the entire design, manufacture, sales and distribution process, there's nothing more thrilling then to see the frames that we discussed in those initial stages, being worn by people on the street," Mr O'Leary said.