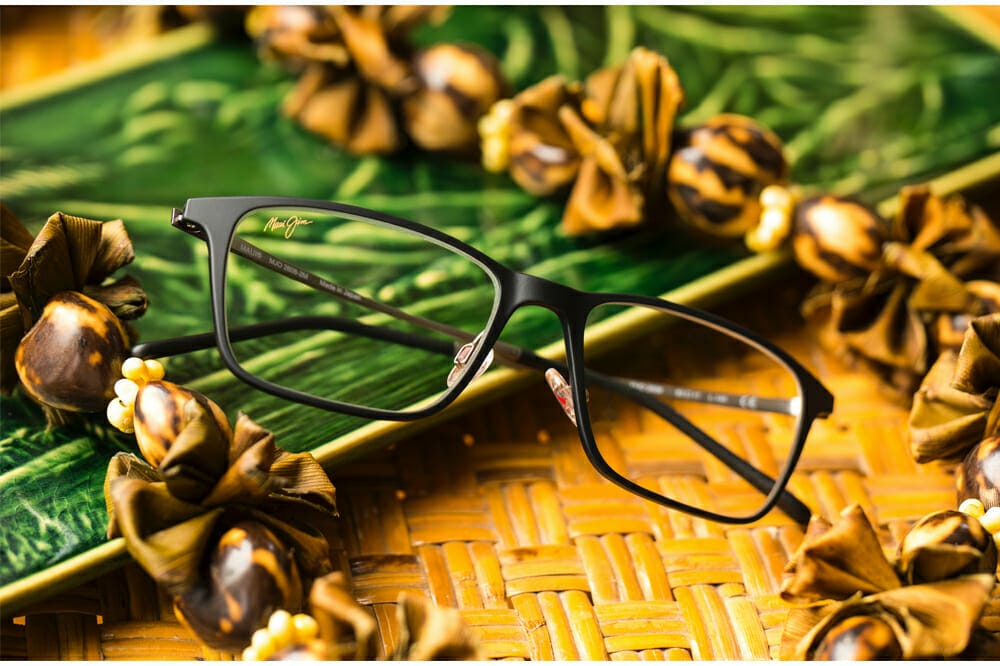 From humble beginnings, Maui Jim has grown to become a key player in the global eyewear industry, enjoying strong brand loyalty at both trade and consumer levels.
Always a technical lens company at heart, in the last few years, this Hawaiian based eyewear brand has further developed that proficiency, expertise, and focus while at the same time, moving towards the next chapter in its story – the Maui Jim optical collection.
mivision spoke to Richard Hoare, Vice President, Asia Pacific Maui Jim Sunglasses and Zeal Optics, about the new collection and what it offers optometrists and their patients.
Q. Why did Maui Jim venture into optical?
The ophthalmic marketplace is attractive yet highly competitive – it is valued at AU$1.4 billion in Australia, and presents an immense opportunity for growth. With Maui Jim sunglasses serving as the foundational base for trust and confidence within our existing retailer network, it was a natural extension to expand into this much larger optical landscape.
We believe our key differentiators span depth of range, quality, technology and the support we offer practices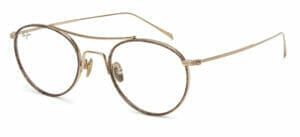 This extension has provided our loyal consumers, and those new to the brand, with a range of eyewear true to our Hawaiian roots and with proven performance to match.
As Carrie Soderstrom, our Global Marketing Director for Ophthalmic says, "This collection of frames is as sophisticated in its engineering as it is elegant in its styling. We believe in the perfect balance of art and science, which is why we developed premium, proprietary lenses to go along with our beautiful Maui Jim frames".
We strive to provide industry-leading frame and lens designs with unmatched technology, and a touch of 'Aloha'.
Q. What differentiates this collection from other brands?
We believe our key differentiators span depth of range, quality, technology and the support we offer practices.
With a range spanning over 500 frames, our optical collection offers a broad assortment of attractive, high-quality styles, and demonstrates our commitment to this sector. This expansive portfolio ensures retailers have the opportunity to curate the ideal optical collection for their store, based on frame material, design, price point and patient needs.
Additionally, to support practices, we recently repositioned frame-only pricing across two-thirds of our optical collection. This ensures representation in the critical pricing bands, specifically below the $300 manufacturers' recommended retail price psychological barrier. This price update has been welcomed because it allows our stockists to provide consumers access to a premium, global brand at an accessible price point. The standout offering is atypical for a range crafted in Italy and Japan.
As with our sunglasses, our retailers also have the option to purchase a complete, all-inclusive 'frame and lens' package with no add-on charges. Our proprietary Blue Light Protect and High Contrast lenses ensure we remain at the forefront of technology.
Importantly, Maui Jim's PolarizedPlus2 prescription sunglass lenses are also available in all Maui Jim optical frames.
With the ability to offer higher prescription parameters in our optical frames, when compared to existing sunglasses parameters, this opens the brand up to new consumers who in the past have been unable to access our unrivalled technology.
Another aspect of our business, that we believe differentiates us, is our after-sales support across both our optical and sun collection. We offer practices a one-for-one rotational policy; a strong warranty that includes complementary replacement of nose pads, temples, and screws; great personal service, generous marketing support, and same-day order despatch.
Q. Do you have a typical customer?
The Maui Jim optical customer comprises Maui Jim sunglass brand loyalists as well as new consumers who are looking for comfortable, quality, branded glasses with modern styling, at an approachable price point, complemented by strong after-sales service.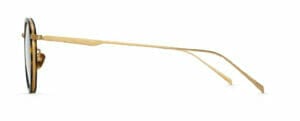 With hundreds of frame options for males and females, there truly is something for everyone in the Maui Jim optical collection. From stylish frames to our more practical day-to-day pieces, our retailers have the opportunity to tailor the range to their specific customer base and fill any portfolio gaps, putting the power of choice in their hands.
Q. Where do you seek inspiration for your Maui Jim Optical designs?
With an eye on the ever-shifting global fashion trends, our Hawaiian-based (Maui) design team is led by Maui Jim's owner, Walter Hester. Walter works closely with our talented global designers, Richard and Jen, to approve each piece across both our sun and ophthalmic ranges.
Richard and Jen use the Hawaiian Islands as the inspiration for the entire collection. The unique colours, textures, and patterns were inspired by the ocean, sand, flora and fauna, as well as the beautiful sea glass pebbles which are collected along the beaches of Hawaii.
One of the most exciting design elements of our Maui Jim optical range lies within our acetate collection, which is inspired by the ancient Hawaiian craft of Kapa-making (Kapa is a fabric made by Indigenous Hawaiians from fibres of certain species of trees and shrubs). The temples of our acetate frames reflect the delicate, intricate patterns seen in Kapa designs.
Each of these designs is hand-drawn and derived from the traditional patterns of the ancient I'e kuku – wooden blocks with pattern grooves, used to beat the Kapa cloth. This provides a stylistic nod to Hawaiian heritage. Incidentally, it takes a 10-step stamping process to make these intricate temple patterns.
Q. What materials are used to create the Maui Jim Optical collection?
Our frame-only portfolio offers an expansive choice of materials:
An acetate collection of beautiful colours and timeless frames includes Hexetate, which is 11% lighter than acetate,
Our metals collection, featuring stunning shades of flat stainless steel, is lightweight, and extremely comfortable, especially with stronger prescriptions,
A specialty metals collection, structurally and stylistically designed with the latest fashion trends in mind, is made from advanced material combinations including beta titanium, titanium, memory metals, and stainless steel,
Our nylon collection is extremely lightweight and flexible with adjustable nose pads for exceptional comfort,
Our timeless, elegant rimless collection is made from ultra-lightweight betatitanium, which combines functionality with high levels of wearing comfort, and
Our clip-on collection has been created to minimise the need to switch between ophthalmic frames and sunglasses. This enables patients to transition between indoor and outdoor activities easily.
Q. What does the future hold for Maui Jim Optical?
If there is one thing that the pandemic has shown us, it's that Maui Jim is a legacy brand. Our retailers and consumers believe in, and are willing to support, the quality and enduring nature of Maui Jim. So it's safe to say that we feel the 'Aloha Spirit' has come full circle.
The future of Maui Jim Eyewear is bright, and now more than ever, we are energised to grow with our retailers and live up to our hard-earned reputation as one of the leaders in the eyewear industry.