Australian eyewear designers have traditionally thrived by carving a niche from the massive global market. Now they're finding growing support at home as consumers increasingly go local.
The pandemic had to deliver some positives. For Australian eyewear designers, one of these was the growing sales that came from consumers being forced to stay local and encouraged to buy local.
the pandemic has removed much of the local cultural cringe, and it would seem Australians are more likely to embrace locally designed and/or made works
As Peter Coombs (Coombs + Co) from Adelaide told mivision, "What we've noticed is, with the closed borders and inability to travel internationally, some people have re-discovered South Oz. Also, folk who ordinarily may have gone to Lake Como, Paris or Ubud, have spent a couple weeks amid our wineries and seaside delights… If nothing else, the pandemic has removed much of the local cultural cringe, and it would seem Australians are more likely to embrace locally designed and/ or made works. In many cases, people are seeking local. This can only accelerate the scope for Australian Designed Eyewear."
Perhaps surprisingly, another 'pandemicbenefit' has arisen from our designers being pushed to embrace new approaches to manufacturing, wholesaling and distribution.
For both Peter Coombs and Paul Taylor (Paul Taylor Eyewear), changes inadvertently planned proved advantageous in the face of supply chain issues and restricted travel.
"For numerous reasons just prior to the pandemic, we had returned some of our processes to local facilities," explained Mr Coombs. "When supply lines and shipping slowed down, we were able to continue producing and evolving new ideas in limited quantities and with scaling in mind.
"Similarly, we've been having a wee wander through older methods, materials and finishes, considering whether they can be implemented within current and future collections.
"The biggest difficulty has been not being able to plan travel because of the potential need to quarantine on return – as a small business it's not something we can afford. That's meant we haven't been able to get around to show our new works," he added.
From northern NSW, Paul Taylor said, "The business decisions I made since returning from Milan at the beginning of the COVID-19 outbreak in Italy, in early March 2020, are now coming to fruition… The wholesale platform for online ordering is in place and it's a major breakthrough for distribution… It's now a whole lot easier for stockists… our website has become the Paul Taylor showroom and our customers' most valuable reference point – it's where we showcase new releases and where you can find what's in and what's out of stock."
For newcomer, The Elusive Miss Lou, the pandemic created space for Louise Sceats and her son Teiger to launch with ease.
"It actually ended up being something of a lockdown project for mum and me," said Mr Sceats. "We had originally planned a much earlier launch but found that with the pandemic and lockdown after lockdown, we were suddenly given the gift of time. We now had time to perfect both the product and the branding. Miss Lou kept us both sane during lockdown, I think!"
UNIQUELY AUSTRALIAN AESTHETICS
Within a crowded market, Australian designers have drawn attention to themselves by looking outside the square to create frame shapes and finishes that are unique.
Ms Sceats, who has been immersed in eyewear design for over a decade with her partner Jonathan Hennessy Sceats, says "I have always loved fabric and textiles, as well as embroidery and needlecraft. It's the tiny details that excite me. So, to be able to create my own patterns and designs for Miss Lou, on that tiny scale, is such a joy. I believe that we are unique in the world by designing our own fabrics to fit the frames, a miniature artwork if you like."
Paul Taylor, who often designs with a particular person in mind, also says it's the uniqueness and character of his eyewear that stands out. This year, to celebrate his brand's 30th anniversary, Paul will launch a massive 14 new designs alongside 13 existing frames in a broad new colour palette.
"Five new designs have already been released. I designed one of the frames, due out soon, for Trudy McBeath, an optometrist in Christchurch, New Zealand who's unclouded support has been an inspiration to me since day one… The 'Trudy' design will be a combination of stainless steel and acetate, a show-stopping creative piece that will be one for the collectors that dare to be different."
At AM Eyewear, founder and creative director Kumar Ponnusamy says, "We design our eyewear for people who want to be unique, for the people who don't want to wear a cookie-cutter shape that's available in every Westfield… before I release a frame I always ask myself: will there be anything else like this already on the shelf – will it give the practice a unique product over what's available at the chain stores down the road – will it be easy to sell – is it exciting enough to spark a conversation at a dinner party?"
CREATED FOR OUR ENVIRONMENT
It's not only creative design that makes Australian eyewear different. Mako Eyewear, distributed by Mondottica, specifically designs optical frames, plano polarised sunglasses, and prescription polarised sunglasses to suit the extreme Australian environment.
Amy Hoole, Group General Manager at Mondottica (Australia) says, "Mako has always been a well-established brand in the Australian market. As consumers have become more aware of the importance of sun protection and the benefits of polarised eyewear, we have striven to be at the forefront with new options and innovations."
Ms Hoole says Mako's competitively priced optical frame collection focuses primarily on technical materials such as titanium, memory metal, and stainless steel while the sunglass collection is designed specifically for the outdoor enthusiast.
"Comfort is of vital importance in our design DNA. We work with the best glass lens factories in the world to develop exclusive lens combinations which are tested by our Pro Team prior to being released into the market. Crown glass, high definition, infra-red filters are some of the included features in our sunglasses."
Sunshades would be Australia's largest eyewear designer with 15 Australian brands. The top performers are Le Specs, Oroton and the Cancer Council, each of which cater to different segments and demographics of the Australian market.
"We have a team of four designers, who each look after a portfolio of brands specific to their unique aesthetics, design processes and talents," says Hamish Tame, Sunshades' creative director.
"I believe our accomplishments in design come from our openness to listen to what our accounts and consumers are looking for, balanced with the insight and fearlessness to take risks on new design concepts and ideas. The fact that we are an Australian company designing for Australian consumers is our secret to success."
Mr Tame believes the broader Australian market is after comfort and value, and this underpins every decision. "We are very conscious not to mistake value with cheapness, so all of our product, from Cancer Council to Oroton, is considered to offer customers the best bang for their buck in terms of materials, fit, style and sustainability."
At The Elusive Miss Lou, Louise and Teiger Sceats believe that while some countries want a very defined look, Australians are after colour.
"Colour, colour and more colour. We have always worked on our deep love of colour and firmly believe that it's a universal Aussie trait. We live in such a colourful country and we want to match it."
DARE TO BE DIFFERENT
When asked how optometrists can encourage patients to be more daring in their eyewear selection, Mr Sceats recommends simply telling the story behind the brands and frames.
"We have really tried hard to excite optometrists as well as their patients with not only our frames but with the branding too. We feel that if the optometrist can be backed up by great packaging, fun names, colours and stories with each frame, their practice staff and patients will feel really supported in their choices. This feeling of being supported by a brand, we hope, lets optometrists feel confident enough to be daring."
From personal experience, Mr Taylor says, "With all respect it needs to start from within the retail business. Team members, in many cases but not all, need to step out of their own comfort zones when presenting daring eyewear. If a team member is insecure in presenting such designs to their customers, their customers will feel this insecurity and will lose confidence in taking the necessary plunge to wear expressive designer eyewear that will in turn, accentuate their character. I felt this insecurity myself, when I opened the Paul Taylor Eyewear showroom in Paddington, which at the time was considered the fashion centre of Sydney. It was through the pleasure that my customers received when purchasing such top-end gorgeous eyewear, that my confidence grew. Once customers feel transformed, there is no turning back."
On the following pages you'll find frames from some of Australia's greatest brands. Take a look then follow them up to discover their stories.
Magic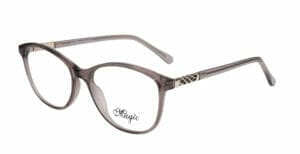 The Magic eyewear collection remains a tried and trusted budget brand, having been in the Australian market now for over 20 years. Aaron's Eyewear has continued the legacy in the last 4.5 years, adding numerous new models since taking on the brand. Although focused on affordability, Magic is terrific quality for the price and comes complete with a two year manufacturing warranty from date of patient purchase.
Contact: Aaron's Eyewear (AUS) 07 3367 8447 
AM Eyewear
AM Eyewear's best seller, The Lukie, is a uniquely versatile sunglass to complement every face shape. It's without a doubt, a timeless frame that would be as comfortable on the face of a skateboarder as it is on the driver of vintage cars.
Visit: ameyewear.com
Ryan Adda One
When two visionary partners united – one with expertise in optometry, the other in dispensing – the iconic fashion brand Ryan Adda was born. Ryan Adda was created to bring a relaxed, yet fashion-forward range of eyewear to the industry. Appealing to all stages of life, the brand bridges the gap between young trendsetters and fashionable progressive lens wearers – for patients who want designer frames with character, distinctiveness and uncompromising quality
Contact: Asia Contacts 1 (AUS) 0413 243 782 
W.Eye Rimless Eyewear
Whether its classic neutral tones, bold bright colours, or something in-between, W.Eye rimless eyewear has it all. Each frame is hand-made in FrameCare's Far North Queensland workshop, with a multitude of colours, designs, sizes and lens shapes available to custom create a frame that fits your patient best.
Available on consignment to independent optometry practices.
Contact: FrameCare (AUS) 07 4032 4141 
g.o.d
Designed in Australia, g.o.d is beautifully constructed using a host of considered design details. Crafted from start to finish using traditional methods of production, the collection is completed with antireflective CR39 lenses. g.o.d frames are crafted using premium Italian Mazzucchelli acetate, which is a renewable nonpetroleum plant-based plastic that originates from wood pulp and natural cotton fibres.
Contact: iLabOptics (AUS) 03 9826 1220 
Mako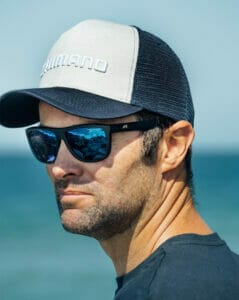 Australia has some of the world's harshest conditions and Mako designs frames then develops and sources materials that are able to cope with these conditions. Competitively priced, the optical frame collection focuses primarily on technical materials such as titanium, memory metal, and stainless steel. The polarised sunglass collection features crown glass lenses with proprietary high definition and infrared filters added.
Contact: Mondottica (AUS) 02 8436 6666 
Convertibles

These stylish optical frames with superior magnetic polarised sunglass clip-ons, combine intelligent design with cutting edge technology, style, comfort and UV protection. The Convertibles range sets the standard for contemporary, functional eyewear with the 2022 collection featuring a diverse collection of the highest quality eyewear.
Contact: Optique Line (AUS) 03 9853 0796 
Paul Taylor
Brand new to the Paul Taylor range are Shazam and Justine (pictured). Shazam offers an edgy look with angular lines that transform rectangular optical frames into a more daring form, with equally dramatic patterns, from leopard print to ultramodern clear. Meanwhile, Justine is the perfect balance of contradictions, soft yet striking, curvy yet angular. These optical frames also offer a mix and match of contrasting patterns, with one style for the temples and another for the fronts, resulting in a truly unique look.
Contact: Paul Taylor (AUS) 0458 777 125 or visit: www.paultaylor.com.au
Le Specs
Since 1979, iconic Australian brand Le Specs has been expertly creating eyewear for the Australian market.
Designed with European sophistication and Australian refinement, the new La Play optical style, from the latest Le Specs collection, offers a rounded vintage aesthetic for both men and women. The style features a 48mm eye size and is also available in a slightly larger sunglass edition with a 50mm eye size – both impeccably crafted from luxurious acetate.
Contact: Sunshades (AUS) 02 8303 7300 
The Elusive Miss Lou
Having learnt from the Australian Design Institute Hall of Fame alumni Jonathan Sceats, Louise Sceats is championing Australian women in design with The Elusive Miss Lou's latest release. She has taken colour and vibrance and turned it up to 11 to match our beautiful sunburnt country and design home; Australia.
Contact: The Elusive Miss Lou (AUS) 0414 908 841 
Legendary Olympic
Following the success of MarcVincent Olympic and Olympic2 models designed by John Van Staveren, Van Staveren Eyewear will soon release Olympic3. This hybrid will have a larger bridge to accommodate bigger facial sizes. The legend continues.
Contact: VS Eyewear (AUS) 1300 794 007 
Random
Less is more with Random eyewear. Simple frame designs are presented in fashion forward colours and crafted with care for maximum comfort and durability. Designed in Australia and handmade in Korea.
Contact: ProOptics (AUS) 02 8007 6041
Henri Wills
Henri Wills is the signature lifestyle brand from Frames Etcetera. With designs inspired by current globally successful style trends, this is fast fashion that's still good quality at a very reasonable price.
The first release is now here, with many exciting new models to come.
Contact: Frames Etcetera (AUS) 1800 708 771