Returning to Sydney after a two-year stint in the southern part of Australia, O-Show 2022 is set to live up to its vibrant appeal and reputation as a boutique networking and educational experience. The highly coveted trade fair will showcase the latest offerings for the optical industry – in lenses, frames, sunglasses and equipment – all within two action-packed days of product and service displays, workshops and lectures, window dressing demos, networking and more.
Held by the Optical Distributors and Manufacturers Association (ODMA), O-Show 2022 will focus on hands-on demonstrations, and provide attendees the opportunity to compare and contrast new products and equipment, all within a funky environment that provides ample opportunity for networking with industry colleagues.
To prepare for the event, the next pages provide a sneak peek into the frames, lenses and equipment you can expect to see. Among them are products from fashion brands like Albert I'm Stein, Stepper, Ugly Fish, Robert La Roche and Ryan Adda, as well as lenses and equipment from tried-and-tested suppliers.
venEyes
Inspired by state-of-the-art technology and spurred by a belief that "Your glasses should be as unique as you", venEyes developed a 3D-printing and digital scanning system to let people create personalised and perfectly fitting frames according to their unique facial features. Customers can choose from a wide variety of styles, colours and pattern options.
Visit: veneyes.com.au 
Booth: 45 
Aaron's Eyes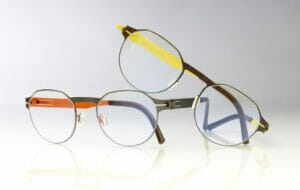 Swing by, say hi and see all the new releases from Götti Switzerland, Ovvo, Cocoa Mint and all the other brands represented by Aaron's Eyewear.
Visit: aaronseyewear.com.au 
Booths: 120, 121, 122, 123
Asia Contacts
The Ryan Adda Flight collection by Asia Contacts is defined by elegance, professionalism and prominence. Combining acetate and titanium, the Ryan Adda Flight collection is a powerful, almost unbreakable fashion fusion.
Visit: asiacontacts1.com 
Booth: 75
Eyes Right Optical
Eyes Right Optical will present the latest release from Face à Face at O-Show. This season the design team at Face à Face explores the poetry of light and colour, with sunglass creations inspired by the daily path of the sun and moon across the sky.
Visit: eyesright.com.au 
Booths: 65, 66 
Little4Eyes
The Marvel collection by Little4Eyes, comprises two ranges: Avengers and Spiderman. Both offer designs that directly correspond to their renowned superhero series, with inspiration from quotes, characters and patterns. From more subtle symbols to louder patterns of spider-webs and Thor's shield, this simple but durable range is wellloved by young children all over the country.
Visit: little4eyes.com.au 
Booth: 64 
Marcolin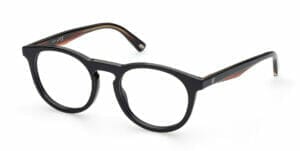 Marcolin's Web Eyewear collection explores the new season with a dynamic spirit, moving from the charm of the past to the discovery of new perspectives. New to Australia, classic style meets modernity in this essential design with well-defined profiles. Sculpted lines and colour lend timeless elegance to the frame.
Visit: marcolin.com 
Booths: 99, 100, 101 
Minerva Optics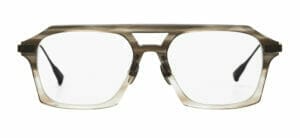 Discover Owden and Paname at O-Show, two stunning brands distributed by Minerva Optics Eyewear. Owden is a Japanese brand that demonstrates masterful titanium sculpting and attention to detail. Paname is a French brand that delivers stunning multicolour combinations and designs.
Visit: minervaoptics.com.au 
Booth: 31 
Mondottica
This year at O-Show Mondottica will showcase their newest additions to the Scotch and Soda and Rip Curl optical portfolios along with some amazing new sunglasses from Ted Baker, Scotch and Soda, Mako, Sandro, and Christian Lacroix, to name a few. Collections are ready to be ordered and delivered in time for the sunglass season.
Visit: mondottica.com 
Booths: 54, 69
Ugly Fish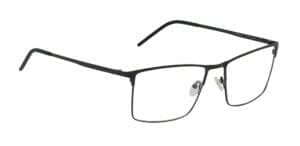 Ugly Fish offers complete eyewear solutions with prescription safety, sunglasses and spectacles for toddlers, kids, adolescents and adults. At O-Show 2022 Ugly Fish will launch its new 'Big' optical range with eye sizes ranging from 60 to 66. Everything from Ugly Fish focuses on comfort and function, creating the difference from the moment the frames are slipped on.
Visit: uglyfisheyewear.com 
Booths: 38, 29 
ProOptics
If you're looking for a collection that creates courage in your patients and embraces their personality, then stop looking, start seeing. At O-Show, ProOptics will showcase the latest in independent eyewear design from l.a.Eyeworks. Pictured is l.a.Eyeworks' multimedia artist Amanda Flowers wearing the new season Acorn in dazzling glass clown.
Visit: prooptics.com.au 
Booths: 55, 68 
Robert La Roche
Robert La Roche's stylistic eyewear designs have been given a contemporary touch with the latest generation of designers creating modern classics with fresh ideas.
Managed from Graz, Austria, the brand is returning to where it belongs – the haute couture of eyewear design.
Visit: robert-laroche.com 
Booth: 110 
Safilo
Two fascinating histories, two global brands, rooted in sports, driven by passion. Focused on style, sophistication, performance and trust. Painted in red, white and black.
Discover the new Safilo brand Carrera X Ducati at O-Show.
Visit: safilogroup.com 
Booths: 6, 7, 8, 9 
Van Staveren Eyewear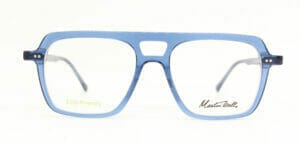 Van Staveren Eyewear, an Australian family owned and operated business, is proud to be moving with the times. All Van Staveren Eyewear ranges now include eco-friendly acetate. Get the full story when you visit the team in Sydney at O-Show.
Contact: vseyewear.com.au 
Booths: 13, 14
Frames Etcetera
Frames Etcetera is excited to showcase its newest brand, Albert I'm Stein, at O-Show.
Albert I'm Stein is a premium multinational eyewear range out of Warsaw, Poland that's designed in South Korea and the United Kingdom. The brand dedicates itself to providing highly confident, smart individuals with witty eyewear that has a touch of elegance.
Visit: framesetc.com.au 
Booths: 19, 20 
Optique Line
Few brands in the prescription eyewear market have the impressive heritage of Stepper Eyewear. For over 50 years, Stepper has been producing innovative, technical frames, and building an enviable reputation based on comfort and fit. With the classic Stepper SI and contemporary StepperS collections, there's a frame to suit everyone.
Visit: optiqueline.com.au 
Booths: 11, 12, 27, 28 
Mimo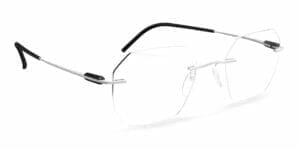 Mimo will showcase exclusive brands including Coco Song, CCS, and Silhouette at O-Show. Setting the benchmark in premium eyewear, Silhouette presents Purist, a sophisticated rimless collection with a design line that transitions from every angle of view.
Visit: mimo.com.au 
Booths: 90, 91 
J&J Vision Care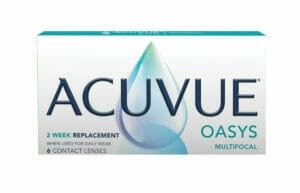 Designed to provide clear vision at all distances, J&J Vision Care's Acuvue oasys multifocal contact lenses help patients see near, far, and in-between1 without having to stretch their arm out or increase the font size on their phone.
Visit: jnj.com.au 
Booth: 74 
Reference 
JJV Data on File 2020. acuvue pupil optimised design technology: JJVC contact lenses, design features, and associated benefits. 
Hoya Lens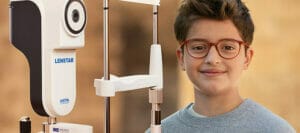 With the growth of myopia management and Hoya's MiyoSmart lens enabling more practices to get involved, now is the time to look at how biometry can enhance your practice. To help you do this, Hoya will showcase the Lenstar Myopia in collaboration with Device Technologies at O-Show.
Visit: hoyalens.com.au 
Booths: 76, 77, 78, 89
Rodenstock
By using artificial intelligence, Rodenstock unfolds the potential of the four standard prescription values used in lens calculation. This is a new, more precise way to calculate and create progressive lenses – a method that will establish a new norm in progressive lens manufacturing, when biometric measurements of each individual eye are not available.
Visit: rodenstock.com 
Booths: 40, 41 
Essilor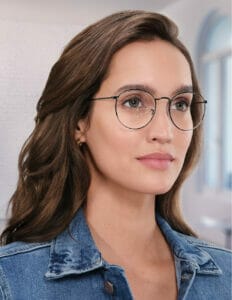 Breaking ground, Essilor will launch advanced lens coatings this year at O-Show22. Made with 'Life Proof' lens technology, the range – which comprises Crizal Sapphire HR, Crizal Rock, Crizal Easy Pro and Crizal Sun XProtect – features a cluster of new technologies around antireflection, scratch and thermal resistance, anti-smudge and UV protection benefits.
Visit: Essilor.com.au 
Booths: 130A
BOC Instruments
The fully automated Crystalvue NFC-600 and 700 non-mydriatic retinal cameras capture crystal-clear high-resolution fundus images with a single touch.
The compact, stand-alone NFC-700 features an integrated Windows 10 touch screen tablet, and storage for approximately 100,000 retinal and anterior eye images. The NFC-600 has the same functions but is designed for enhanced portability and interfaces with any Windows PC.
Both these models feature auto-alignment, 3D tracking, auto shoot, selectable fixation targets, auto montage and image processing features including cup/disc ratio, digital red free and more.
Visit: bocinstruments.com.au 
Booths: 34, 36, 43, 44 
Cylite
Cylite's HP-OCT is an Australianmade next-generation optical coherence tomographer (OCT) that's due for release in the latter half of 2022. The HP-OCT utilises patented hyperparallel technology to achieve scanning speeds of >300,000 scans per second. O-Show marks the first time that it will be shown to a broad audience anywhere in the world.
Visit: cyliteoptics.com 
Booth: 84 
Magnifiers Australia
Digital magnifiers are the future for enhancing a patient's ability to read without compromising on working distance or field, even at higher magnifications. At O-Show, Magnifiers Australia will showcase Eschenbach's excellent range of digital magnifiers, including the new Smartlux.
Visit: magnifiersaustralia.com.au 
Booth: 34 
Optos
Daytona, distributed by Optos, produces a 200° single-capture optomap retinal image of unrivalled clarity in less than half a second. This fast, easy, patient friendly, ultra-widefield imaging technology was designed for healthy eye screening and has been shown to improve practice flow and patient engagement.
Visit: Optos.com 
Booths: 24, 25, 26 
Opticare
Opticare's Huvitz HOCT-1/1F is the world's only three-in-one optical coherence tomographer (OCT) with a full-colour fundus camera and a personal computer. With its compact design packed with powerful features, this is a pioneer in modern testing and diagnosing various eye diseases, including glaucoma.
Visit: opticare.com.au 
Booths: 104, 105, 106, 107 
Stiltec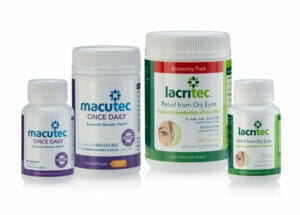 Dry eye can be an extremely difficult condition to successfully treat. Lacritec, as a systemic approach to dry eye treatment, is ideally placed to augment other dry eye treatments and provide superior outcomes. Lacritec uniquely combines the benefits of concentrated fish oil, borage oil and the proven and professionally researched flax seed oil.
Macutec is manufactured in an Australian pharmaceutical facility using high quality raw materials to support patients' eye health. Available in a convenient once daily 120 capsule economy pack and in optometrist-exclusive 60 packs without a reorder phone number on the label.
Visit: macutec.com.au 
Booth: 5
Zeiss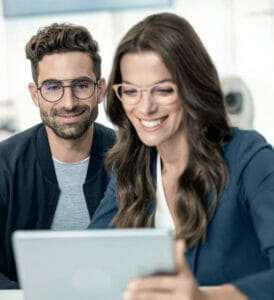 Offer a convenient centration experience with Zeiss i.Terminal go, a software application that extends the Zeiss range of centration solutions. This application works without any additional hardware apart from the Zeiss calibration tool, allowing the user a high level of flexibility. Intuitive and easy to use, Zeiss i.Terminal go supports an efficient and smooth dispensing workflow, bringing convenience to your practice. Additionally, it supports business differentiation by offering a new digital patient experience.
Visit: zeiss.com.au 
Booths: 102, 103, 108, 109 
Designs for Vision
Designs For Vision sources high quality products for optometry from a global network of specialist eye care manufacturers and supports practices with education and training. The offering includes diagnostic and vision testing equipment, consulting room equipment, and products to help you take a multifaceted approach to diagnosing and treating all forms of dry eye disease.
Visit: dfv.com.au 
Booths: 1, 2, 3, 4 
Device Technologies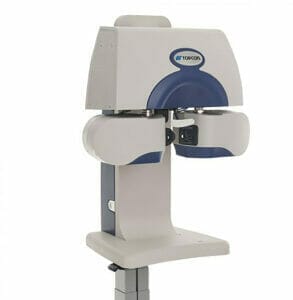 Device Technologies supports optometry examinations with a carefully selected range of pre-test instruments, visual acuity systems, slit lamps, optical coherence tomographers and retinal imaging devices, which are designed to enhance accuracy, comfort, and efficiency.
Visit: device.com.au 
Booths: 59, 60, 61 
OptiMed
OptiMed will showcase the latest combination optical coherence tomographer (OCT)/retinal camera technology from Europe. Optopol introduces Revo FC Mark II and REVO FC-130, and the latest visual field perimeters. The all-new Revo-FC uniquely combines posterior and anterior OCT technology into one compact device. Biometry, corneal topography, angiography, and intraocular lens calculations are available alongside imported optic nerve head data from the PTS visual field devices, in a single report, to present a powerful clinical platform. The REVOlution continues.
Visit: optimed.com.au 
Booth: 127, 128, 129, 130 
Optica Life Accessories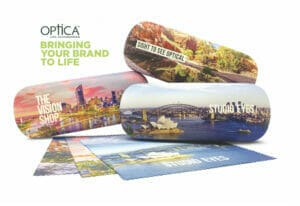 Bring your brand to life with Optica's personalised products. Send in your very own photos, graphics or designs, and the team at Optica will make eyewear cases and cleaning cloths with your image on it. Whether it be a photo of your practice, team or favourite holiday destination, this brand new printing technology creates cases and cleaning cloths that your customers will love. As always, they come with a two-year guarantee.
Visit: opticaaccessories.com 
Booth: 22
Eyecare Recruitment 
Eyecare Recruitment has more than 2,000 registered high calibre candidates on its database and has established many longstanding relationships with an extensive list of employers. From New Zealand to Australia, they'll have you covered for the best optical jobs and perfect candidates.
Visit: eyecarerecruitment.com.au 
Booth: 98 
Optical Dispensers Australia 
Optical Dispensers Australia (ODA) is Australia's newest member-based network for the optical dispensing industry. ODA offers three membership levels (Qualified, Affiliates and Students), with many perks including exclusive access to a comprehensive CPD programme, online optical calculators, HR support, a jobs board, health fund FAQs, and an optical forum. ODA qualified members can also access complementary membership to the International Opticians Association (IOA).
Visit: odamembers.com.au 
Booth: 46 
Australasian College of Optical Dispensing 
The Australasian College of Optical Dispensing (ACOD) is Australasia's largest independently owned training provider delivering quality training and continual professional development to service the growing needs of the optical industry. Since 2017, ACOD has offered two courses in the vocational education and training sector as a Registered Training Organisation; the HLT47815 – Cert IV in Optical Dispensing and Optical Essentials. All courses can be customised to suit the needs of today's dynamic learning environment while aligning to units of competency that support career progressing skills and opportunities.
Visit: acod.edu.au 
Booth: 46 
ODMA 
ODMA is the peak body of wholesalers, manufacturers and importers of optical products in Australia. ODMA's mission is to strengthen, support and grow the optical industry for the benefit of its members. The ODMA Eyetalk Reference Guide is a quarterly publication that contains a wide range of important information for use in practices every day. ODMA also produces the Progressive Lens Guide, Equipment Magazine and the LOOKBOOK.
Visit: odma.com.au 
Booth: 10 
Optometrist Business Solutions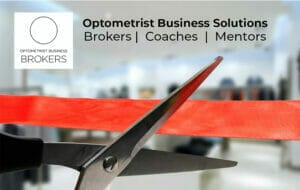 Optometrist Business Solutions offers specialist knowledge and expertise to help you get the best price when you appraise, buy or sell.
Visit: optometristbusinessbrokers.com.au 
Booth: 98