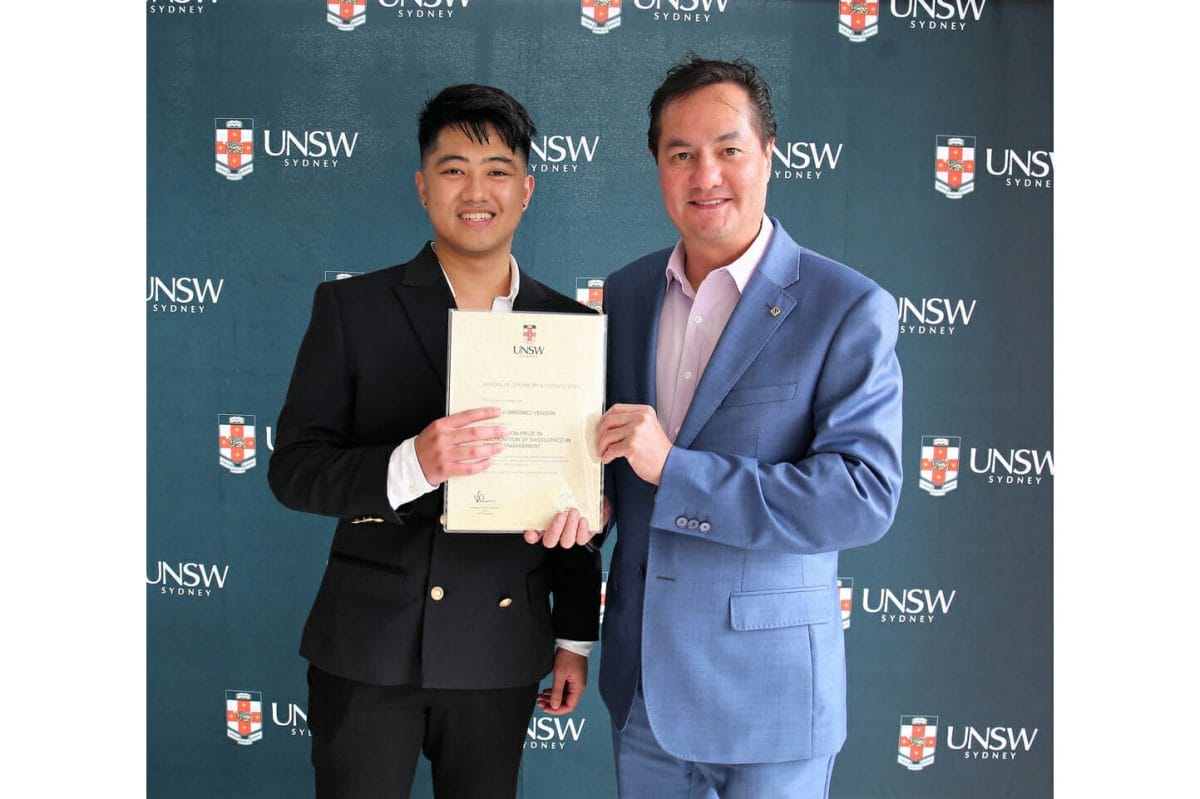 Optometry graduate Arveen Venzon has been awarded the University of New South Wales (UNSW) 2021 mivision prize for excellence in communication in eye care. Having completed his Masters of Clinical Optometry Program at UNSW, Mr Venzon is currently pursuing his passion for ensuring the accessibility of eye care in rural areas.
In 2008, Mr Venzon and his family migrated to Australia from the Philippines. His experience of poverty and hardship in his early childhood, shaped his goal of following a career path that would allow him to help those in need, especially people requiring healthcare in underprivileged communities.
As a migrant I know people would rather prioritise food than an eye test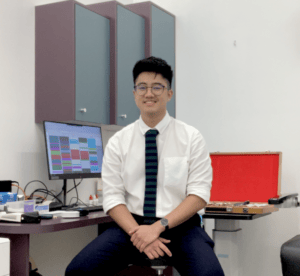 Mr Venzon was elected as the External Vice President of Optometry Giving Sight at UNSW in 2017, where he was involved in engaging sponsors and championing Optometry Giving Sight's goal of alleviating the burden of preventable blindness across 40 countries. Since then, he has taken on mentorship roles and, in 2021, was elected as a student engagement committee member of Early Career Optometrists NSW/ACT.
Because of his passion for rural optometry, Mr Venzon was appointed to co-organise the engagement of rural optometrists for the UNSW and Canberra School of Optometry and Vision Science Conference. In this role, his goal was to create an awareness of rural optometry and the need for resources to be directed to remote areas.
"Receiving the award means a lot, I'm really grateful for it," said Mr Venzon. "It's amazing to be recognised for doing something that I've always wanted to do. I feel it's necessary to continue to evolve and cater to the resource needs of rural communities."
WORKING IN RURAL PRACTICE
When mivision spoke with Mr Venzon, he was settling into his new practice in Moree, northern New South Wales, where he was working under optometrist Tim Duffy at Vision Splendid.
"I'm a full time optometrist now and, in the next three to six months, once my mentors are confident that I'll be good by myself, I'm going to be the only optometrist here in town.
"It's a big feat for a new grad like me, but I've always been very daring and challenging myself is how I learn best."
Mr Venzon says the most notable limitation of working in a rural community is the lack of practitioners. "I'm having to change my practice values and manage as much as I can by myself first, before getting the patient to go to the hospital that's four hours away, or to the ophthalmologist who is only available once a month," he said.
As well as working in practice, Mr Venzon also has plans to work with Pius X Aboriginal Corporation, a not-for-profit organisation that aims to provide members of Moree's local Aboriginal community with quality medical care and support programs. "The previous optometrist of the practice that I'm in was known to help out Indigenous communities and I want to continue doing that because I think it's a really good opportunity, not just for myself, but for the Indigenous community as well."
FUTURE ENDEAVOURS
Mr Venzon says he would be "over the moon" to achieve his long term goal of establishing an outreach program to provide eye care in the Philippines.
"I experienced a lack of eye care first hand when I was growing up in the Philippines – I had my eyes tested once and it cost my parents a lot of money. This inaccessibility, as well as the expense, has shaped my mindset.
"As a migrant I know people would rather prioritise food than an eye test."
In a similar vein, Mr Venzon also hopes to conduct vision screening in south-western Sydney, where he attended high school. This plan originated during his final year of study, though was put on hold due to pandemic restrictions.
"The school that I went to has a high percentage of migrants and they have no idea that their eyes are so important, more so than they would imagine. The school community shaped me into the person I am today, so I would like to give back with some sort of philanthropic work in the future."
With his career taking shape, Mr Venzon hopes his understanding of the communities he has been a part of – in the Philippines, Sydney and now, Moree – will allow him the unique ability to use his experience and education to give back, while adopting new skills in the process.
Pictured: Arveen Venzon with Todd Tai, mivision Managing Director / Founder.