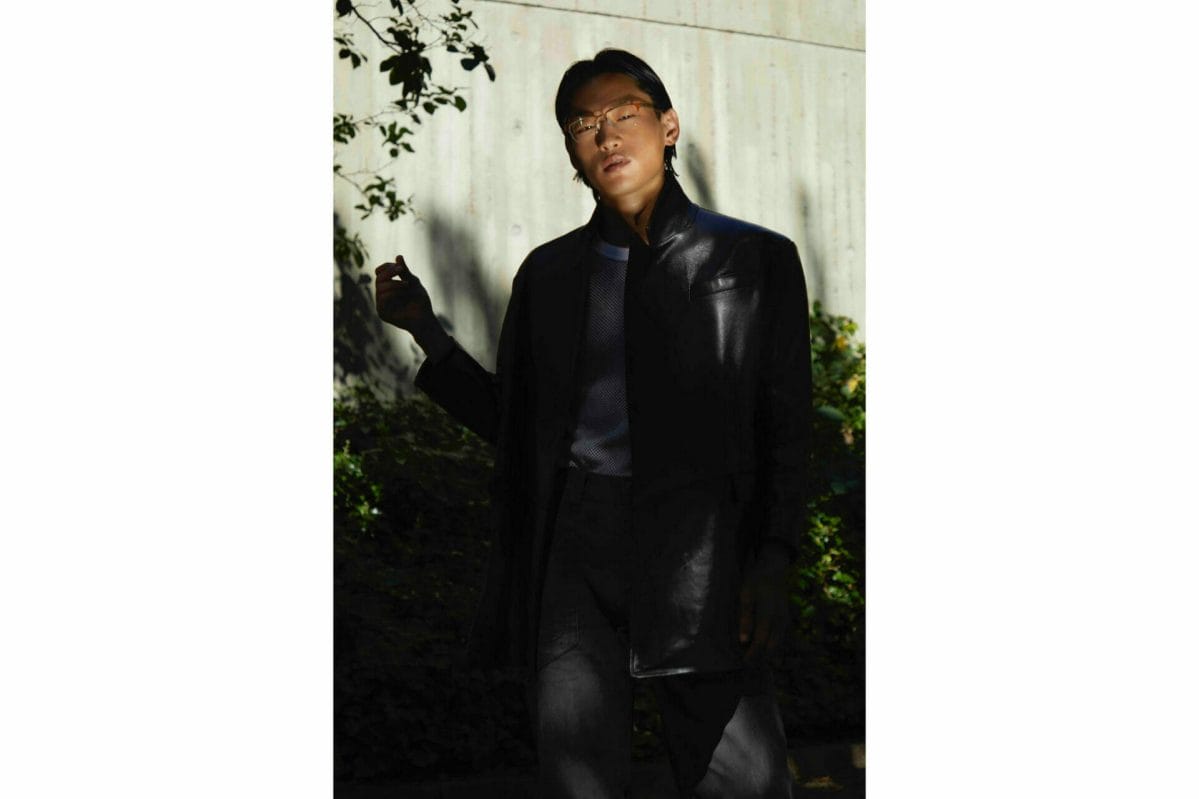 Australia, as we know, is a diverse nation comprising almost 26 million people – almost half (49%) of them either born overseas or with at least one parent who was born overseas, according to the 2016 census.1 
In 2016, around 16.3% of the Australian population identified as being part of the Asian ethnic group,1 and in New Zealand in 2018, 15.3% identified as being part of the Asian ethnic group.2 So how is it that, until recently, we've neglected to provide this market with eyewear that's designed to suit their specific facial structure? And, if you're not already stocking Asian fit eyewear, what should you be looking for?
One of the great things about our world is that we're not all "made the same", nor do we look the same. When it comes to faces, of course, this is particularly obvious. To generalise, while people of Asian descent tend to have a lower nasal bridge, higher cheekbones, flatter facial features and wider, rounder face shapes, people of Anglo-Saxon and Celtic descent tend to have longer faces /heads and more aquiline noses.
To generalise, while people of Asian descent tend to have a lower nasal bridge, higher cheekbones, flatter facial features and wider, rounder face shapes, people of Anglo-Saxon and Celtic descent tend to have longer faces/heads and more aquiline noses
Understandably, these differences have a marked impact on the way a particular frame will sit on the face. This, in turn, plays a significant role in the effectiveness of lenses, particularly when working with complex progressives.
Yet seemingly forever, eyewear has been designed with an Anglo-Saxon/Celtic facial structure in mind. This has forced people of Asian descent to deal with less than ideal vision as their frames slip off the nose, are too tight on the temples, or push against eye lashes.
The good news is that eyewear designers are increasingly aware of the need to design for Asian facial structures and are delivering the goods.
Take Simon Ponnusamy from AM Eyewear for instance. His Australian brand was "one of the first to hit it big in Asia" and, as he told mivision, he quickly learned about the "very big difference" between Western fit and Asian fit frames… and equally, the different design features needed to fit people from the 48 Asian countries of the world.
"It's very important to note that not all Asian fits are the same and face shapes change depending on the territory," he explained. "When I'm designing a style that I know will be exclusive to a region, I make it with specific measurements that I've come to learn work best for that territory. I believe the basics for an Asian fit frame are a pantoscopic tilt of 7. degrees, a front curve of 2-3. degrees, and the nose pads should protrude 12mm."
Coincidentally, the perhaps controversially very flat frame designs that AM Eyewear has long been known for, proved advantageous when breaking in to the Asian market.
"I've always designed my frames very flat and I can clearly recall factories questioning my technical drawing back in the early days. However, our flat frames are actually what led us to the success we had with K-Pop artists, which led to the AM craze across Asia in the late 2000s. Now a base two frame is very common and flat frames are everywhere."
Of course, designing two versions of a particular frame to meet different facial structures is not financially viable for most eyewear companies and so Ponnusamy made the bold decision to modify his designs to bridge the gap (pardon the pun).
"I realised that doing so would be worth the investment when, prior to the COVID pandemic, Asian tourism was at an all-time high. Whether you were in Paris, New York or Sydney, you could clearly see Asian tourists spending big and I knew that by having frames that fit these consumers, our sales would increase. However, I also knew that it would be a hard ask to convince our wholesale customers to purchase a frame in both Asian fit and Western fit. To get around this, I started using an 8.5 pantoscopic tilt which meant my frames would sit in between Asian and Western fit. I also developed nose pad arms and pads that can be adapted to both facial structures.
"For our metal frames, I've developed a pad arm that has a curl in it, which allows it to be pulled out or pushed in closer to the frame. And for our acetate frames I developed a 12mm pad that protrudes at a sharper angle with a flat edge instead of the traditional rounded edge. I'll also note that these pads and arms work well for women with long eyelashes as they allow the frame to sit further off the face so their eyelashes don't touch the lenses."
AM Eyewear isn't the only brand that has focussed, in recent years, on designing frames to meet the needs of the growing Asian Australian and New Zealand populations.
ic! berlin offers nose pad sets specifically designed to fit an Asian bridge, that can be fitted to almost all metal frames in the range, Juzvision offers budget-priced wider frame styles that are suitable for a broad range of face shapes, and Ray-Ban's universal fit styles have a narrower bridge, curved temples and curved nose pads to maximise comfort and functionality. G.tti Switzerland has an optional nose pad system, factory-fitted to order with its acetate models. There are plenty more brands – from the conservative to the daring – that can help you meet the needs of this important, and diverse consumer group. Take a look at those leading the way in the following pages.
References 
en.wikipedia.org/wiki/Asian_Australians. 
en.wikipedia.org/wiki/Demographics_of_New_Zealand
Lindberg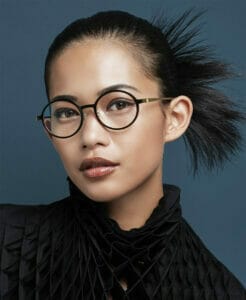 Danish eyewear brand Lindberg was founded on a modularity principle, which allows all their eyewear to be customised and adjusted to any and all faces.
This extensive modular system currently offers 105 billion different combinations through the choice of colours, lens shape, temple inclination, width of clips, width of nose bridge, and the length and shape of the nose pad arms. Nose pad arms can be adjusted to lift the frame front up and out from a low nasal bone structure, and nose pads can be adjusted in shape and size for additional comfort.
Visit: lindberg.com 
AM Eyewear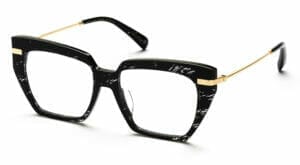 AM Eyewear spent 18 years perfecting their uniquely shaped acetate nose pads so they fit a broader range of nose shapes. As a consequence, all AM Eyewear frames sit correctly on both smaller and larger nose bridges from all ethnicities. Pictured is Nightingale.
Contact: AM Eyewear (AUS) 02 9357 4550 
Ryan Adda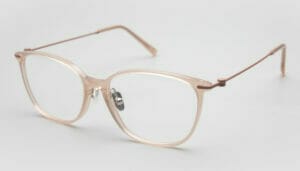 When two visionary partners united – one with expertise in optometry, the other in dispensing – the fashion brand Ryan Adda was born. Ryan Adda titanium eyewear embodies diverse collections of contemporary designs, thoughtfully crafted with passion and style to bridge the gap between fashionable young trendsetters and functional progressive lens wearers.
The Ryan Adda Flight collection is defined by its lightweight, minimalistic style and colours that range from subtle to strikingly bright. The concept of this collection focuses on the duo concoction of acetate and titanium, creating a powerful, almost unbreakable, fashion fusion.
Visit: ryanadda.com 
Yalea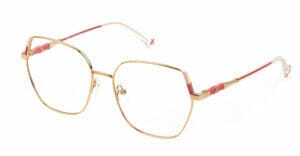 As De Rigo's fourth house brand, Yalea takes inspiration from paying homage to different special women. Pictured here are models VYA016 Marie and VYA017 Carme, which are enriched by coloured enamel on the upper corner and metal temples, and enhanced by transparent acetate temple tips. This eyewear style, with delicate and original lines, adapts to any wearer.
Contact: De Rigo (AUS) 02 9428 1500 
ic! berlin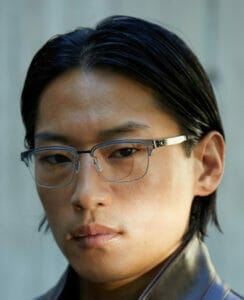 ic! berlin has nose pad sets specifically designed to fit an Asian bridge, and suitable for almost all metal frames in the range. Featured here is Ricky Y, which was awarded in the prestigious 2021 International Optical Fair Grand Prix Design men's eyewear category in Tokyo last year. The award-winning model transforms the classic brow bar acetate style into a contemporary frame, combining the flexibility of stainless steel with a light, transparent brow bar.
Contact: Eyemakers (AUS) 02 9960 7766 
Albert I'm Stein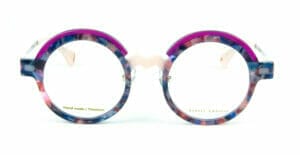 Albert I'm Stein, the newest range in the Frames Etcetera brand portfolio, offers a broad selection of Asian fit frames.
Albert I'm Stein was created by Diego Kim, a proud science geek who followed his passion for fashion and eyewear. Obsessed by the detail of frame manufacture, Diego works on every element to ensure its perfection.
Contact: Frames Etcetera (AUS) 08 9248 1882
Brooklyn Eyewear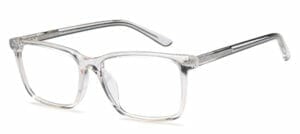 Brooklyn Eyewear from JuzVision combines elegant styles and modern flair to give wearers confidence. Designed in the United Kingdom, these wider styles are suitable for a broad range of face shapes. Budget friendly, the neutral colours from Brooklyn Eyewear allow wearers to express their inner style with ease.
Contact: JuzVision (AUS) 0428 236 251 
Ray-Ban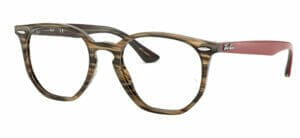 Ray-Ban offers a great selection of styles in its universal fit range that allow wearers to be free from the worry of imperfectly fitting frames slipping down the face or feeling uncomfortable. All universal fit styles are designed for a diversity of facial shapes and sizes. A narrower bridge, curved temples and curved nose pads maximise comfort and functionality.
Contact: Luxottica Account Manager 
Paul Taylor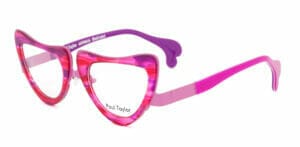 Designed in Australia, and crafted in Japan from Italian acetates, all of Paul Taylor's eyewear designs are created to sit perfectly and comfortably on a variety of facial structures. Pictured is Trudy, from Paul Taylor's biggest release to date, which includes 14 fabulous new designs, plus 13 existing designs with a brand new colour palette.
Visit: www.wholesale.paultaylor.com.au 
Calvin Klein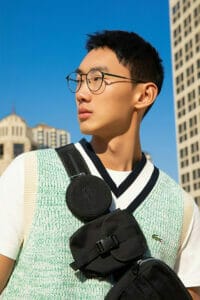 Marchon's portfolio offers eyewear with a variety of sizing options, spanning luxury, fashion, and sport brands, and including Calvin Klein and Lacoste to help patients who have historically had a difficult time finding a choice of eyewear designs, sizes and fit to suit their individual preferences. Lowbridge fit glasses are designed with less curved frame fronts and narrower nose bridges to prevent slippage, for a more comfortable fit.
Contact: Marchon (AUS) 02 9697 8080 
Max Mara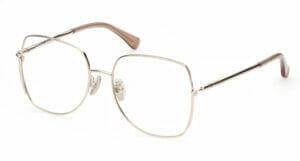 Max Mara's model MM5020-D presents a trendy look that stands out for its geometric oversized metal front. The tubular temples have a lasered logo and acetate temple tips for maximum comfort. A go-to piece for today's sophisticated women.
Contact: Marcolin (AUS) 02 8456 0946 
Akoni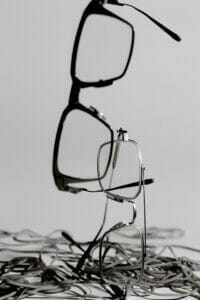 Cassini's double-rimmed titanium frame is one of Akoni's most architectural designs, while Swift is a lightweight customisable Japanese titanium frame. The front of the Akoni frame holds a wealth of strong sculptural details, while the adjustable temples enables truly personalised fitting for both design and comfort.
Contact: Proper Goods (AUS) 02 8598 3037
Mykita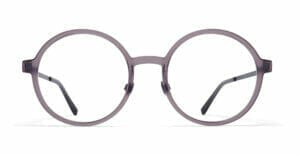 The Keoma frame by Mykita is handmade in Berlin. Crafted from lightweight stainless steel and slender acetate, Keoma in C93 Matte Smoke/Blackberry with clear lenses is a round shaped optical frame from the Mykita Lite Acetate collection.
Contact: Proper Goods (AUS) 02 8598 3037 
Boss Eyewear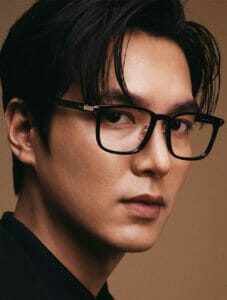 Boss eyewear creates the perfect looks to underline a customer's individuality while meeting superior standards in quality, design, fit and workmanship. Actor Lee Min Ho is the newest member of the Boss family; and with his curated and timeless style he was the perfect fit to join the brand in its refresh. While frame 1408F is featured here, there are over 100 Asian fit frames across the Boss eyewear collection.
Contact: Safilo (AUS) 1800 252 016 
Götti Switzerland
Gotti Switzerland offers hand-polished acetates in colours reserved exclusively for Gotti by Mazzuchelli. Each and every acetate model in the collection can have an optional 'nosepad system' fitted at the factory in Switzerland at the time of order. Gotti's 'nosepad system' features 11mm long, elegantly thin stainless steel pad arms and transparent medical-grade silicon pads, in either small or regular size.
Contact: Aaron's Eyewear (AUS) 07 3367 8447 
The Elusive Miss Lou

The Fold in Riot breaks out of the mould, with a graffiti inspired fabric to ensure your patients stand out and are seen. The Elusive Miss Lou's larger laid back acetate pads ensure these beautiful frames can be worn by wonderful people the world over.
Contact: The Elusive Miss Lou (AUS) 0414 908 841 
Sea2see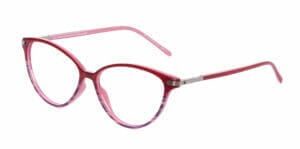 The elegant cat eye shape of the Sardinia ophthalmic model by Sea2see (pictured) is inspired by the most feminine vintage looks of the past.
A lightweight, comfortable feel and fit (just 11 grams) makes this frame ideal for every day wear. Sea2see eyewear is made exclusively in Italy from recycled marine plastic and discarded fishnets. All frames come with recycled packaging.
Visit: www.sea2see.org 
Owden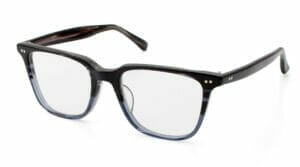 Owden eyewear provides a unique sense of individuality and pleasure for every wearer. Designed by Yusuke Kimura and handmade from the finest metals and acetates in Sabae, Japan, Owden's Shell frames can be ordered with Asian Fit. Pictured is Free Will.
Visit: minervaoptics.com.au