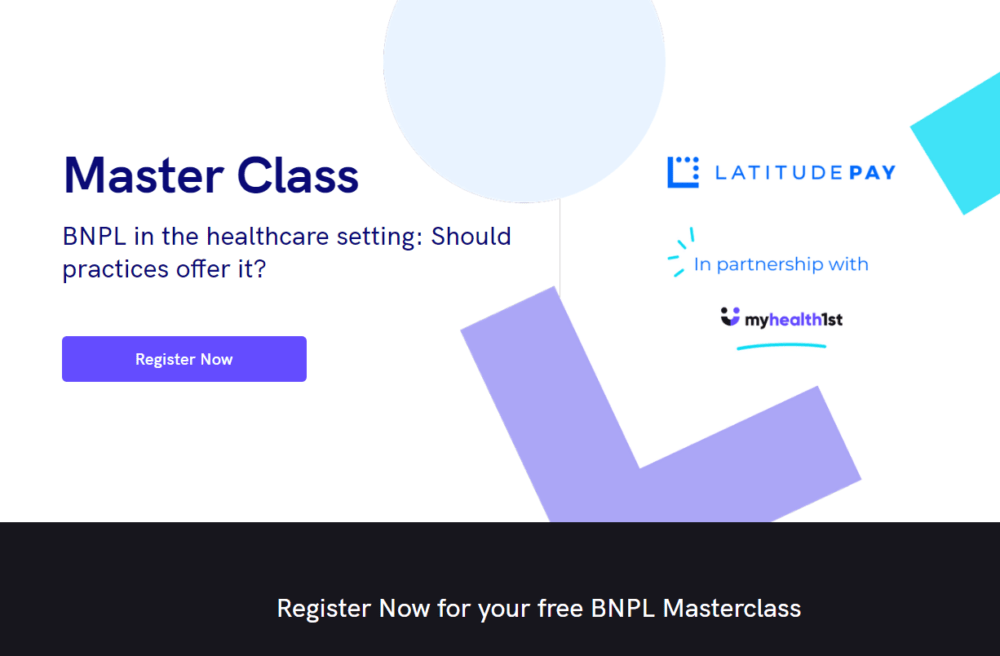 1st Group – the company behind MyHealth1st – has developed an educational webinar series for optometrists, which aims to expand practice knowledge when considering the addition of buy now pay later (BNPL) payment options in the healthcare industry. Sponsored by Latitude Pay, the one-hour webinars will be presented by Klaus Bartosch, chief executive officer of MyHealth1st, along with local eye care professionals including Jessica Chi.
BNPL offers consumers a manageable way to access eye health services and purchase quality frames, lenses and additional eyewear they may otherwise not have been able to afford right away. BNPL providers do not charge interest and have set repayment periods. Providers have maximum allowable credit limits and some require users to 'earn' a higher credit limit by demonstrating their ability to pay off smaller amounts. If a user misses a payment, they are charged a fee (which differs according to each provider) and if they miss multiple payments, their ability to access credit is cancelled.
The webinar series will explain how the health care landscape is changing to embrace BNPL, in the process dispelling myths surrounding this payment option and the user demographic. Additionally it will provide practical tips to help optometrists maximise the benefits of BNPL for both patients and practice.
Register to attend an interactive webinar at 6pm on Tuesday 3 May, or 7pm on Wednesday 4 May at https://marketing.myhealth1st.com.au/latitude-pay-webinar-series2022
Application has been made for non-clinical/non-scientific content CPD hours.