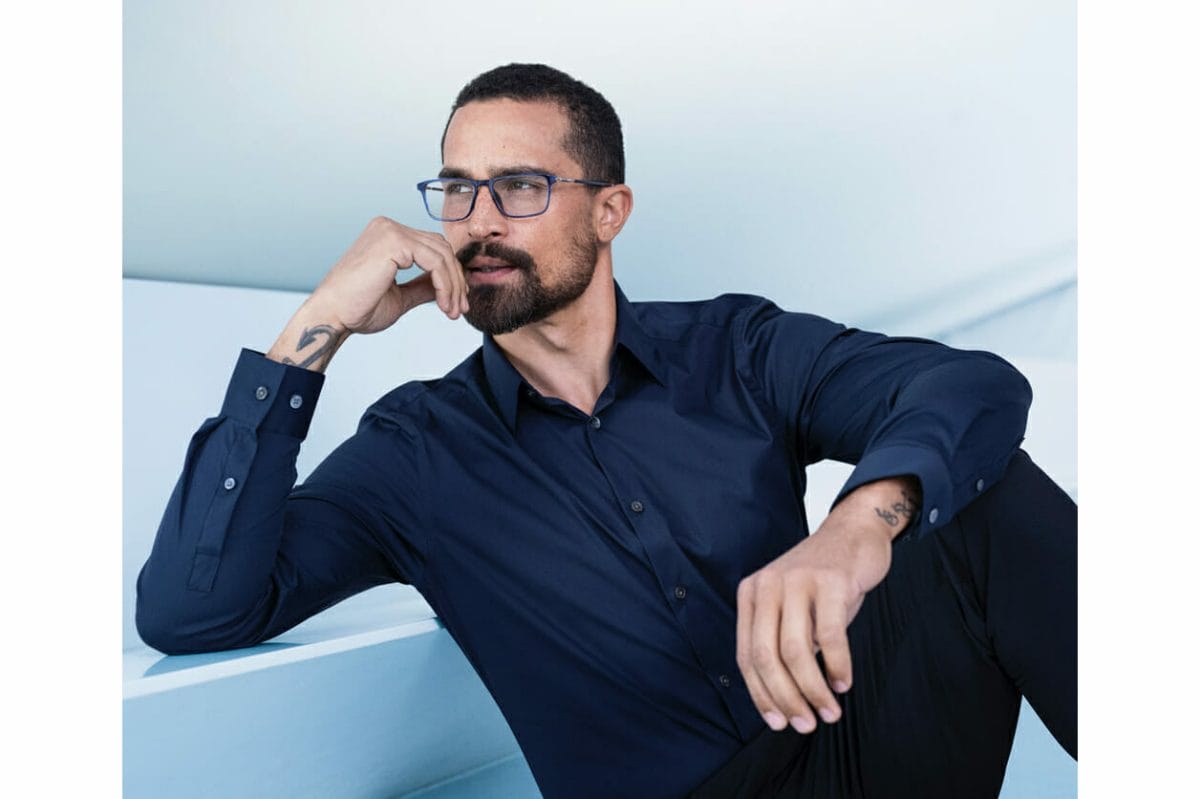 Having entered into an exclusive, long-term global licensing agreement with Marchon, Zeiss Vision Care has introduced a collection of optical eyewear and sunglasses that are set to impress.
With a steadfast reputation as a leader in the manufacture of optical technology and optoelectronics, the new collection emerges as another success for the Zeiss name. Your patients can expect to discover the quality and technical precision they know and love, transferred to fashion-conscious frames.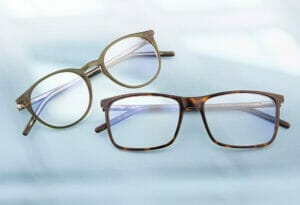 Comprising 49 pieces – 39 optical and 10 sun – the new Zeiss Eyewear collection features the key brand attributes for which Zeiss is renowned – precision, excellence and tech-driven design. Coupled with an attractive price position, this collection is created to appeal to the modern male interested in new and technically advanced products to suit their contemporary lifestyle.
More specifically, the textbook candidate for Zeiss Eyewear is aged 35 or over, is well established, highly educated, tech-driven and, with an entrepreneurial attitude, appreciates minimalist quality. Further to that, with such a rich history behind the name, he's also familiar with the Zeiss brand and its reputation.
With the design goal to "elevate minimalism", the collection features titanium material fused into precise structures, as well as integrated hinges and lightweight acetates. Reflecting the same quality that Zeiss lenses are renowned for, these frames are manufactured with care and a relentless drive for perfection.
Zeiss describes the collection as the synonym of precision, modernity, and innovation; a product that truly wants to make its wearers 'see beyond'.
THREE PILLARS OF ZEISS EYEWEAR
Essentials 
At the heart of the collection is Zeiss Essentials – a family of eyewear inspired by the belief that 'less is more'. This minimalist design concept aims to draw attention to the functional elements – otherwise known as 'the essentials' – so that the frame can be admired for its technical appeal above anything else.
Pioneer 
As the name implies, the Pioneer range reflects what Zeiss is best known for. In the brand's 175 year history, pioneering innovative solutions for the optical industry has been at the forefront of the company's success.
From founder Carl Zeiss' initial collaborations and experimentations in the 19th century, where he designed, built and repaired optical instruments to eventually limit the optical resolution in a microscope – a pivotal finding that has since been adopted in other fields of optics – to sending a Zeiss camera into space, and, more recently, championing the transition to digitalisation with EUV lithography, there's evidence of Zeiss' leading spirit in every stage of their timeline.
Inspired by the never-ending pursuit of innovation, the Pioneer range reflects this spirit best. The assortment of eyewear features trend-forward shapes that incorporate titanium and acetate, as well as high-tech features, such as exposed core wire, superior hinges and flat metal fronts.
Beyond 
Zeiss describes the Beyond eyewear range as the result of the utmost attention to details and technical features, representing the achievements of the brand's research and development sector. Ultra-light acetate profiles are combined with titanium temples, and titanium constructions are paired with Windsor rims to offer premium eyewear solutions.
QUALITY LENSES TO COMPLEMENT QUALITY FRAMES
The Zeiss Eyewear collection pairs outstanding design with more than just corrective lenses. Zeiss lens technology can protect wearers against UV radiation and blue light, making Zeiss Eyewear all the more attractive to eye health conscious consumers.
All Zeiss eyeglass lenses automatically come with comprehensive UV protection up to 400nm – clear and sunglass lenses alike.
The optical frame range compliments Zeiss SmartLife lenses for normal, everyday eyewear developed to support the eyes when constantly switching between near and far, and are perfectly suited for Zeiss Eyewear's target age group – those aged 30 to 45 in particular – given that healthy eyes in this demographic are still in need of support for up-close tasks.
ACHIEVING EXCELLENCE
With a shared focus on the goal of delivering forward-thinking innovation, Marchon and Zeiss' collaboration is the perfect pairing for the creation of Zeiss Eyewear. As a globally admired eyewear company, Marchon understands Zeiss' role in the international optical industry and, therefore, is excited to champion Zeiss Eyewear.
"We are very proud to announce our collaboration with Zeiss, a global industry leader in lens development," said Nicola Zotta, President and CEO of Marchon Eyewear, Inc.
"Zeiss's prestigious legacy and passion for excellence will elevate our customer experience, expand and inspire our category expertise and our positioning within the eyewear space.
"Together with Zeiss, we are giving our customers the optimal experience in shopping for frames," Mr Zotta concluded.
Contact: Marchon Eyewear (AUS) 02 9697 8080.