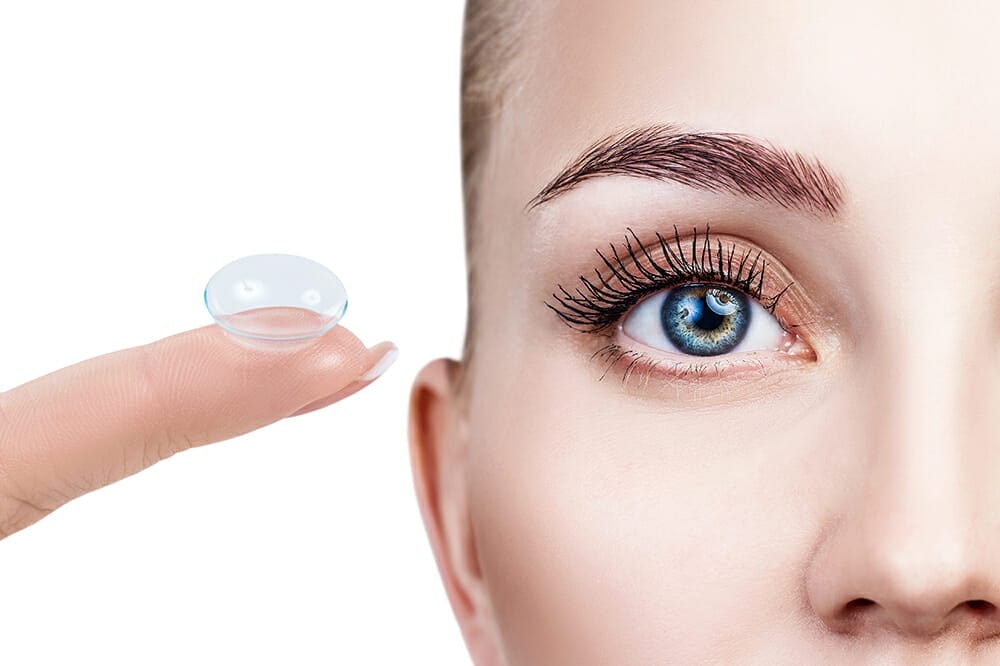 According to research conducted by 1st Group Ltd, 65% of all contact lens discussions with an optometrist lead to a sale. Yet Australia falls far behind the rest of the world when it comes to the uptake of contact lenses by spectacle wearers. Whereas the rest of the world averages around 25% contact lens uptake, Australia comes in at only 5%.
It's for this reason that a MyHealth1st program has been launched to specifically foster a contact lens discussion between patients and optometrists, increasing the likelihood of the conversation and subsequent contact lens sale.
"To help optometrists start the conversation about contact lens adoption with their patients, we've created a unique, integrated digital patient engagement program that leverages all the MyHealth1st capabilities to help patients become more comfortable about considering contact lenses, get them thinking about the associated lifestyle benefits, and lets the practice know when patients have expressed interest through special notices in the practice management system and via MyHealth1st," explained Klaus Bartosh, Managing Director of MyHealth1st. "We do this for all patients seeing their optometrist, not only those that have booked online through the MyHealth1st platform."
Mr Bartosch said the program will significantly increase the number of contact lens sales and bookings for the thousands of optometrists who use the MyHealth1st online booking and digital patient engagement platform in Australia and New Zealand. What's more, all these benefits come with no additional fees for the practices who are invited to the program.
HOW THE CAMPAIGN WORKS
The campaign leverages the MyHealth1st platform to engage with patients on the topic of contact lenses during their booking, before and after their appointment.
Mr Bartosch explained that all patients of participating practices will receive educational material about contact lenses at the time of booking, whether they booked online, in person or over the phone.
Patients also receive special reminder messages via MyHealth1st smart email and/or smart SMS notices that encourage them to confirm interest in discussing contact lenses during their upcoming appointment, including a specially designed lifestyle questionnaire ahead of their consult. These responses are captured by the MyHealth1st platform and embedded into Optomate and Sunix practice management systems, making it easy to identify patients keen on talking about contact lenses.
Participating practices also get to use the upgraded MyHealth1st EasyRecalls that simplifies, automates and increases conversion rates for recall programs for practices.
After the appointment, patients are sent a special MyHealth1st post consult survey asking a range of questions, including whether contact lenses were discussed during the consult.
The MyHealth1st contact lens program includes online media campaigns and search-paid advertising to increase contact lens awareness and drive new patients to participating practices. Participating optometry practices will also be promoted on the MyHealth1st Optometry directory and marketplace, and further by their preferred contact lens provider that is sponsoring the program.
PRACTICAL VALUE
MyHealth1st is discounting its existing online appointment booking subscription fee by 20% for optometrists participating in the program. Additionally, participating optometrists will receive free access to all the platform's products used by the program, including detailed performance reporting, developed to help independent optometry practices. 1st Group values these products at over AU$800 per month.