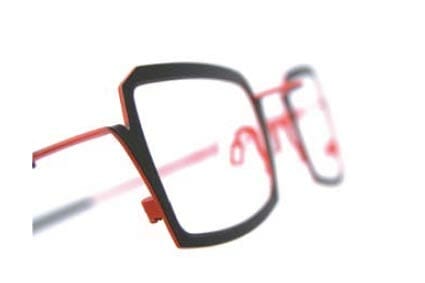 Lunettes Anne et Valentin of Toulouse has transferred the ancient Japanese art of folding paper to 21st century eyewear design.
Instead of paper Anne et Valentin uses thin titanium sheets. The compact folding design has allowed the creation of frames of utmost finesse.
The discrete nature of this concept requires the use of very little material, thus only the purity of the lines are visible.
The new Origami designs will appeal to those who appreciate the design concept, but also to those who combine elegance with the power of seduction.
The exclusive colour selection for the Origami family again confirms Anne's outstanding ability to create and combine unique and incredibly beautiful colours.
With 'Origami' Anne et Valentin introduces another unique eyewear design concept. Last year the company launched with great success the 'Factory' concept, a family of acetate frames featuring a 'semi finished – factory – look' in a colour range from plain black to mysterious blue.
In Australia and New Zealand Anne et Valentin is available from Eyemakers Pty Ltd. Phone (AUS) 02 9960 7766.
[/vc_column_text][/vc_column]