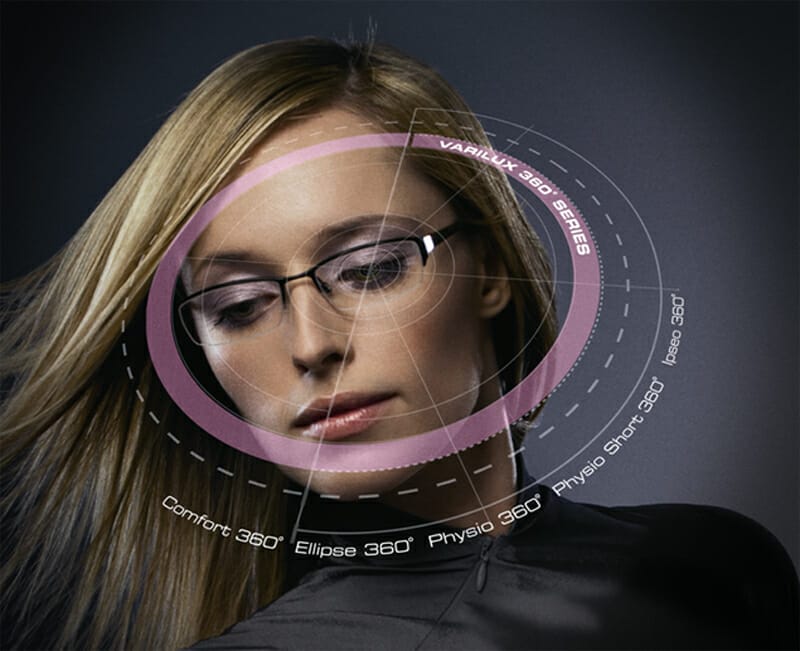 Enhanced High Resolution Vision in Small Frames Australia's most popular Varilux design is now available in a short corridor version. Varilux Physio Short 360º is the first progressive design to use W.A.V.E Technology and Essilor's Advanced Digital Surfacing to increase performance in small frames.
Two digitally enhanced surfaces combine to deliver patented features in each part of the lens. Lower and higher order aberrations are dramatically reduced, providing far vision acuity fields as large as 155º, a smooth soft periphery and a high near vision zone.
With Varilux Physio Short 360º, the lens wavefront and the wearer's prescription contribute to the design of a unique aspheric back surface that enhances the wearer's visual performance. The design follows the wearer's natural behaviour – accessing near vision with just 18º down gaze. Varilux Physio Short 360º is part of Essilor's new Varilux 360º Series which now also includes Varilux Comfort 360º.
[/vc_column_text][/vc_column]