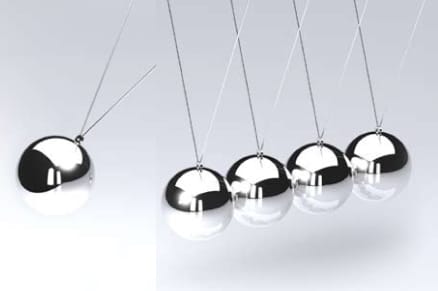 Steps to Consider When Entering into a Franchise Agreement….
People often refer to the "franchising industry" but of course franchising is not an industry as much as it is, in essence, a marketing method.
Key Points
Understand franchising law.
Read Franchising Documents Carefully and make sure your lawyer reads and explains the franchising documents to you.
Seek advice from someone who understands the franchise industry.
Prepare your own financial projections: take your own unique circumstances and requirements into account.
Plan a Business Structure to minimise capital gains tax; and an exit plan.
Work hard but enjoy yourself!

Franchising is a method of marketing a business that can be, and has been, adapted to almost every industry, including optometry.
I have been active in franchising for some 15 years now, providing accounting, business, tax and consulting services.
It is important when considering a franchise that you understand what you are signing up for before entering into any contractual arrangement with a franchisor.
1. Understand Franchising Law
The franchising code of conduct, which is a code under the Trade Practices Act, governs all franchises in Australia. It is the code of conduct that makes the production of a standard disclosure document necessary, and it is the code of conduct that governs all facets of franchising. I strongly recommend that you read the code as part of your homework if you are considering getting into franchising.
2. Use Advisers Experienced in Franchising
There is a fairly small pool of advisors – accountants, lawyers, bankers, consultants – who understand the franchise industry. Many other professionals in the field profess to know the industry but many in fact don't. Would you have your eyes tested by a person who is not qualified to do so? Obviously not – but it is amazing how many people seek advice on buying a franchise from people who are not qualified to do so.
3. Read the Franchise Documentation Carefully
The most important of these documents will be the disclosure document and the franchise agreement. It is not possible to properly evaluate a franchise system without carefully reviewing the disclosure document. Its contents and format are prescribed under the franchising code of conduct.
The contents of the franchise agreement are not prescribed, but the agreement will govern your business life for so long as you are operating the franchise.
Read the documents carefully yourself but more importantly, ask your lawyer to read through them and have them explain the contracts to you. There may be clauses in the franchise agreement that bind you to things you don't wish to be bound to.
Make sure you understand both the commercial and legal aspects of the franchise documents.
4. Do your Own Financial Projections
You may well be provided with some financial projections by the franchisor but you also need to prepare your own projections – both profit and loss and cash flow projections.
You can't rely on projections prepared by others – you must prepare projections that take into account your own unique circumstances and requirements. Items such as, taxes, depreciation, owner's wage, etc. will vary from one franchise to another depending on your financial situation, how the business is financed, the structure of the business etc. Do your own homework and your own projections.
5. Keep Some Money in Reserve
As I always advise people who are buying a franchise, it will cost you more than you think. There are always some unexpected expenses. The business might take a while to perform to expectations. Have some funds in reserve in case you need them.
6. Structure the Business Properly
A proper business structure provides income tax minimisation, asset protection and flexibility. Attention to these matters is critical and will help to start a business on a sound footing, keep it on a sound footing, and create, protect and maximise wealth.
7. Minimise Capital Gains Tax
It may seem odd to think about minimising capital gains tax at the time when you are buying a franchise. However, the structure you use is likely to have a significant effect on the capital gains tax you pay, should you exit the business one day at a profit.
The time to plan to minimise capital gains tax is now, when you buy the business. The rate of tax on the gain on disposal of a business can be between 0 per cent and 47 per cent depending on the structure you choose.
8. Work Hard
There are some who assume that the purchase of the franchise and the payment of franchise fees mean that good profits and wealth automatically follow. Nothing can be further from the truth. A franchise offers many advantages, including a brand (and therefore hopefully better resale value), support, training, group advertising etc. None of those things negate the need for hard work.
9. Have an Exit Strategy
This is particularly important with franchising. All franchise agreements have a finite franchise period.
What happens if you wish to dispose of the business during the period of the franchise agreement? Will you want to renew the franchise at the end of the agreement? Will your franchisor permit you to renew the agreement at the end of the franchise period? What happens if the franchisor does not permit this?
Ask your lawyer to fully explain to you the clauses in the document, and associated penalties, which refer to exiting the franchise, as well as what your entitlements are, should you wish to increase your investment in the franchise.
In your discussions with your lawyer and accountant, it's important to weigh these areas up carefully.
10. Produce Accurate and Regular Financial Statements
This point really applies to any business, not just franchises.
There is a correlation for most businesses between the speed and accuracy with which they produce financial reports and the performance of the business.
Most franchise systems help with the production of key performance indicators, benchmarks, intra franchise comparisons. Produce the data, interpret it, and use it to improve the performance of your business.
11. Enjoy Yourself
You've just invested your life savings. You've taken the biggest financial risk you've ever taken. You've committed yourself to working longer hours as a franchisee – much longer than your employees, probably.
Your salary doesn't automatically arrive in your bank account every two weeks … but you now run your own business. It takes courage and it takes commitment and it is not always easy. Most people who take the plunge to run their own business rarely regret it.
Being your own boss can provide greater financial reward, job satisfaction and independence, so work hard and enjoy yourself.
Among the many options available to you as a business owner, franchising is one path you can choose, so be sure to think about your options carefully and get advice from experts before you sign an agreement.
Tim Kilham is a Chartered Accountant with 30 years experience. He is a partner at McLean Delmo, Business Accountants and Advisers, and can be contacted on: (AUS) 03 9018 4666 or email: tim.kilham@mcleandelmo.com.au