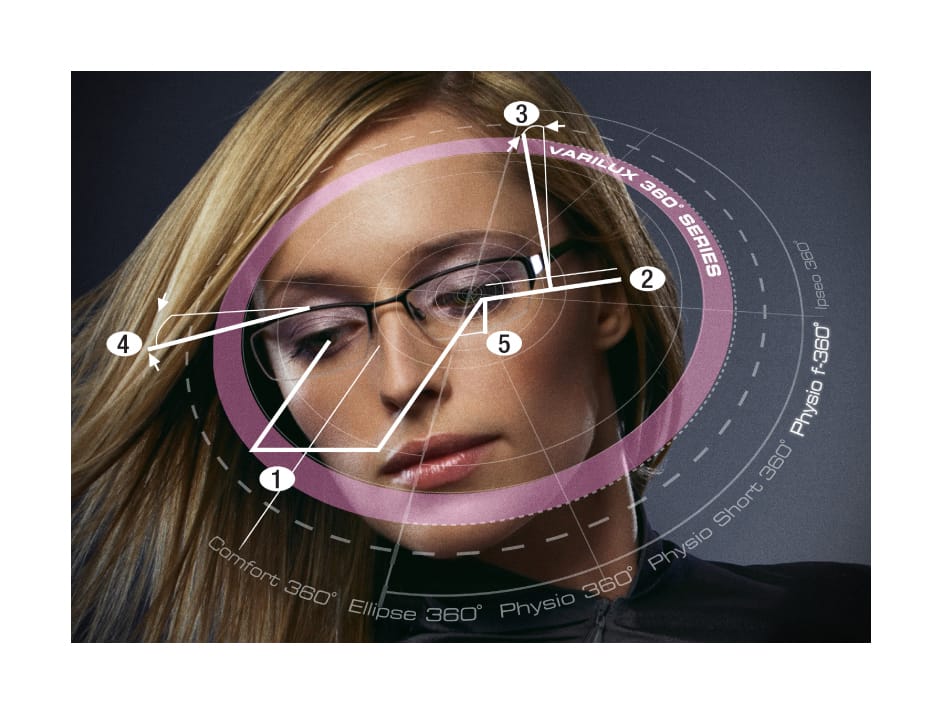 The new elite design of the 360° Series, Varilux Physio f-360°, enhances High Resolution Vision with the introduction of flexible wearing parameters.
Taking into account pupillary distance, vertex distance, pantoscopic angle, wrap angle and fitting height, Physio f360º can be designed perfectly to each wearer's exact requirements.
These five measurements can be taken using either Essilor's Visioffice dispensing unit or by using the comprehensive hand held measuring tool specifically designed to assist the ordering of Physio f-360°.
Patient can benefits from 30 per cent better contrast in far vision, 30 per cent wider fields of vision in mid distance and 30 per cent easier access to near vision thanks to a custom-located near vision area.
Varilux Physio f-360° is available in the materials 1.5; 1.59; 1.6; 1.67 in clear and Transitions VI.
[/vc_column_text][/vc_column]