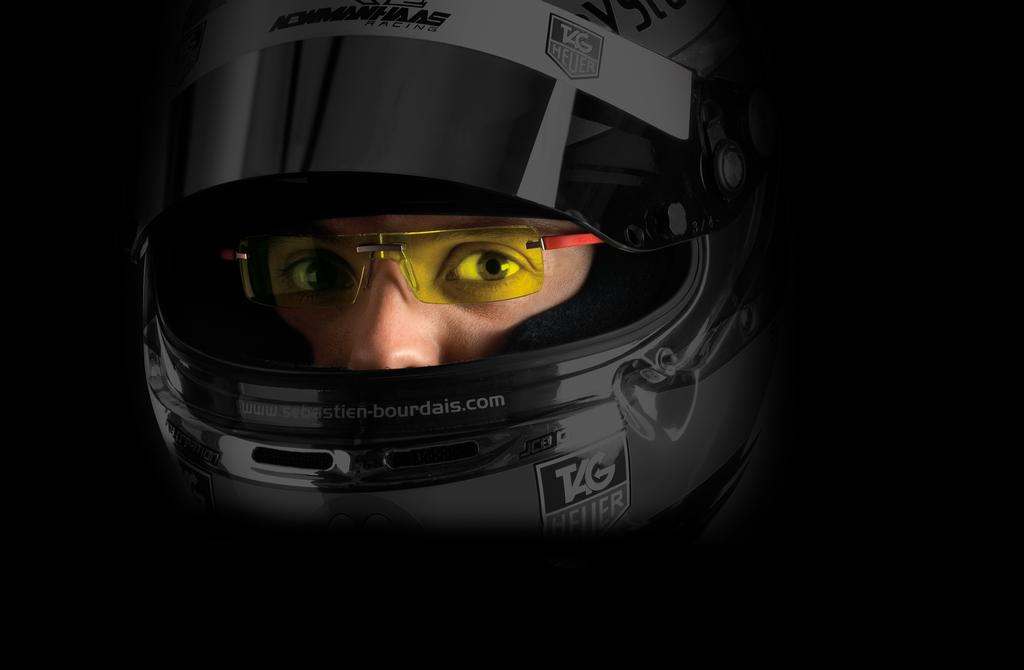 Serengeti Eyewear
Famous for their tagline as the "world's finest driving sunglass", Serengeti offer both technology and style in their specialist frames -designed to provide eye relaxation behind the wheel. Their patented lens technology is engineered into the glass rather than using surface coatings.
Serengeti lenses are a combination of the three main defences against adverse conditions while driving: polarisation to combat glare and harsh light; patented spectral control technology which prevents blue blur, enhances contrast, reduces eye fatigue and allows the driver to see what lies ahead with greater clarity, and finally photochromic technology, which instinctively adjusts to changing light conditions, for further reduction of eye fatigue.
(Distributor: Bollé Australia)
Wiley X
For frames made specifically for motorsports' intense conditions, Wiley X offers their Filter 8 polarised technology, which adds 99.9 per cent polarisation to 100 per cent ultra violet protection, reducing the glare that bounces off the road and other vehicles. Additionally their lenses offer the added benefits of scratch resistance, hydrophobic, anti-reflective and anti-fog coatings and Rx-able frames which are direct into frame rather than the traditional Rx insert.
Wiley X's technology has developed out of a long standing association with NASCAR and NHRA – with sponsored racers including: Ron Hornaday, David Ragan, Mark Martin and Denny Hamlin.
(Distributor: Topace Pty. Ltd.)
Oakley
Over the next few months Oakley will release three frames that have driving in their sights. Oakley Nanowire 4 is a stylish sporty frame featuring premium memory metal. Ideal for driving, this frame is polarised Rx-able with AR back surface coatings. This month sees the launch of Oakley's polarised Rx-able 'Fuel Cell' acetate and next month celebrates the release of Oakley's polarised 'Tightrope' frame.
(Distributor: Oakley South Pacific)
Mercedes Benz
Mercedes Benz has developed their latest sunglasses in conjunction with Zeiss lens technology. Created alongside the launch of the latest Mercedes Benz SLK series, are two limited edition models, 59002 and 59003. These frames offer a carbon fibre outer frame with rubber inner surface for comfort, fit and durability.
The Zeiss lenses are NXT high contrast photochromic lenses, which have also been processed by an oil repellent treatment that allows liquid and moisture to flow away from the lenses, increasing visibility in extreme conditions.
[/vc_column_text][/vc_column]
Mercedes Benz NXT lenses offer integrated Zeiss Skylet technology. They are able to filter out part of the blue light spectrum which is known for being a wavelength similar to harmful UVA rays. This Skylet filter allows just enough blue light to pass through to the eye to ensure that all colours contrast correctly with each other. To add further visual acuity to these special frames is the addition of Zeiss Triflection protective coating. This patented film technology is considered one of the most advanced thin film coatings on the market as it virtually eliminates staining and smudging on the lens surface and is scratch resistant.
(Distributor: Frames Etcetera)
Jaguar
Jaguar Eyewear has also integrated Zeiss Skylet technology into their sunglasses which has a polarised filter, called Zeiss Skypol. Usually glare from wet roads is reflected perpendicularly i.e. up and down, so by offering a polarising filter that is oriented horizontally, Skypol prevents perpendicular reflected light, therefore eliminating the distracting reflections which cause eye fatigue.
The frames are classically masculine and refined – with standouts including models 7525 and 7528 for their cool metal modified aviator frames with stylish temples.
(Distributor: Eurostyle Eyewear)
Porsche Design
With the focus being on elegant style with a polarised lens, these polycarbonate sunglasses are ideal for adding refinement to the daily commute. Offering five models in modern variations of classic wrap and aviator frames, featuring either grey-green tint or amber, the new lens design provides optimum sun protection and glare reducing properties, within a high quality titanium frame.
(Distributor: Rodenstock Australia)
RM Williams
The highlight feature of the RM Williams sun collection, are the two styles that incorporate Younger Optics' Drivewear lens. Available in the classic 'Hume' aviator and the rectangular-framed 'Oxley' styles, the innovative Drivewear Lens enables RM Wiliams to offer a premium product that competes at an international level in looks and function.
(Distributor: Sceats)
Arsenik Italian Optik
Italian designed Arsenik's driving frames require two injections of a polarisation film into their lenses, to ensure extreme durability and toughness. Coupled with this is a hydrophobic coating, anti-fogging and even sunscreen resistant protection.
The Arsenik range is produced using Carl Zeiss Impacto polycarbonate lenses that are impact resistant, light weight and scratch resistant. Originally designed for military use as protection against ballistics and laser beams, Arsenik have combined this technology with fashionable styling to offer high-performance sports eyewear that contours to the face and fits under helmets for motor sports.
(Distributor: Mod Style)
Maui Jim
Maui Jim Sunglasses exceed much of their competition because they provide superior optics for visual clarity and excellent protection from the elements. Their patented PolarizedPlus2 lens technology with color enhancement, removes glare completely, and injects the view with colour, clarity, and high contrast.
(Distributor: Maui Jim Sunglasses)
adidas
adidas has developed Light Stabilising Technology (LST) to balance extreme light fluctuations while enhancing the light contrast effect to prevent rapid eye fatigue. LST Polarised is a lens designed for light reflection from roads, water, ice and snow.
Not only does it harmonise rapid light and shadow changes, but it also has a high contrasting effect. adidas's LST Contrast lens uses a contrasting effect that fluctuates with available light to reduce eye fatigue. Both lenses activate in a matter of seconds and have a brightening effect. In addition to preventing eye fatigue, these sunglasses are manufactured using SPX making them lightweight and hypo allergenic.
adidas has a broad range of sunglasses available with these lenses that includes the adizero, adivista and the adilibria shield. For a more fashionable look try the kundo in the grey polarised lens or adidas' latest release davao, in LST Contrast or grey polarised lenses.
(Distributor: Mimo)
Sharon Smith is mivision's fashion writer. Her eyewear columns in Australia and New Zealand have become a 'must-read' for both fashion-forward optical retailers and fashion editors.