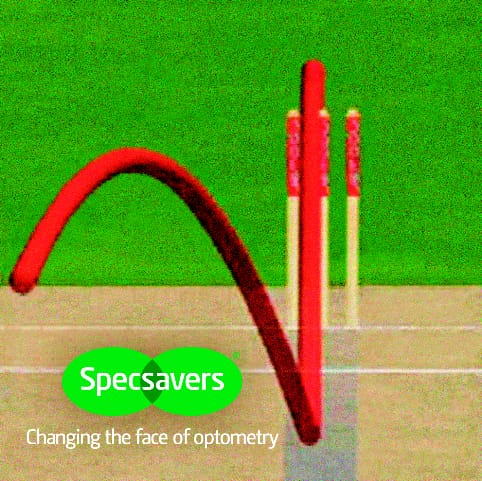 Throughout the recent five match Ashes series, it was hard not to miss the Specsavers logo jumping out of the screen every time the commentators would call for Hawk-Eye.
Hawk-Eye is cricket's on-screen tracking system used by cricket commentators to analyse the action in greater depth and Specsavers has become the first sponsor of the device. Under an agreement with the International Cricket Council, the Specsavers brand appeared in both the U.K. and Australia throughout the coverage. Viewers of Australia's SBS and Foxtel saw the Specsavers branding whenever Hawk- Eye appeared on screen, giving the company significant exposure in both countries.
The Hawk-Eye sponsorship ran for the duration of the Ashes season as well as the two Twenty20 matches and seven One Day Internationals between England and Australia.
[/vc_column_text][/vc_column]