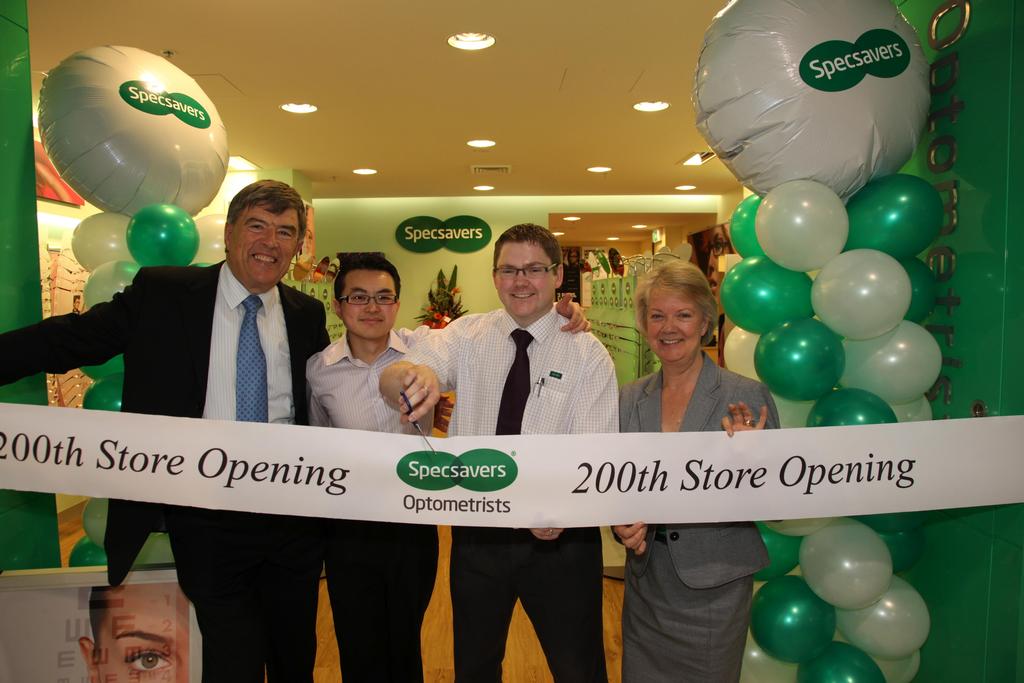 Specsavers has hailed the opening of its 200th practice in Australasia – located in the Westfield shopping centre at Hurstville, New South Wales.
It was officially opened in August by the Specsavers founders Doug and Dame Mary Perkins for new owners Optometrist Cafa Huynh and Optical Dispenser Matthew Edwards.
Cafa is an experienced optometrist who previously owned an independent practice in Hurstville but decided to take up the offer of a Specsavers partnership because, according to him: "We had not been experiencing the kind of growth I had wanted and I knew from peers and colleagues that I would get the growth I was looking for with a Specsavers practice."
Matt Edwards was previously an optical dispenser for Specsavers in the U.K. and saw a move to Australia as a "fantastic opportunity to pursue his business goals and a great move for a young family".
At the opening Dame Mary Perkins commented: "We opened our first New Zealand practice in November last year and our first Australian at the end of February 2008. To be standing here only 18 months later opening the 200th practice is undoubtedly one of our very greatest achievements in 25 years of Specsavers."
[/vc_column_text][/vc_column]