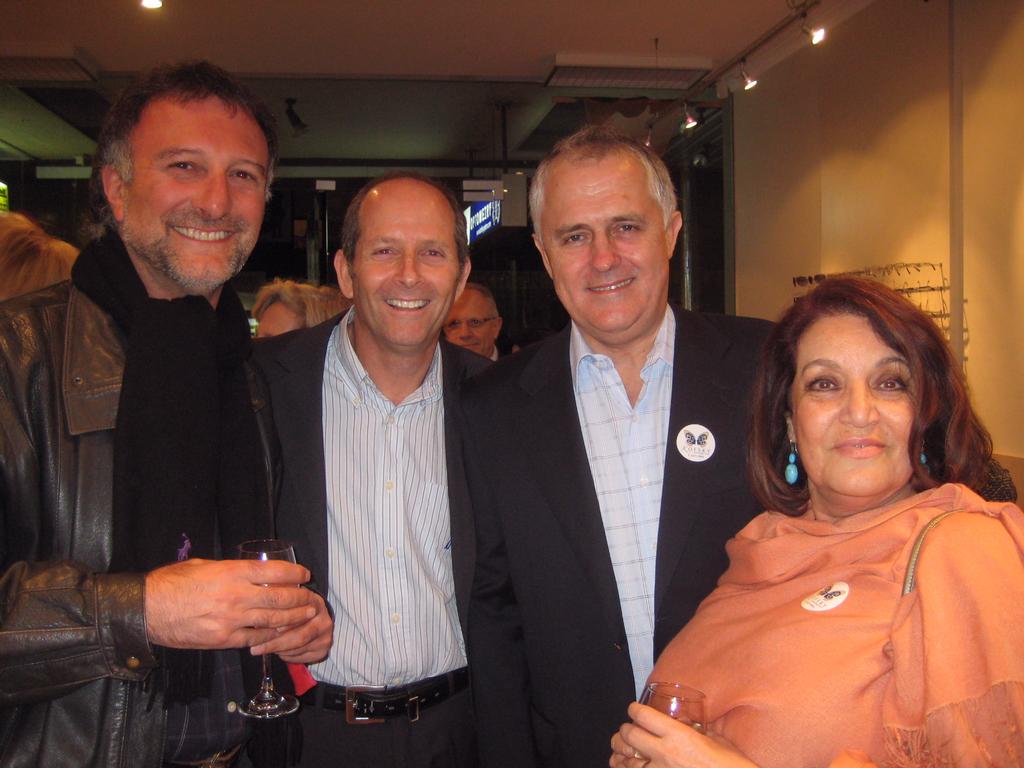 Optometrist Malcolm Kofsky has been paid an enormous accolade for his decades of service to his community of Rose Bay, in Sydney's eastern suburbs, by none other than his local MP and leader of the Federal Opposition, Malcolm Turnbull.
The Federal Member for Wentworth was on hand recently to celebrate the local identities 20 years of service to his community as both an optometrist and Chairman of the Rose Bay Chamber of Commerce.
To celebrate the milestone, Mr. Turnbull MP, leader of the Opposition officially launched Kofsky Optometry and opened the new refurbished premises in Rose Bay at a cocktail party on Wednesday 26 August 2009.
"I am a big supporter of small business, which I believe is the engine room of our economy. It is always inspiring to see the entrepreneurial spirit and success of community-focused individuals like Malcolm Kofsky and other local residents, generating local jobs and support for the Rose Bay area.
"The Rose Bay community is a great example of a thriving local economy and my wife Lucy and I were very pleased to see so many Rose Bay locals supporting Malcolm and his team at their opening last night.
"Lucy and I congratulate Malcolm and his family on these new premises and wish him and the practice all the very best for the future," Mr. Turnbull said.
Kofsky Optometry is located at 789 New South Head Road in Rose Bay.
[/vc_column_text][/vc_column]