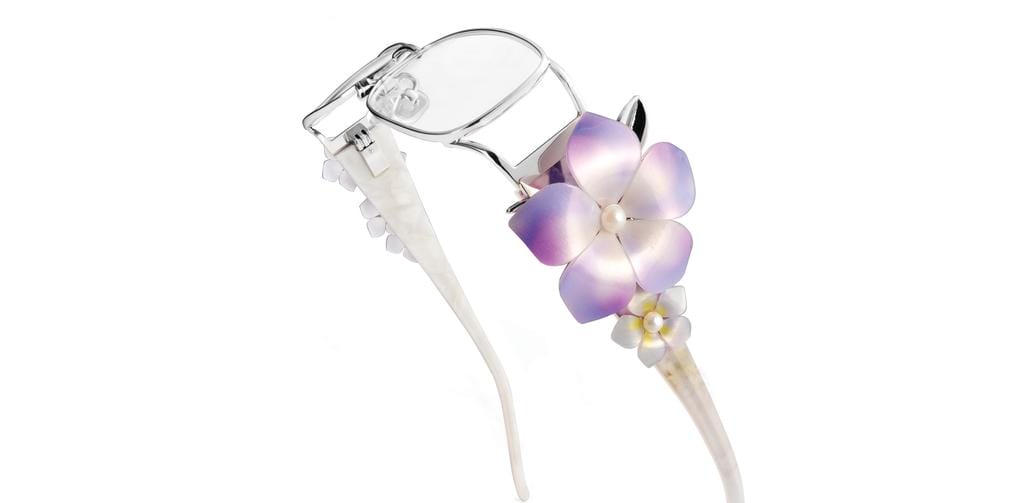 Okia, a Hong Kong based company, has launched a new series of three-dimensional frames… But don't try watching the latest computer generated movie with them, because this eyewear collection features 3D designs, not technology.
The latest collection from this very innovative company features an explosion of elegant 3D flowers running along the temples to create a natural and extremely realistic decoration.
Both temples of the frame are made up of a series of exceptional sculpted orchids with petals so fine that they look real. This frame is the outcome of Okias constant research into their already internationally recognised HD technology. This technology brings textures and colours to life in high definition.
The technology behind the creation of the Okia floral decorated frames is called Nano HD Technology. The traditional thickness of acetate was considerably reduced to achieve a more flexible, lighter and stronger product while maintaining the characteristics and versatility of acetate.
For more information on Okia and their 3D eyewear, state-of-the-art technology and how they use innovative materials to achieve unique and futuristic frame designs go to: www.okia.com
[/vc_column_text][/vc_column]