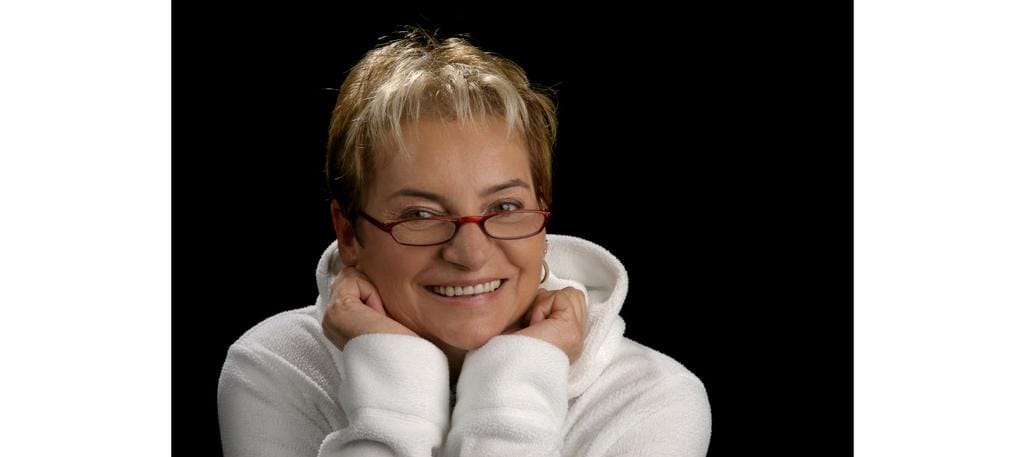 As our ageing population increases, the number of people requiring glasses will continue to rise. Whilst some of your more mature customers may not want to admit they're getting older or that their eyesight is worsening, you will need to break the news to them that they need a (much) stronger prescription. You can build their confidence at the same time by providing them with a pair of glasses that could knock ten years off their life.
In order to get into the mindset of the sort of older aged customer you might come across in your practice, I decided to use my parents as a case study.
My parents are totally different when it comes to their eyewear and eye care habits. Mum has been wearing glasses her whole life and she actually looks forward to picking out a new pair of designer optical frames… which she does annually after her eye test. And I tell you, she gets her eyes checked as regular as clockwork. I'm convinced she has her appointment with her Optometrist marked on her calendar and she crosses off the days leading up to it.
Mum's commitment to her eye health is helped not only by the fact that she wants to look stylish, but that she has a great relationship with her Optometrist… They really are more like old friends than practitioner and patient. In fact, every time she goes to the supermarket to get her groceries she 'pops in' to the eye practice to say hello… and to check out the latest pair of Christian Dior, Prada or Emilio Pucci frames.
For the older woman, you may want to suggest a pair of specs with upswept rectangular or cat-eye shapes for the flattering effect this has against the cheekbones. She'll love this style as they will make her look a lot younger… Almost like a facelift…. without the facelift!
About 10 years ago, my Mum took the plunge and had laser surgery. Since then, her eyesight has deteriorated again and she's back to wearing glasses full-time, but for a little while there she got by with reading glasses alone… Now she has her specs with her 24/7 proudly hanging off an expensive gold chain.
Dad on the other hand is in denial. He knows his eyesight is deteriorating…. he just doesn't want to admit it. In fact, he's never once set foot in a practice, not even to help mum choose her annual pair – that's my domain. I'm sure he thinks that if he walks in, the optometrist will point at him and say: "You need glasses!"
That isn't to say that he doesn't wear any glasses though, because he does.
It started about a decade ago, around the same time mum got her reading glasses. We noticed Dad was having a bit of trouble reading things – he'd squint away at the newspaper complaining about the size of the print. "It's ridiculous!" he'd say, "How do they expect any normal person to read this?" Then he'd lean his head back or extend his arms more to read the paper, so much so that he ended up placing the newspaper on the ground to read it while he was eating his breakfast.
Then he started using mum's glasses to read the paper. But he wouldn't put them on… he'd hold them out from his face. This carried on for a few months until he began reading Robert Fisk's enormous book, 'Pity the Nation' and his arms would get tired, so he'd put mum's glasses back on.
Soon dad realised he needed Mum's glasses at work, but he couldn't really wear women's glasses in the office could he? So he started buying those cheap readers from the chemist… which absolutely horrified Mum.
This brings us to the present day. Dad's now progressed to +3 from the chemist, but his arms look like they're getting longer… which means it's time for a new pair. "Eventually there won't be enough plusses to cover your eyes," Mum harangues. "Then you'll need to put your book on the other side of the room to read it!"
Mum is in the process of trying to convince him he needs to go to the Optometrist, but the problem is… Dad still doesn't want to admit he needs glasses.
My dad, like a lot of men, is rather proud… And soooooo stubborn!! "I'm not a blind old bat like you, love", he says teasingly to Mum.
But like most people reaching retirement his sight is failing him.
Just as our physical strength decreases with age, our eyes also exhibit an age-related decline in performance – particularly as we reach our 60s and beyond. Unfortunately, for some people, like my Dad, being told you need glasses is like being told you're old.
Even though senior customers are at the older end of the age spectrum, it doesn't mean that they won't be interested in fashion. In fact, it is possibly even more important for the mature customer to pick the perfect pair of frames to flatter their face and style.
Furthermore, don't assume that a senior customer doesn't have the cash to spend on an expensive pair of frames. In fact, people over the age of 60 will be more likely to spend money on glasses than their younger counterparts because eyewear is vital to their day-to-day life.
Of course there are some obstacles. A lot of your older patients may require progressive lenses, which means that larger styles of frames will be required so that wearers are able to enjoy a clear and consistent vision. But make sure you remind them that choosing a larger style of glasses is not necessarily a bad thing, as oversized frames are still on trend so they will have a choice of a lot of fashionable high quality frames.
For the older woman, you may want to suggest a pair of specs with upswept rectangular or cat-eye shapes for the flattering effect this has against the cheekbones. She'll love this style as they will make her look a lot younger… Almost like a facelift…. without the facelift!
You may also want to suggest flattering colours such as burgundy and dark browns as well as shinier and brighter colours like pearl, gold and silver as these can take years off an older person's face.
For those customers who have been dragged into your practice kicking and screaming (by their wives) and are loathe to admit that they are getting on in years, it is better to play up the fashion angle and perhaps, play down the…. age issue.
If a patient like my dad walked into your practice you would need to break the news to him – albeit gently – that those el-cheapo readers are doing his eyes more harm than good. It is probably best not to mention the words 'mature' or 'age'. Just tell him a lot of men 'love' the Jaguar or Mercedes Benz glasses because they represent all that a luxury car represents, without the price tag.
Postscript: Dad looks great in his new glasses… He reluctantly says he enjoys the freedom of reading his books without getting sore arms.