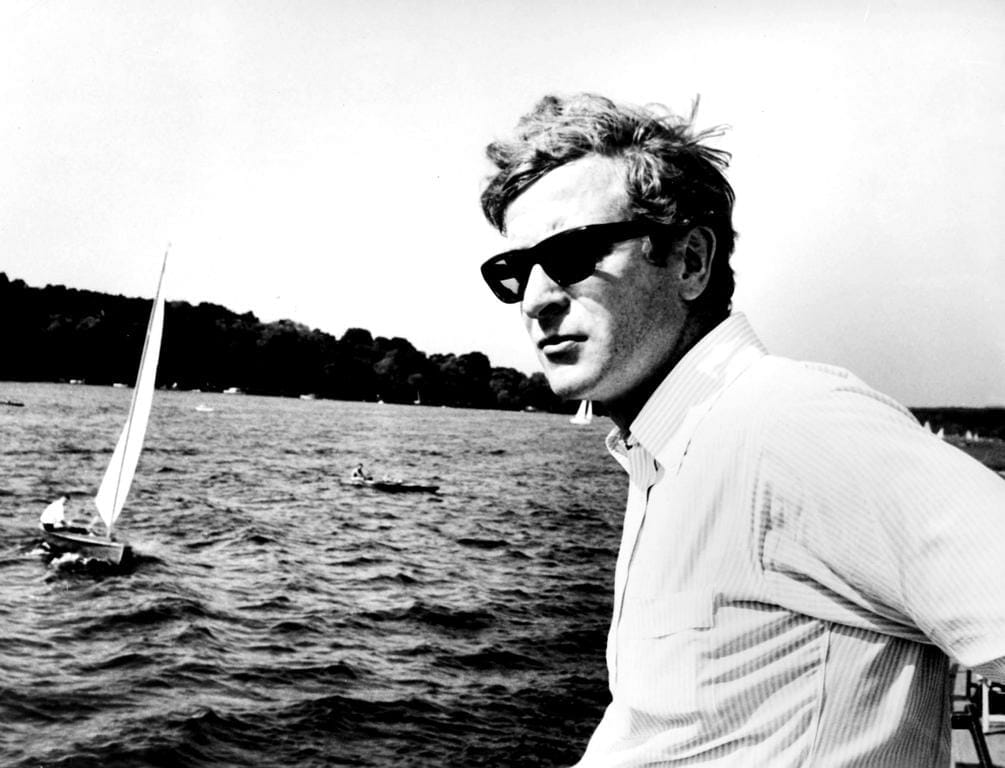 It has been said that Oliver Goldsmith is "to eyewear design what Vidal Sassoon is to hair and Mary Quant to clothes". Today, the brand continues to break new ground in frame design and fashion eyewear trends.
The story of the prestigious Oliver Goldsmith eyewear brand is a historical essay in the development of modern eyewear design and marketing.
Humble Beginnings
It all started in 1926, when an optical lens salesman Philip Oliver Goldsmith established his own company, P. Oliver Goldsmith, in the heart of what became London's trendy Soho district, with the vision of transforming eyeglasses into a fashion accessory.
In the roaring '20s optical salesmen sold rudimentary ready-mades which were sold in jewellery stores along with basic and luxury frames. The jewellers were also opticians and were charged with working from very simple eyewear charts to assist clients to find the suitable script.
Oliver Goldsmith eyewear has been spotted on Robbie Williams, Kylie Minogue, Jude Law, Jessica Simpson and Gwyneth Paltrow. Even bands like Oasis and Franz Ferdinand have been spotted wearing modern versions of Oliver Goldsmith's vintage sunglasses.
From the very beginning Philip focused on the luxury optical market, working with artisans to create handmade real tortoiseshell frames.
Early on, he could see a substantial gap in the market between the expensive real tortoiseshell and cheap plastic frames that were available at the time. Goldsmith's entrepreneurial nature and inquisitive mind developed a solution. He worked with a synthetic material that could be tinted to blend in with skin tones. This 'Dawn' shade heralded the beginning of the concept of 'spectacle frame colouring' which plays a vital role in today's frame design.
Goldsmith also sought a solution to the ugly frame hinges which were prominent at the time. He created a new type of metal joint called 'The Prince' which was placed on the inside of the frame, ensuring the design of the frame was not interrupted. Now, enjoying public recognition, Oliver Goldsmith was commissioned by King George V to create a real tortoiseshell pair of frames which featured this new joint.
From there Goldsmith developed a range of brilliantly coloured plastic frames inspired by material he purchased from a plastic button manufacturer. It was then that his eyewear collection 'Chelsea Art' grew in popularity at a grassroots level and became worn as a fashion accessory, rather than simply a medical device.
Innovation in the Genes
In 1930, his son Charles Goldsmith entered the family business. He also saw the potential of eyewear as a fashion item.
At this time sunglasses were made out of the hard-to-sell ophthalmic frames which were sent back to the manufacturer to have Chance Crookes glass (the first optical sunglass) fitted and returned to the optician in an attempt for another sale.
Sunglass marketing then took a huge leap when Goldsmith started to create purpose-made sunglasses and sold them into luxury department stores 'Fortnum & Mason' and 'Simpsons'. These newly-created frames sold like the proverbial hotcakes.
From 1954, Goldsmith's creations were highly lauded in the fashion world, with top designers commissioning him to create frames (including exotic bamboo and butterflies) to suit their runway collections. In some instances, the frames received more attention than the clothing!
Goldsmith also worked for film studios to create frames. In some instances, depending on the plot, he created special effects frames that carried spy messages.
In the 1960s, a third generation of Goldsmiths joined the optical business. After the mandatory apprenticeship in optics, required before any family member could commence frame design, Andrew Goldsmith took up the family mantel. He worked closely with the fashion industry to ensure that Oliver Goldsmith frames complemented popular culture and current trends, with his oversized wrap frames being the most popular of his designs at this time.
Claims to Fame
Oliver Goldsmith enjoyed popularity among the fashion set as early as the 60s. When Vogue asked him to design something unique he developed polycarbonate sunglasses with a nose visor to prevent the nose getting burned. It had never been seen before and was unexpectedly popular.
The Victoria and Albert Museum in Kensington, England, have a permanent exhibition of Oliver Goldsmith glasses from 1950 to 1991 with all the press clippings and catalogues from the time.
Oliver Goldsmith's celebrity client list continues to read like a Hollywood movie list of credits – from royalty (including Princess Grace of Monaco and Princess Diana of Wales), to film stars including Audrey Hepburn, Sophia Loren and Michael Caine. More recently, Oliver Goldsmith eyewear has been spotted on Robbie Williams, Kylie Minogue, Jude Law, Jessica Simpson and Gwyneth Paltrow. Even bands like Oasis and Franz Ferdinand have been spotted wearing modern versions of Oliver Goldsmith's vintage sunglasses.
Family Legacy
In 1991, production of the Oliver Goldsmith sunglass range ceased. Then, in 2005 Oliver Goldsmith's grand-daughter Claire relaunched the label internationally. Claire felt the time was right to bring back the individual style and quality that epitomised this iconic brand.
"It's a legacy I can't let go," says Claire Goldsmith, managing director of Oliver Goldsmith Sunglasses.
She put a modern twist on the classic shades, with 90 per cent of many oversized sunglasses being RXable. These revitalised designs are still manufactured in England with material sourced in Italy.
"We have been hand-making the highest quality sunglasses for over 70 years and have no plans to move away from our core values of quality, craftsmanship and innovative design," says Claire.
For generations the Oliver Goldsmith eyewear brand has not only remained relevant in fashion terms, they have continued to be pioneers. The brand has remained highly regarded even in recent times when fashion has become 'throw away'.
It is said that Oliver Goldsmith was "the first to see glasses as fashion accessories; the first to make sunspecs; the first to make 'winter sunglasses' and the first to work alongside fashion houses to create one-off pieces for the catwalks . . . the first to appear in Vogue and Queen magazines, and the first to be endorsed by celebrities and Royals".
True to its roots, every Oliver Goldsmith collection features tortoiseshell frames, while the Notting Hill based company continues to offer a bespoke service.
The Future Is Bright
Today, Claire Goldsmith has enlisted designer Tim Butcher to design the new collection of sunglasses. Butcher brings with him a colourful design background having worked with the international luxury wallpaper brand De Gournay, developing high profile products and interiors for the likes of designers Matthew Williamson, Philip Starck and Nicole Fahri, as well as designing fabric for brands including Ralph Lauren and Paul Smith.
Butcher direction for the Oliver Goldsmith label is straightforward: "Every one of the designs we've produced is a proven classic. They were right then, they're right now and they'll be right for years to come".
For information visit: www.olivergoldsmith.com. Oliver Goldsmith is distributed in Australia and New Zealand by Stomp Fashion. Phone: (AUS) 03 9412 3555 for more information.