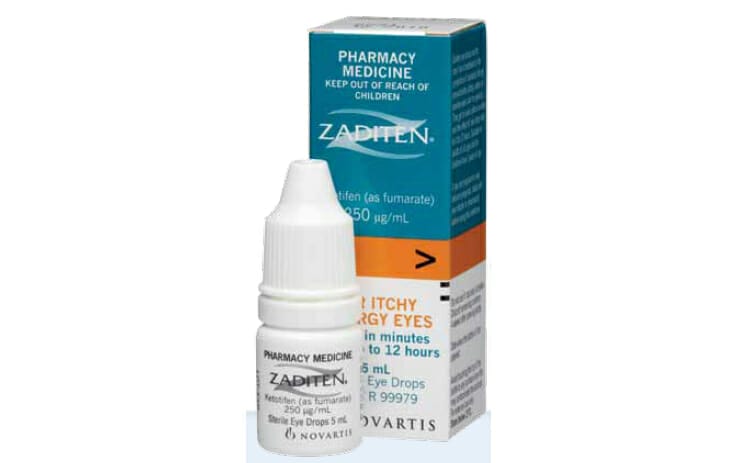 Zaditen 0.025 per cent eye drops solution is an ophthalmic anti-allergic agent that acts on the acute symptoms of allergic conjunctivitis and the late phase reaction of the hypersensitivity response.
It has pronounced antihistaminic properties, mast cell stabilising activity and eosinophil inhibitor functions. 1-4
Zaditen, which can be purchased over the counter, has been clinically proven in allergen challenge studies to take effect within minutes and for up to 12 hours.1,5 It is suitable for symptomatic short term treatment of seasonal allergic conjunctivitis in adults and children three years and above. Zaditen is available in 2.5 mL, 5.0 mL multi dose bottles and preservative-free single dose units. Patients should administer one drop in each affected eye twice daily.1
References;
1. Zaditen Product Information.
2. Sharif NA, Xu S, Yanni JM. J Ocular Pharmacol Ther 1996; 12(4): 401-407.
3. Woerly G, Loiseau S, Loyens M et al. Allergy 2003; 58: 397-406.
4. Schoch C. J Ocul Pharmacol Ther 2003; 19(1): 75-81.
5. Greiner JV, Minno G. Clin Ther 2003; 25(7): 1988-2005.
[copy ends]