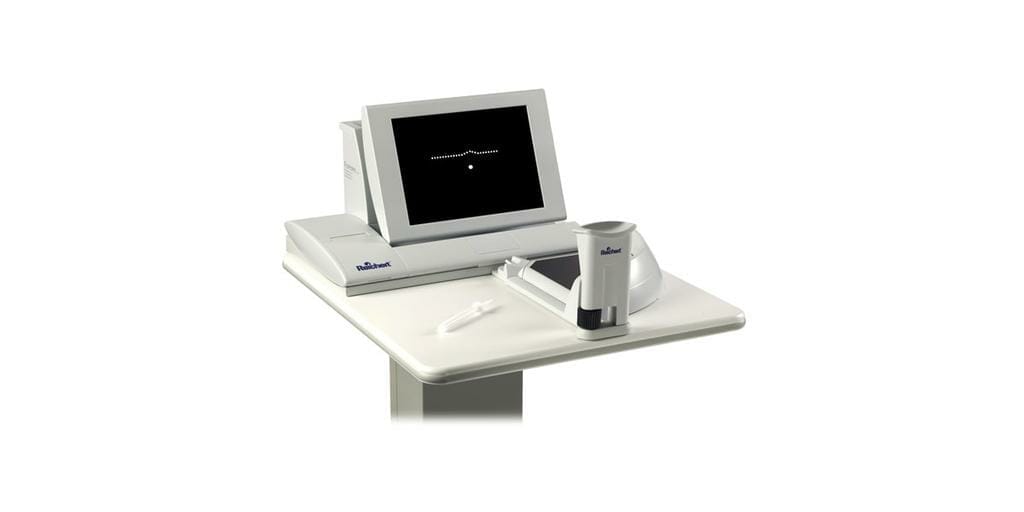 The Reichert Preferential Hyperacuity Perimeter (PHP) is a unique device for functional diagnosis of early transitional wet AMD.
The PHP uses the phenomenon of Vernier acuity, the ability of the eye to detect extremely fine misalignment of objects in space of less than six seconds of arc and 10 times the resolving ability of the fovea. Test results are analysed against a normative data base providing high sensitivity and specificity, and progression is finely monitored Wet AMD usually progresses at a rapid rate resulting in irreversible central vision loss within a few months, and there is a high probability of it subsequently occurring in the fellow eye. The PHP monitors dry AMD far more reliably and effectively than an Amsler Grid for earliest detection of metamorphopsia. Prompt commencement of anti-VEGF treatment is essential for improved prognosis and to stabilise or reverse this process before photoreceptors are irreversibly damaged.
For more details contact BOC Instruments on (AUS) 02 9643 7888.