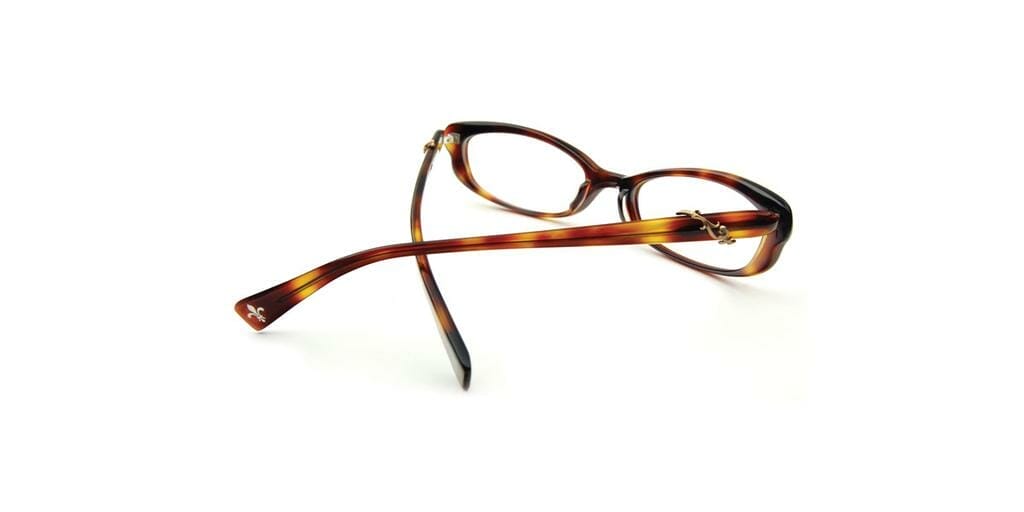 Stand out exhibits at the Mido optical trade fair in Milan this year featured sophisticated retro styling and environmentally savvy collections. I sat down to chat with some of the girls who work in eye care and eyewear about the styles that stole our attention at this year's fair.
Mido 2011 has been hailed as a huge success and a new beginning for an industry emerging from the global financial crisis.
Staged in early March, the 41st Mido fair attracted over 42,000 people from the global eye care and eyewear community eager to be first to discover the styles and design trends that will be on everyone's lips in the coming months.
Mido is part of ALL ACCESSories – a collection of four international fashion trade fairs – Mido, Micam, Mipel and Mifur – that take place during Milan's Fashion Week.
My first thought when I walked into the Design Lab area was John Lennon called and asked for his frames back…"
All the major eyewear designers were at Mido – from the reasonable priced ultra conservatives to the costly quirky, the environmentally sensitive and technically specific.
Visitors said the styles encompassed many of the trends from the 30s through to the 90s, all reworked to take advantage of materials, technology and tones of the moment.
Gallery Space
At Mido, nothing detracts from the exhibitors and the exhibits. Set over three massive floors of high ceilinged, crisp white space, there is no other way to describe what's on offer than as 'wearable art' set within a high tech gallery bursting with colour, light and movement.
POP art, cartoons and illustrations inspired by movies and music graced the walls of bold and adventurous frame designers. At the Maui Jim stand, the leaves above the workstations were inspired by Pixar's animated movie A Bug's Life while their Tiki Hut Bar decorations were inspired by the movie Cocktail. Porsches painted in fabulous decorative style were a surprising exhibition 'prop', while others chose rich environmental themes to emphasise their sustainable production practices.
While many stands were uber modern, others went to lengths to take themselves back to the vintage era. One exhibitor chose to dress the team in aprons and get them cooking. Visitors stopped by to view the collection and ice their own cake!
In the main bar, an enormous, beautifully etched and illuminated ball hung from the ceiling, an irresistible magnet that drew exhibitors and visitors alike into its field.
An Obsession with Style
While some found the large scale of the exhibition space overwhelming, others soaked up the excitement, the opportunities to catch up with industry associates from around the world and the chance to dream of how business would be if we Australian's shared the European obsession with style.
"My first thought when I walked into the Design Lab area was John Lennon called and asked for his frames back… and he wants them back in metal, titanium and every coloured acetate!," commented Jacque Katsieris, Managing Director of ProOptics.
"In Italy, as in much of Europe, everyone takes their eyewear as seriously as they do their handbags, shoes and the cars they drive – European styling is everywhere from the man who makes the coffee in the morning to the florist on the street corner at 10 in the evening, hawking his wares while wearing the latest Tom Ford," she said.
"It's easy to get sucked in – we wander through the streets and around the trade show in the false sense of hope that we could buy these brands, choose collections to distribute and bring the most amazing styles home to OZ."
As we've seen over the last couple of years there was a distinct air of 'retro' again this year at Mido and while colour was in abundance, the dominant tones were earthy.
One of the fashion highlights at Mido included the Japanese made Seraphin collection a beautiful range featuring amazing vintage shapes and treatments.
Orgreen was another range that never fails to excite. The Danish design house showcased their new range of eyewear that features the city skyline of Copenhagen in the temples. They have taken Danish styling to the limit and the colours are to die for.
Coco Song, conceived by the Italian designer Elisio Tessaro, was another highlight. True to tradition, the brand's latest styles were highly creative and colourful. "In my opinion, there is no single colour but colour will be the star of next season," said Tessaro.
Looking Back, Moving Forward
Polaroid Eyewear presented 10 styles inspired by historical Polaroid shapes from the 30s to the 80s, each faithfully reproduced in terms of original detail, but using more high-tech materials. Within the Polaroid collection were two stunning 50s inspired cat-eyed frames, the Marilyn and the Broadway. The latter, described by Hinesight optometrist Narelle Hine as "a work of restrained art that won't suit many faces".
The Police brand also took a trip back in time to seek inspiration from its original 'must have' collection released in the late 80s and early 90s. The result is the return of mirrored blue lenses. And speaking of such, Maui Jim chose Mido to launch its new single gradient polarised lenses named Maui Gradient.
Meanwhile Vasuma went retro to release some delightful browline glasses – half rimmed specs with elegant tortoiseshell tops that Nicole Kokkinakis, the practice manager from The Eye Practice in Sydney's CBD says are "great for the person that wants a chunky look but is not so confident to go all the way with it".
For those in love with the rock 'n' roll retro chic look, Andy Wolf arrived from Austria with its limited-run edition of only 300 pieces per colour. This classic model with styles for men and women remains a favourite with celebs like Hugh Grant and Eric Clapton. As Ms. Kokkinakis says, this look is "as necessary as the little black dress" in every woman's wardrobe.
The 60s retro styles kids and teen's eyewear from Moshino Teen were regarded as promising sellers. "A great, fun reader, with classic colours," said Ms. Hine, referring to the 60's model in black with white spots. "I also loved the red Moschino sunnies." Ms. Kokkinakis agreed, "it's the 60s retro style and a frame that you can have fun with… the colour is one that many patients would consider safe and not too out there."
At the sustainable end, W-eye stole the show with a collection of ten 'zero impact' glasses made from nine types of wood and eight colours. With no hinges and pliable arms, these 10 gram frames are crafted using old fashioned carpentry contouring processes and cold gluing techniques. Seven sheets of wood are interlaid with resistant sheets of aluminium giving them flexibility and lightness. W-eye could well hold the secret to the future of eyewear – once these glasses are no longer 'in service' they 'return' to the natural environment.
New Beginnings
Despite the fact that Mido was run over three rather than four halls, and that a few empty spaces were reported, Mido appears to have succeeded in lifting industry spirits following a difficult period.
This year's fair was permeated with innovation, a wealth of initiatives and new products – a strong sign that the optical industry can now focus on rebuilding itself following a few years of suffering through the global financial crisis. Discussion from the floor indicated that companies who were 'holding out' during the crisis will now begin to invest in research and innovation to enhance their products.
It would appear that new eyewear products will increasingly become centre stage again for optometrists and as a result, more importance will be given to research, the choice of materials, quality design and quality of service.
The world of optics is always changing and evolving which makes it an exciting and challenging place to work. Shows like Mido give us a great chance to exchange ideas with others from the industry from all over the world. It is these exchanges that will keep our industry alive and moving forward.
Dates are still to be confirmed for Mido 2012. For more information go to: www.mido.it.