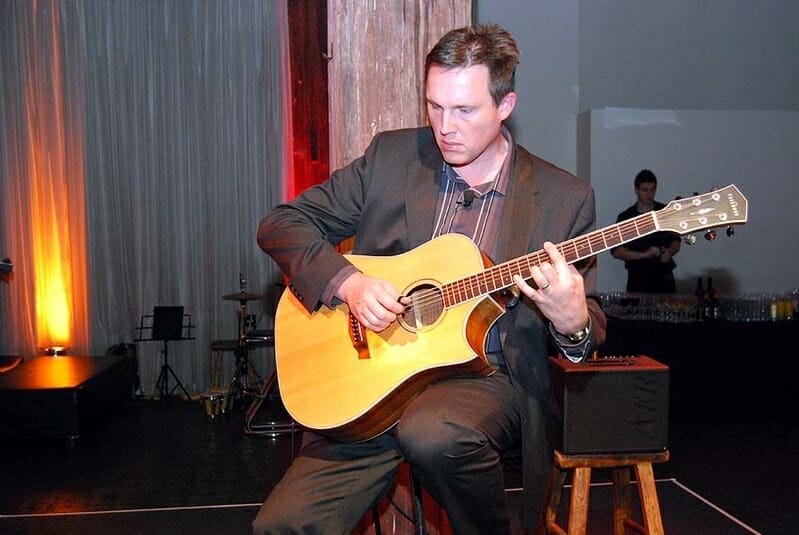 The RANZCO Eye Foundation launched its eye health awareness campaign – JulEYE on Saturday 18 June at Sydney's Simmer on the Bay.
The foundations efforts are focused on bringing awareness of eye health issues to the community and to raise funds for research projects into the causes and cures of vision impairment and blindness.
Eye Foundation CEO Ms. Jacinta Spurrett kicked off proceedings with a big thanks, on behalf of the foundation, to its sponsors, supporters and staff. Jacinta also presented the Eye Foundation's new ambassador, Lorin Nicholson, a brilliant guitarist and legally blind person who was born with retinitis pigmentosa .
Mr. Peter Keel, Chairman of the Eye Foundation, spoke on the tireless efforts of the foundation in maintaining its ability to raise money for eye research, education and helping those who don't have access to eye care clinics.
With the approaching month of July, the foundations efforts are focused to bring to its community awareness of eye health issues…
Mr. Keel gave recognition to the Australian research team and their miraculous discovery of the world- first glaucoma gene and the diabetic eye care screening programme for rural and remote Indigenous groups in Western Australia.
'Flamenco' was the theme of the night. The venue was lit up in blazing yellow and red with Latin rythyms drawing guests to the dancefloor after a delicious South American meal.
Lorin Nicolson is truly a sensational guitarist. He left guests in awe of his talent when he played his guitar accompanied by his son Andrew.