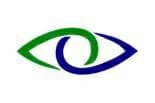 Comment from Australia and New Zealand
OAA NSW

Andrew McKinnon
Colleagues, it might be time to take a really close look at the benefits of consolidation in relation to private optometric practice.
I think that it is an almost unarguable proposition that there are too many optometric 'doorways' in many parts of Australia, particularly the major urban centres. For private practitioners, the competitive pressures that this fosters
can be particularly acute.
Only 54 per cent of respondents said that prior to the survey, they "knew" that 75 per cent of vision loss is avoidable or treatable…
I have long thought that one of the options that seems to offer the greatest benefits, perversely appears to be the one that attracts the least attention – that is amalgamation of independent practices.
If we look at the big corporate players in the market, they do it routinely. Luxottica in particular is constantly assessing its brands (OPSM, Budget Eyewear, etc.) and tweaking its outlets in order to optimise its results. It's just good business practice.
Private practice, however, seems to be terrified of the idea of amalgamating – and I can't understand why.
Sure, there's the issue of finding a compatible partner in a location that both of you agree on – but that shouldn't be insurmountable.
Think about the benefits – the cost of that Optical Coherence Tomography (OCT) is split in half; when one partner takes annual leave, the other is still there (removing the need for expensive locums); if someone gets sick you still have continuity; rents are halved – the list is almost endless.
Now granted this isn't a panacea for all the challenges that face independent practice, but if we are genuine about seeing private optometrics not only survive but thrive, it has to be an idea which is solidly and actively on the table.
OAA Vic
Terri Smith
November is CPR month at OAA-Vic. We have four courses booked up for the month as members take this opportunity to complete an accredited course prior to registration renewal on 30 November. Remember all optometrists need to have completed a course within three years of registration renewal on 30 November.
We have really enjoyed running the CPR sessions over the last year. It has been great to see so many members visit the Association offices to complete the course. There is always a great atmosphere as members catch up with old friends and new before the business of the course starts. The dinners we have provided during the sessions have enabled attendees to have a good break and continue their catch up.
By now you will have received your email invitation to attend our end of year breakfast for Victorian optometrists followed by an optional one hour CPD program. The breakfast will be held at Leopard Lodge at the Melbourne Zoo on Thursday 1 December. It will run from 8.00am – 9.30am and gives members a chance to catch up with colleagues. The following CPD Presentation session is optional but will give you a chance to kick off your new year CPD calendar. This is a member only event and there is no charge. Be sure to book your place early for breakfast and or the CPD session by calling AUS 03 9652 9100.
Meanwhile our Education Committee is busy planning for SRC 2012 (May 19-21). We will bring you a range of great speakers and topics from within and beyond Australia. Our two keynote American speakers are both new to SRC and promise a great program.
Still on the CPD front you can anticipate news soon of a further member-only free webinar. We had great feedback from the first session. Professor Mark Roth kicked off the webinar outlining the important rules of business. "There is a dress code for this session' he said. No thongs, singlets or shorts are allowed!!" Happily with the camera working in just one direction we couldn't see what members were wearing. We are keen to provide further opportunities for members to move with technology to pick up CPD points, so keep an eye out for further webinar information.
At our Annual General Meeting last month we farewelled Heather Connor as a Board member and welcomed Kylie Harris back to the Board. Some of you will remember that Kylie left us when she moved to Sydney but now she is back in Melbourne and has rejoined the Board and the Education Committee. We also welcomed Luke Arundel to the Education Committee.
Finally, please remember we are here to assist you so please don't hesitate to call the office on 9652 9100. We are always happy to chat to members.
OAA Qld/NT
Cristy Ross
Queensland and Northern Territory members will vote in their 2011/2012 Board of Directors by Friday 11 November, with the outcome announced at their annual general meeting on Saturday 12 November 2011. Nomination forms were emailed to members in early August and with a total of seven nominations for the balance of five positions received in early October, election plans were put into action.
Current President and National Board Director Kate Johnson nominated unopposed as President of the 2011/2012 QLD/NT Board. Current Director David Foresto nominated as Vice-President and Nancy Atkinson renominated as Treasurer, both unopposed.
Current Board Directors David Bradley, Kady Brandon, Jason Holland and Lindsay McGrath renominated. Current Board Observers Marissa Cassimatis and Drew Sherwin both nominated as Directors and former OAA Council member Russell Cooper also nominated as Board Director.
This position could change, pending receipt of further nominations, which close on Thursday 13 October.
With such a young and dynamic mix of optometrists representing their profession, the future of optometry across the Division and nationally, looks bright. The passion, enthusiasm and achievements of past and current Directors has set the standard high for future Board Directors and as a result has attracted determined, progressive and results-driven nominations from optometrists keen to make a difference.
In a time of change, a strong and determined Board is vital to ensure we continue to achieve state and national goals. Looking to the future, the OAA QLD/NT Board will continue to promote optometry's role in public health by working with general practitioners, ophthalmologists, other health and human services organisations, government, the public and members.
They will also support the future of the profession by engaging with students, assisting with clinical placements, working with members and other OAA Divisions, stakeholders and key decision makers to ensure optometry receives the recognition it deserves for the benefit of both optometrists and ultimately, patients.
OAA Tas
Geoff Squibb
Research indicates that while the first phase of a two-year Eye Health Public Awareness Campaign launched by OAA Tasmania earlier this year has created significant public awareness of the need to "get eyes checked regularly", there is still plenty of work to be done.
Nearly half (48 per cent) of the 300 people interviewed by the Royal Guide Dogs Association of Tasmania could recall seeing or hearing advertising in relation to eye health. Of those respondents, just under half (42 per cent) could recall 'macular degeneration' in an advertising campaign. When asked what the main messages of the advertising were, "get eyes checked regularly" was recalled by 70 per cent of respondents.
However, only 54 per cent of respondents said that prior to the survey, they "knew" that 75 per cent of vision loss is avoidable or treatable. Over all, male respondents were generally less knowledgeable than females regarding eye health.
93 per cent of respondents claimed that their eye health was "extremely important" or "very important" for them to age in a healthy way and again, 93 per cent of people had visited a person who specialises in eyes. 58 per cent of those respondents claimed that their last visit was less than 12 months ago, 30 percent said one to two years ago and 10 per cent had seen an eye specialist in the past two to five years.
Disappointingly, just 2 per cent of respondents, surveyed in July who had seen or heard the advertising campaign, said they had taken action as a result of the campaign. Back in April when research was conducted at the end of the campaign's first week, 22 per cent of respondents said they had taken action to have their eyes checked as a direct result of the campaign. This significant result could in part be attributed to another eye health campaign that had recently concluded.
While it is encouraging to find that the majority of people take eye health very seriously, the results of our July research indicate that there is still plenty of work to be done when it comes to encouraging regular eye tests.
The second phase of the advertising campaign, which will be conducted from March to May 2012, will again be funded by the Tasmanian Government (AUD$50,000), OAA Tasmania (AUD$25,000) and Glaucoma
Australia (AUD$5,000).