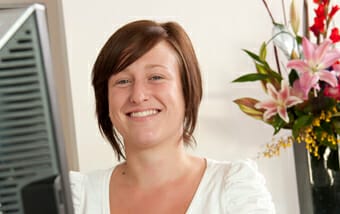 Electronic claiming is not only convenient for your patients, it's better for your business-you'll receive faster payments and greater support. All practices are not the same and therefore we offer a range of electronic claiming solutions.
If you choose to switch on electronic claiming, your practice will experience faster payments, less paperwork, increased cash-flow and streamlined billing processes. Your patients will also enjoy not needing to go to Medicare and having the benefit paid into their bank account-either immediately if Medicare Easyclaim is used or generally the next working day if Medicare Online is used.
Getting started with electronic claiming is easy. You can arrange for a business development officer to visit your practice and help you select the best claiming option for you. Call (AUS) 1800 700 199 or go to www.medicare.gov.au then For health professionals > Medicare > Claiming choices.