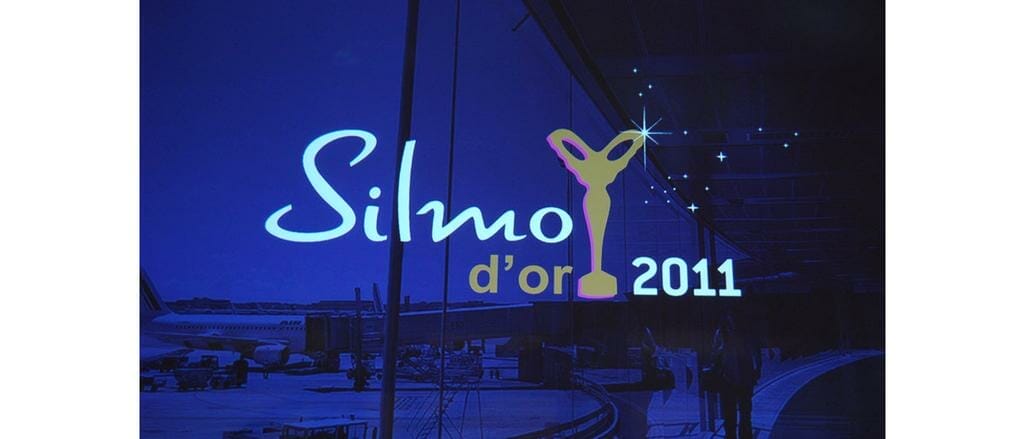 (Click here to see more photos from this event)
Silmo is one of the world's most revered eyewear fairs. For Australian optical retailers, designers and manufacturers, this glamorous annual event provides an exciting opportunity to explore new trends in design, promote our own edgy frames, learn new retailing strategies and build long-term relationships with king players from around the globe.
For many in the optical profession, Silmo in Paris is the highlight of the global exhibition calendar. This major gathering coincides with Paris fashion week, and so it should – after all, eyewear is as much a fashion statement as any couture shoe, belt, handbag or coat. Indeed, in times of economic stress, a feisty pair of specs can make a budget outfit look a million dollars.
From an international point of view, Australia is a mere dot on the global eyewear map. Yet there's no doubt that at Silmo, our nation's presence is highly appreciated – as much for the effort we've made to be there as it is for the business potential we offer.
From an Australian point of view, this exhibition is vital to the success of many frame designers, manufacturers and retailers alike. With more than 1,000 exhibitors (65 per cent international) and almost 35,000 visitors (56 per cent international) this is one of the most efficient ways to get known or get to
know the profession's decision makers.
This year five Australian designers exhibited at Silmo: Jono Hennessy, Graz, Fritz Frames, Ksubi and Eye Candy. While Jono Hennessy has been exhibiting at Silmo since 2007, the presence of these young Australian independent designers was a boost to our country's reputation as manufacturers of innovative, quality eyewear.
"It was great to see these new designers there," said Jonathon Sceats, CEO of Jono Hennessy. "In Australia we design frames just as well as Europe and America and we're proving it. In the future, our presence will increase as other Australian companies see us at Silmo and Mido and realise they can do it too."
It was great to see these new designers there
Relationship Building
Mr. Sceats said Silmo is very important to the strength of the Jono Hennessy brand. "We started exhibiting in 2007 because of the impact I thought Specsavers was going to have on the market in Australia." Mr. Sceats said he needed to broaden his market by expanding internationally. "We sealed our American, Canadian, Korean, Dutch, Russian and English distributors here." He said all seven of his distributors come to Silmo each year. "We had our distributors from England working on our stand and customers were brought in by our distributors from America, Russia and Holland as well."
Jarrod Abbott-Davis, Brand Development Manager at Eye Candy Optics, also said Silmo provides a valuable opportunity to connect with, and support, distributors. Additionally, he said, it provides Eye Candy with the opportunity to develop direct relationships with retailers in areas where the company is currently
not represented.
"Silmo is very important for our international focus on brands," said Mr. Abbott-Davis. "We now have representation in 15 countries, so we're over there showing them the new collections and meeting new distributors.
"We had a phenomenal response to the Isson range – we met with most of the customers that the distributors are signing on and we also met with lots of people who had seen our latest campaign on the blogs and fashion write ups used to promote Silmo this year.
"We were there to support our distributors but we ended up opening direct accounts with the retailers who do not have a distributor in the region… and we ended up opening a lot more accounts than we were expecting," he added.
Testing Ground
As well as cementing relationships with distributors, Jono Hennessy uses Silmo to develop new collections. "We use Silmo as a bit of a testing ground – I originally showed frames I'd designed in the 80s. This year he showed off his laminated fabric frames and textured metal frames, which "bring new life to vintage fashion shapes," said Mr. Sceats.
"I think textured metal is going to take off – ours are very elaborate – like Alexander McQueen shoes. We're combining metal and acetate but keeping the colours the same… and we're the only ones making metal patterns for specific models of glasses. A jewellery maker took two weeks to hand carve the design for Rancho Deluxe."
Mr. Sceats believes the market for eyewear is splitting; "there are the big brands like Prada and Dior who tell people what to wear, then the smaller designers like us selling creative looks to the independents and helping them differentiate themselves from the chain stores. The middle designers



are disappearing."
Mr. Sceats has noticed an entirely new breed of young designers coming through. "They've turned up in the last two years, with great designs and they love what they're doing – it's fantastic to watch."
These new designers, he said, are specifically retro. "They might come up with very big sizes or thin frames but the look is very much the same, very much based on Moscot retro designs. I think these younger designers are producing this look because they won't deviate from what is cool and accepted. But once they've brought out their first couple of ranges, they'll start to do their own thing," said Mr. Sceats.
"I really admire companies that like Chrome Hearts as well as Porsche and Cartier – they all have their unique look and they've stuck to it," he added.
Optoms at Silmo
For optometrists, Silmo presents an exciting opportunity to see emerging trends that might not make it to Australia.
Steven Payne, an optometrist from Canberra said: "in Australia a lot of manufacturers don't import complete ranges, so by travelling to fairs like Silmo, Mido and Vision East, I can see all the trends and the equipment too.
"While it's too expensive to bring small numbers of frames in on my own, I've found that there are a number of wholesalers who are happy to look at the good brands, to see whether they have potential."
This year at Silmo, Mr. Payne caught up with designers behind the fashion brands he carries and explored new collections as well. "I hadn't seen the Orgreen range so I was able to add that to my collection. Lindberg released two new profiles in their Precious range, in solid gold and diamonds. There is a market for these in Australia, although it's small – my customers feel flattered when we show them the best there is available. And once they put them on they understand the price – in the end these frames are jewellery and fairly well priced at that."
Distributors and Manufacturers
Aaron McColl, the Managing Director at Shaan, goes to Silmo every year as well as Mido and the Chinese Fairs. He said it's essential to be on top of the trends and to meet suppliers.
"With Mido at one end of the year and Silmo at the other, I'm able to keep ahead of all the trends and identify any major brands that I would like to carry," he said.
In terms of meeting Chinese manufacturing suppliers, he said it's important to visit all of the fairs because some companies choose to only exhibit overseas, while others will only exhibit domestically.
"This year at Silmo there were lots of new frame companies coming through – including those from Holland and Germany with very niche European designs. And while it was all retro, there was plenty of carbon fibre being used and lots of colour, in combinations… more solid colours – or colour blocking – in line with the current fashion trends. It was really exciting to see," he said.
Silmo in 2012 takes place from 4 – 7 October.