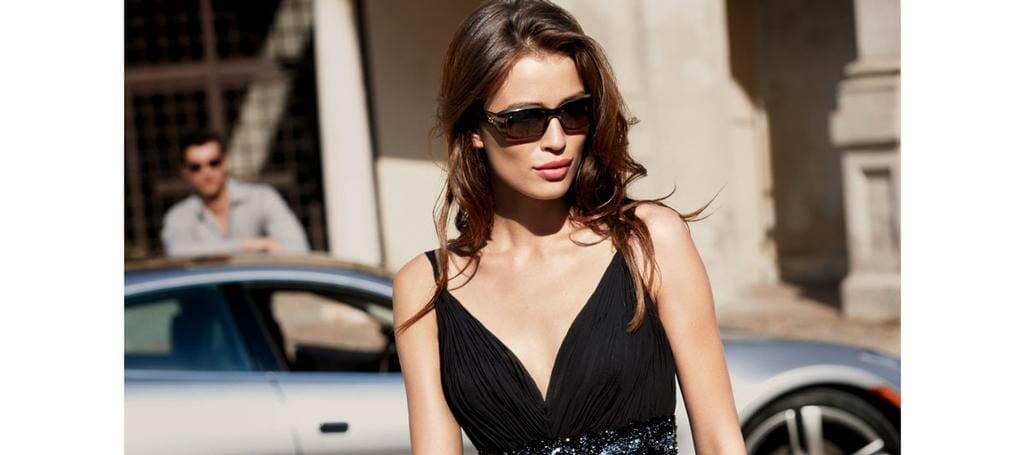 Serengeti lens technology adapts to the changing conditions of every day in no every day way – even the Pope has a penchant for this stylish Italian brand.
Serengeti's most famous fans is rumoured to be Pope Benedict XVI. The Bavarian leader of the Catholic Church, who reportedly displays 'slightly eccentric' behaviour and has an out-there taste for fashion, is often seen in more than just the papal regalia.
According to reports, in Christmas 2006, he fronted crowds in a red, fur-lined hat that was worn by popes in the Middle Ages to keep their heads warm. He also loves to wear red Prada shoes, an adidas baseball cap and Serengeti sunglasses.
While John Paul II also reportedly wore sunglasses, he never wore them in public. It was Benedict who broke the taboo when he was photographed sporting Serengeti Classics on the way to his audience with the Italian head of state, President Carlo Ciampi in 2005.
Serengeti lens technology adapts to the changing conditions of every day in no every day way – even the Pope has a penchant for this stylish Italian brand
Papal preferences aside, there's no doubt that Serengeti eyewear enjoys a high level of respect the world over. The brand was first established in Europe in 1985 has been retailed in Australia and New Zealand ever since.
Serengeti is influenced by trends which are interpreted to suit the brand's classic styling. Shapes, styles and colour ranges have evolved confidently over the years, as has the technology behind the lens, which is something the brand is renowned for.
Focus on Technology
"Serengeti is best known for its lenses for driving," says Fiona Marty, National Marketing Manager. "The brand was conceived by the famous glass and ceramics manufacturer, Corning Incorporated, and as such, came about through a desire to create the very best glass lens. It's a focus we've maintained."
Corning, since its beginnings, has been focussed on science-based innovations, including toughened glass windshields for the automotive market, inexpensive light bulbs, and windows for U.S. manned space vehicles and the glass blank for the primary mirror in the Hubble Space telescope. (The innovations continue: Corning recently rebranded and launched a futuristic YouTube piece 'A Day Made of Glass – Made Possible by Corning' to demonstrate the possibilities of everyday life when surrounded by application enabled glass surfaces.)
Technology Continues
Serengeti uses a patent pending technology, which allows the placement of colour and photochromic dyes in the front of the 0.9mm convex surface of the semi-finished lens, to ensure optical lens colour stability and eliminate fading or discolouration. The brand's spectral control technology manages specific colours within the visual light spectrum to sharpen details.
The polarised film is positioned closer to the front surface of the lens, providing a centre thickness of just 1.44mm – thinner than any other prescription polarised lens on the market that automatically adjusts to changing light conditions.
"Driving on the open road is where we face our greatest visual challenges – changing conditions, low sun, glare, rain and fog – they all play havoc on our ability to see clearly. We develop eyewear that helps people deal with these changing conditions, to allow them to see more clearly and prevent their eyes from becoming fatigued," said Ms. Marty.
Weight is also a consideration in the research, development and design process because that impacts the comfort for the wearer, particularly when people are using sunglasses for driving long distance.
"Our NXT PhD Rx lens, which is made from Trivex material, is up to 19 per cent lighter than other materials and uses a new material tinting and casting process called 'confined tint', this ensures optimal lens colour stability, the best aesthetics and will not fade or discolour over time." said Ms. Marty.
Design a Factor
While technology is a major consideration for Serengeti eyewear, design is in no way overlooked.
"Our customers are mature, often affluent, and typically, they prefer classic styling over high fashion," said Ms. Marty.
"Many spend a lot of time on the road – either for work or pleasure – and so as well as style being high on their list of priorities; they're looking for comfort and lens quality."
Rather than introduce radical new frames every season, Serengeti works with classic eyewear shapes that it can evolve over time.
"Our designs from the past define our styling for the present," said Dani LaGace, Serengeti's Global Product Director. "When it comes to colour, we look to current fashion trends across the board – from handbags and tennis shoes to beads.
"We've just released more great new six base styles and vintage looks with an increased focus on detailing. In the near future we're looking to make our frames even more lightweight, to incorporate more combinations of materials and to include design detailing on the metals."