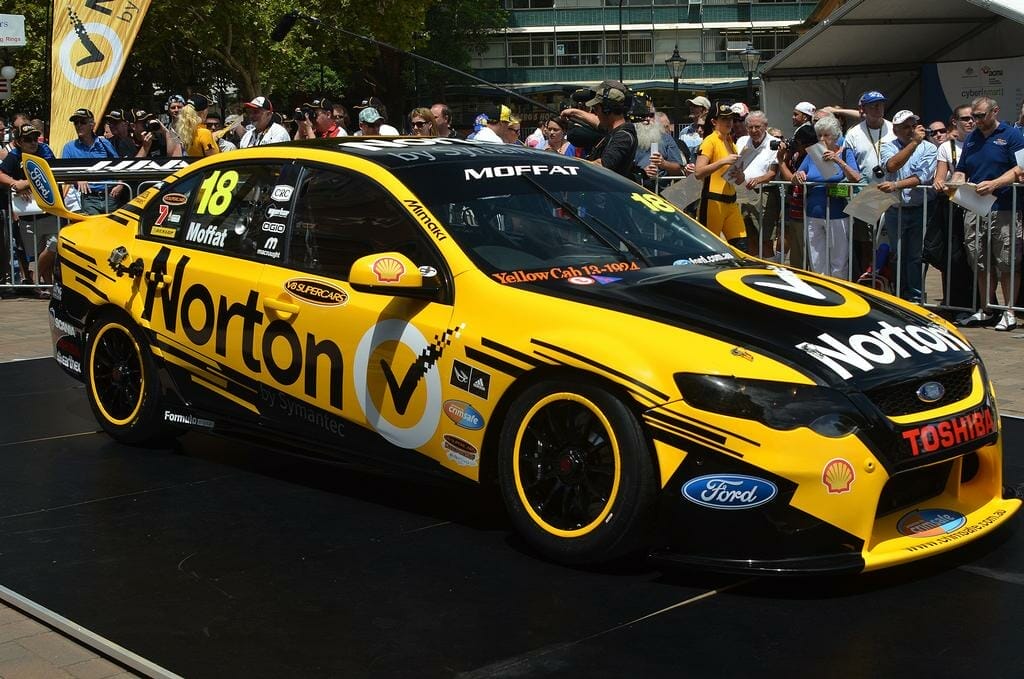 adidas Eyewear is has announced their partnership with legendary V8 Supercar Team, Dick Johnson Racing. Operation since 1980, Australia's oldest operating motor racing team and has won seven Australian Touring Car Championships. Founded by V8 Supercar Hall of Fame member, Dick Johnson (five-time Australian Touring Car Champion and three-time winner of the Bathurst 1000), the team has been one of the most successful, respected and loved racing teams within the V8 Supercar Championship Series. adidas Eyewear will be providing eyewear to all Dick Johnson Racing team members and will sponsor car #18, Team Norton DJR.
adidas Eyewear have been making high performance sports sunglasses since 1992 and have provided eyewear for the world's top athletes, winning gold medals in major events in all sports disciplines around the World. Always at the forefront of technological advances, adidas Eyewear thrive to make the best sport sunglasses in the world. Their high performance sport sunglasses offer patented customised fitting and high-tech filters for perfect fit and vision. In 2012, adidas eyewear will launch the world's first 10-base wrap polarised filter in their legendary evil eye racing sunglasses series.
Polarised filter technology is recommended in driving because of its ability to cut glare and reduce eye fatigue. adidas Eyewear will add to the polarising filter their proprietary Light Stabilising Technology (LSTTM) that harmonises brightness and contrast perception for even better vision. Up until now, polarised lenses were not available on extreme wrap-around sunglasses. Now with their world's first 10-base LSTTM Polarised Technology, adidas sunglasses wrap tightly around the wearer's face, minimise light interference and allow the polarised filter to work at its best whilst retaining the highest optical quality. the built-in LSTTM filter then provides sharper vision in a variety of light conditions resulting in higher performance and less eye fatigue. This new technology will be available to Dick Johnson Racing in order to help them perform to their best.
adidas Eyewear high performance sunglasses will also be retailed at the Dick Johnson Racing Raceshop & Museum and at the Dick Johnson Racing official merchandise kiosks during the V8 Supercar races.
[/vc_column_text][/vc_column]