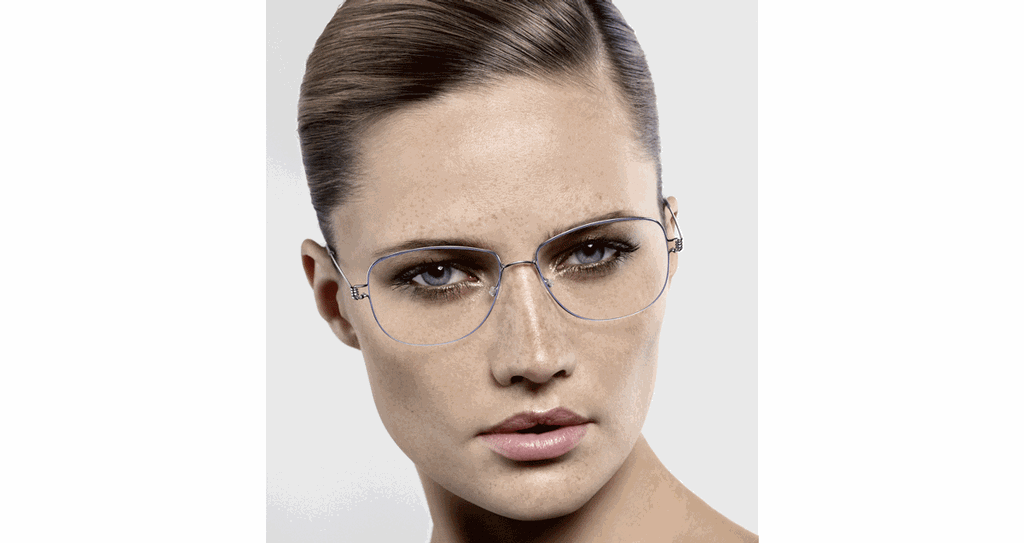 Acetanium, LINDBERG's incredibly successful fashion frame, takes functionality, technology and fashion to new heights with its harmonious and unique combinations of titanium and acetate.
The colour layers on the fronts interact beautifully with the clean look of the titanium temples. The collection has now been enlarged with new shapes and colours to match the fashion trends for 2012, while expressing LINDBERG's consistently no-nonsense aesthetics. The new Acetanium products are inspired by, among other things, the flared outer edges of 1950s eyewear, including the distinctive 'cat eye' style.
One of LINDBERG's strongest competencies is rimless frames. The Spirit frame has almost become a reference frame for the opticians industry as regards rimless concepts. With more than 300 different lens shapes in the Spirit collection, more than 50 different colours and finishes as well as more than 25 different components, it offers countless combination possibilities. LINDBERG's design team has created a new series of elegant titanium plate temples which show how the most advanced processing techniques can be used and challenged. Combining the new temples with a series of new lens shapes sees the creation of new and appealing models.
LINDBERG's all-time bestseller and perhaps its most unique design ever, the award-winning LINDBERG Rim frame, is experiencing a second flush of youth. Its popularity is being revitalised worldwide, and LINDBERG is offering a number of new and exciting models that appeal to the more classic and fashion-conscious spectacle wearer.