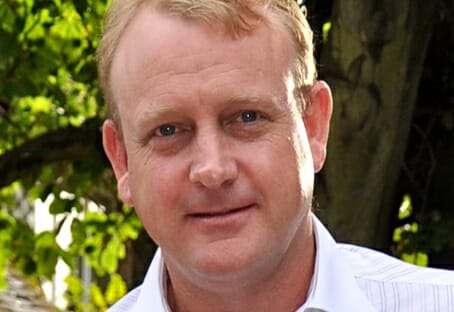 Johnson and Johnson Vision Care (J&J VC) has bolstered its management team with two key appointments.
Simon Cosgrove has been appointed Johnson & Johnson Vision Care Regional Director with responsibility for Sales Force Effectiveness. In this capacity he will lead the development and execution of a strategy to strengthen the team's sales capabilities within the region. Mr. Cosgrove, who has worked with J&J since 1998, was most recently the General Manager of J&J VC for Australia and New Zealand. During his five-year tenure, he helped the company obtain number one branding in all segments and increased contact lens penetration by almost 50 per cent.
The company has also appointed Paul Griebel (pictured) to replace Mr. Cosgrove as General Manager J&J VC Asia Pacific, Australia/New Zealand. Mr. Griebel joined Johnson & Johnson in 1999 as a Territory Manager for Ethicon and subsequently Ethicon Endo-Surgery. In the past, Mr. Griebel has been recognised with awards that have included the Sales Person of the Year and Marketing Person of the Year for J&J Medical Australia / New Zealand. J&J said that in his most recent role as Marketing Director of the Ethicon Endo-Surgery business in UK/Ireland, Mr. Griebel led the Bariatric Business Unit and proved to be a highly effective leader of change by influencing government policy through expert groups, developing education strategy and reorganising the organisation.