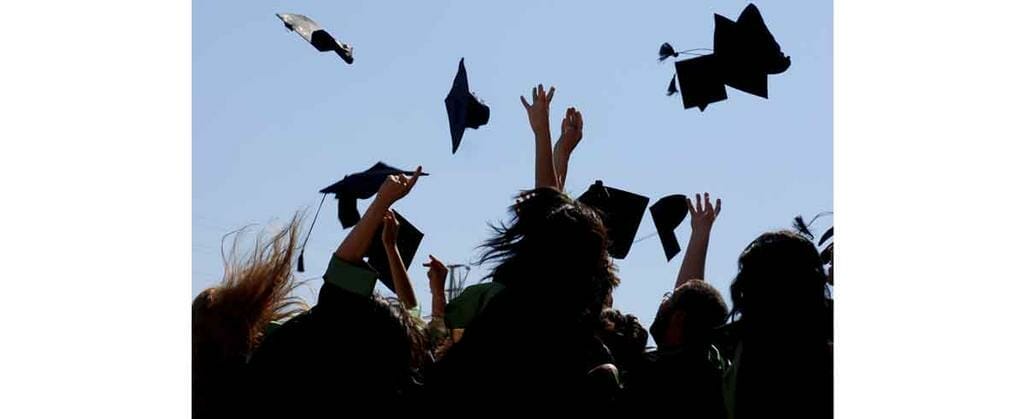 As the Deakin School of Optometry welcomes its inaugural students, and Melbourne University celebrates its first year of the post-graduate Doctor of Optometry course, we look at the next generation of optometrists and how they intend to change the world around them.
Gen Y – those who today are aged between the young teens and early 30s are often 'criticised' for being impatient, out-spoken, disloyal and incapable of commitment. They want it all, and they want it now.
When you talk to young optometrists coming through – those still at university or in their first years of work – you could easily jump to the same conclusion.
They have strong opinions on their chosen profession and the way their profession is perceived. They want to experience multiple aspects of the profession – so they don't want to commit to 20 years in the same job, and they're in a hurry to get out there and get practising. Yet just like the generations that have preceded them, they're passionate about being able to help people and even change lives.
Gen Y – those who today are aged between the young teens and early 30s are often 'criticised' for being impatient, out-spoken, disloyal and incapable
of commitment. They want it all, and they want it now…
It's A Gen Y Thing
As social demographer Hugh McKay claims, today's young adults are turning out just as you'd expect, given the world they've been brought into and the way they've been brought up.
In an enlightening article "What's Right with Gen Y?" McKay describes Gen Y as the offspring of the most divorced generation in our history; who've been "praised to the skies by parents and teachers" so that their sense of self esteem and self respect has become blurred, that has been encouraged in "unbridled self expression", confronted with increasingly complex moral issues well before they're ready to deal with them and forced to cope with a rate of change – social, economic and technological – that is faster than ever before.
It's hardly surprising he says, that Gen Y is tribal, outspoken, impatient to achieve and eager to keep their options open. And, he says, this is good because when combined with a high standard of education and media savvy, these qualities have empowered Gen Y to tackle any issues it cares about – headfirst!
A Focus on Technology
According to optometry school lecturers we spoke to, students now coming through are savvy about information technologies and what those technologies can bring to teaching, learning and modes of practice.
"Students have expectations about what can and should be done in terms of content delivery and how ideas are communicated both in the classroom and among clinics," said Andrew Metha, Associate Professor and Deputy Head of the Department of Optometry and Vision Sciences at the University of Melbourne. "They are quick to grasp opportunities to use the latest equipment and to learn in new and efficient ways.
"Fortunately here at Melbourne, the university has made big investments and a commitment to e-learning, and they are doing quite well in keeping pace with student expectations. A major step in this direction is the AUD$4.8m dollar refurbishment of the Alice Hoy building on the main campus, which consolidates our specialist learning laboratories and expanded preclinical teaching facilities. We have also been able to keep our main campus clinic right up-to-date with the latest imaging, metrology and functional vision testing equipment, and the students appreciate this. I would fully expect to hear loud complaints were this not the case, as these are the tools for modern optometry in Australia and the students are very keen to be right at the forefront."
Maria Markoulli, a full-time researcher with the Brien Holden Vision Institute, says this focus on technology is changing the way optometry is practiced. "I think technologically Gen Y is and will continue to make a big difference to the face of optometry – with more Gen Ys coming through and the way the optometry degree program is changing, we'll have more involvement with health diagnosis and monitoring. Additionally, we now have greater access to equipment at the cutting edge of technology, such as that found at the Centre for Eye Health. This change in focus means that as optometrists, we can take a greater role in health protection and monitoring," she told me.
But it's not just IT that is changing the face of optometry – both in the teaching and in practice.
Shifting Attitudes
According to Sophie Koh, a 'sessional' optometrist and clinical educator at the Australian College of Optometry in Melbourne, the increased proportion of more retail/corporate focused employment opportunities for new graduates may be shifting the attitudes and expectations of students coming through.
"It's up to us as optometry educators to provide a health focus in optometry education. Our direct influence should provide a grounding for students in the most important area, that is, clinical care for patients. This university experience gives students something to measure against if they choose to move into a corporate environment."
As well as teaching clinical care, at Deakin's School of Optometry, Foundation Director Harrison Weisinger has embraced the opportunity to teach his new students essential business skills and practice management. "Sometimes the 'bread and butter' of optometry is ignored in my opinion. Students generally get the refraction, prescribing and dispensing skills but have a major blind spot when it comes to retail standards, purchasing, lease negotiations, customer service skills, staff management, and accounting skills. This is the 'business' of optometry.
"We're not going to let the students think that the business side of optometry is not important because that's a mistake – their employers don't see it that way – there are various parts of the role and clinician is but one of them – optometrists should understand the business they work in – whether it's a hospital or a community health clinic or a large chain or whatever – they need to understand how it works."
Professor Weisinger said he believes the ability to operate a clinic and run a practice is one of the attractions for a new generation of optometrists. "That might be one of the differences with the new generation – perhaps they are drawn to the 'whole package' as opposed to being solely focused on eyes – as an optometrist, you get to be a health practitioner and you can own a full service and retail business as well – that's the neatest thing about optometry – you can do it all."
Now in his final year of study, Jonathan Tay, the Vice President of the University of Melbourne Optometry Students' Society said owning his own practice is something he will consider down the track. "I will definitely keep the door open for the business side of optometry – most dream of owning their own business and working for themselves. However, there is a lot of risk and uncertainty involved so it is a big decision… I believe I am speaking for most of the younger optometrists out there as well."
Multiple Career Options
Isabelle Jalbert, a Senior Lecturer and Deputy Head of the School of Optometry and Vision Science at the University of New South Wales said students today expect to do more with their career than simply work in a practice. "I think a lot of young optometrists just want to gain experience in various types of practice. The introduction of rural placements in our course is changing the traditional desire to stay local and young optometrists are realizing that working in regional Australia provides a great opportunity to practice a broader type of optometry than they can sometimes practice in the larger cities."
The introduction of therapeutics prescribing is also changing their ambitions and ensuring young optometrists are better equipped to deal with health management.
While many students start their careers within the ever-expanding corporate network, for optometrists like Sahar Pearson, the future doesn't necessarily begin and end there.
"I need to be challenged so my next step will be to have my own practice," she told me. "But unless I have multiple practices I think I'd get bored after five or six years. I think this is quite typical of my age – you need to find a challenge otherwise things get very boring."
Eventually, Ms. Pearson would like to be involved with teaching or even the politics of optometry.
Others optometrists I spoke to expressed strong interest in a career that combines research with clinical practice.
Maria Markoulli finished her optometry degree in 2003 and started working in clinical practice full time at the end of that year. Now 30, she is a permanent full-time researcher with the Brien Holden Vision Institute, with sidelines in clinical practice and student supervision.
"Lots of people think that when you study optometry you are limited to clinical practice but there are plenty of opportunities to work in different areas – it comes down to what you make of it," she told mivision.
When I was in high school, I was science driven and I knew I wanted to do something health-related. I enjoyed talking with people and so I wanted to do something that enabled me to talk, to educate and explain concepts – something where I could make a positive difference to people in my own small way. After becoming myopic in my mid-teens and experiencing how good it was to wear contact lenses, I decided
to study optometry."
Having worked part-time with HCF Eyecare during her undergraduate studies then another year and half full-time as a graduate, Maria knew she needed to "mix it up". She also felt that she "didn't have the business brain" required to successfully operate her own practice.
"I wanted to go into research and a job came up here (at the BHVI) as a clinical optometrist in the contact lens research area. I took it up, but I maintained clinical practice as an optometrist in the weekend – I believe it's important to keep up your clinical practice, no matter what else you do in optometry."
For Joanna Rohrlach, a final year student at the University of Melbourne's School of Optometry and Vision Sciences, the opportunity to 'do it all' is definitely something she aspires to. "I think my ambitions will definitely change as I become more experienced, and even change dramatically throughout my final, formative year! Presently, I am simply aiming to become a proficient clinical optometrist and further dreams of owning my own practice, becoming involved on Optometric Boards or venturing into research may become more of a reality when I feel more comfortable with my abilities." Having grown up in country Victoria, Ms. Rohrlach said, "I see myself eventually returning to a regional area which would be ideal for raising a family and working in a more committed, long-term and possibly part-time capacity."
Fellow final year student, Jonathan Tay also plans to be involved in more than one area of optometry at a time. "It's such a diverse profession and there is so much opportunity to explore – so why not seize the chance?" he asked.
Confronting Issues
All of the students mivision spoke with were immensely proud and passionate about their ability to help people in the community – yet they were all concerned about the lack of recognition their profession receives.
Ms. Pearson who studied molecular biology at University of Toronto then went on to complete optometry at the University of New South Wales, said when she graduated she found herself wondering whether she'd made the right decision. "I wondered whether I should have done medicine instead of optometry," she said. "There's not enough glamour attached to optometry in Australia – optometrists are not looked on as eye doctors but as opticians. After five years of education the public believe we only prescribe glasses.
"It's a perception and I think there should be a proper, serious move to educate patients so that they understand that we are not just dispensers –that we can do anything to do with sight. Until
we change the perception, it's going to be hard to attract new people to the profession."
Joanna Liang, a fourth year student at the University of New South Wales is also aware of the lack of recognition optometrists receive.
"If patients have a better understanding of what we do, we'll be able to provide the community with more comprehensive health management, but it's going to take a long time."
She said she plans to work in third world countries where she can make a very real difference to people's standard of living. "I'd like to be able to make a big difference in the world, especially for people in developing nations like Africa and Nepal and the rural areas of Australia – where there is such a high incidence of refractive error. I'd like to do some work with Indigenous Australians."
Another student, who preferred not to be named, said she intends to focus her voluntary work on remote Australia. "At some stage in the future I'd like to volunteer as an optometrist in Aboriginal Australia. There's a vast health divide between the number of optometrists who work in cities, rural areas and Aboriginal communities in Australia where there is not much eye care. If I'm in a profession when I can make a difference then that will be both professionally and personally satisfying."
Volunteer work is also on Jonathan Tay's 'Top 10 list of things to do.'
"It has always been in my heart to one day do a volunteer or mission trip… Although I haven't thought through the specifics, one organisation that comes to mind is the International Centre for Eyecare Education (ICEE) in Australia. They do some fantastic work in rural Australia and I can see myself being a part of that."
Attitudes Remain the Same
In terms of ethics, and why the students choose to study optometry in the first place, Ms. Koh says the attitudes and ambitions of Gen Y are much the same as the generations that have gone before. "They want to work in healthcare, they want to help people – but this new generation of optometrists will be confronted with ever increasing pressures of a more retail-driven work environment. They need to figure out how to juggle corporate pressures with providing best clinical care."
Associate Professor Andrew Metha agrees. "It seems to me that the sort of people who are attracted to studying optometry now might well be a bit different to the 'mob' of self-absorbed Gen Ys often described by the media… Optometrists, like other primary care health professionals, are a pretty select group of the population… the sort of people attracted to this profession are those with empathy and a desire to make useful contributions in helping others, and who want to make interesting lives for themselves while meeting new people who need help in a variety of scenarios and providing good care. I think there has been a perennial and reasonable expectation that, if optometrists can achieve a career based on good service to people, then job satisfaction including life-balance and fiscal reward will follow.
"It remains to be proven, but from what I have seen of our first year cohort of post-graduate Doctor of Optometry students so far (they began their four-year OD course in 2011), these are really an engaged and switched on bunch who are well aware of the commitment they face and the responsibilities and range of rewards to follow. More self-selection perhaps, but 'in a hurry' or 'retail focused' does not gel with my observations. I expect interesting things from this cohort."
The Future
Assoc. Professor Metha said that while there will always be some who choose a more sedate optometry profession, most young graduates are enthusiastic, ambitious, and eager to explore what their profession can offer.
"I don't see that the 'increasing strength of corporate optometry' or the march of generations has done much to alter that basic desire profile. It would be sad to think that options for optometry graduates might be limited by changes in the corporate structure of the profession, but I have faith that the enthusiasm of young graduates to do good for themselves and society will push through any imposed limitations, and that optometry will remain a vital and interesting profession that is not scared to venture into new territories as required, well into the future," he said.
"There are many retail and corporate influences that are very appealing to students," said Ms. Rohrlach. "Some of us hope to work within independent practices; but there is less of a mentality for practice ownership, however this may come after a few years of experience in the profession. With the changing retail sector and increasing number of Optometry schools, optometry may look very different in a few years. It is up to us, as next generation optometrists, to become aware of and be involved in the boards and organisations that govern Optometric practice in Australia and ensure our profession continually embraces new perspectives and initiatives that ensure the value of our services are retained within the community well into the future."
Women in Optometry
In most universities around Australia the ratio of female to male students is roughly 60:40.
According to the lecturers, students and young optometrists I spoke to, this is not a new phenomenon. Isabelle Jalbert, a senior Lecturer and Deputy Head of the School of Optometry and Vision Science at the University of New South Wales, said she has seen the gender shift occur over 10–20 years. "Even 20 years ago when I was at school in Canada there were more women than men studying optometry, even though a majority of practising optometrists were still largely male – the shift was happening. For communities it's a good thing; it creates more choice and good role modelling."
Women choose optometry because it is a 'clean' form of medicine, provides an opportunity to make a difference to people's lives, has regular hours and can be flexible for those women who wish to take time out for maternity leave and to raise a family.
While traditionally women have chosen to practice in areas where there is a school of optometry, the new emphasis on gaining regional experience is having an impact – having seen the broad scope of practice in these areas, more women are now open to making the move.
Nicole Carnt, an optometrist and PHD candidate at the Brien Holden Vision Institute and School of Optometry and Vision Science UNSW, sees a strong future for women in the industry, as long as there is some flexibility.
At 45, she has just packed up her house, her husband and two children and is heading to the United Kingdom where she has been appointed an NHMRC Early Researcher Fellowship CJ Martin at Moorefields College.
"I think with more women going in to optometry, employers might need to be a bit more flexible in terms of managing women with families, and getting back into the workforce," said Ms. Carnt. "I would like to see a network of women in optometry supporting each other – such a network might provide support for women moving back into the workforce from childcare. I've seen it work very well when visiting practices – two women with children working together – covering for each other. Locum opportunities provide some assistance but the profession may need to move a bit to support this."
Reference
www.smh.com.au/lifestyle/life/whats-right-with-gen-y-20100820-138y1.html