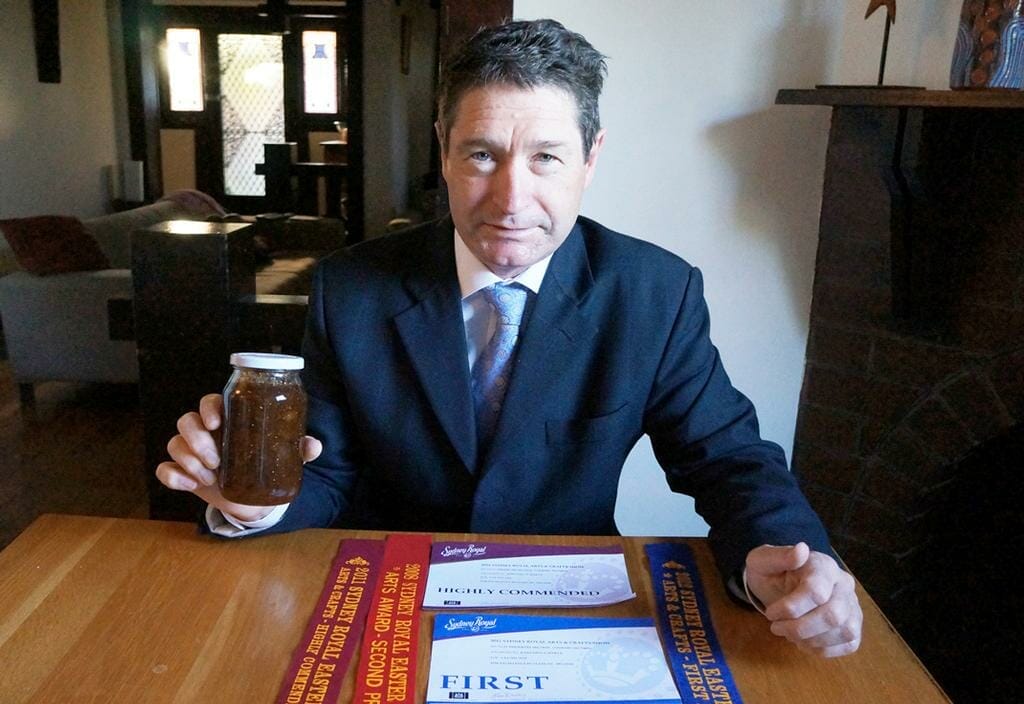 How does an optometrist win first prize for his fig jam at the Sydney Royal Easter Show?
Twenty-five years ago John Della Marta was visiting his girlfriend's parents at their farm in Parkes, rural central west of NSW.
A jar of fig jam was placed on the breakfast table to spread on toast.
"It was delicious… but by day three of my visit, the jar was empty," said Mr. Della Marta.
It is a bit of a quirky thing to do, but I figure if I want to keep eating the jam, I will just have to keep making it myself
"After politely asking if there was another jar, I was told by my future mother-in-law that, 'there was only one batch this year (three jars). The birds got to the figs before they ripened and that was the last jar'."
Disheartened that he would never have fig jam as good as that again, Mr. Della Marta asked for the recipe and started making it himself.
"After 15 years of getting it not quite right, I started entering my fig jam, 'Dellalicious', into the Sydney Royal Easter Show to test my wares up against the best.
"This year I was awarded First Prize. That elusive Blue Ribbon finally achieved.
"It is a bit of a quirky thing to do, but I figure if I want to keep eating the jam, I will just have to keep making it myself."