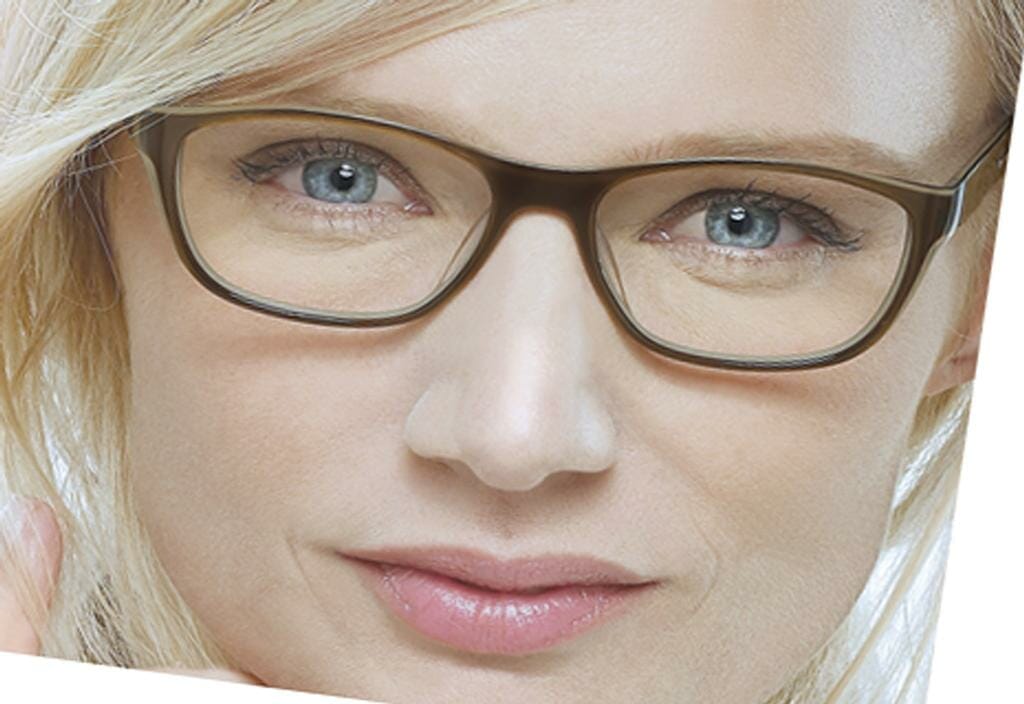 Long icy winters have had a massive influence on industry in the towns of Clairvaux-le-Lacs, Morbier and Morez in the mountainous Jura region of western France.
Historically a farming region, in the winter, when the cows were brought inside to be hand fed, farmers had time to find other work. Many in the Swiss region of Jura turned to clock-making, while in France they made eyewear. As a result, France is now the heart of the eyewear industry and home to the Morel factory, which is run by the fourth generation of the Morel family.
The Morel eyewearcompany was founded in Jura's resort village of Les Rousses, just a few kilometres from the town of Morez where pince-nez were invented. In the late 18th century, Pierre-Hyacinthe Cazeauz, who made nails and tacks in his factory, came up with the idea of twisting wire – his raw material – into frames for glasses. His idea was a hit and burgeoned into a viable business. Pretty soon more hands were required, so local farm workers were taken on in the off-season to fill orders.
When a young man by the name of Jules Morel observed his cousin Lucien Perrad's workshop assembling pince-nez parts, he determined not to spend the long months of winter woodworking with his father. Instead, he decided to build a future making glasses. From that point, as they say in the classics, the rest is history.
Francis Morel is a fourth generation optician, who runs the company along with his optician trained siblings,Jerome and Amelie.
Free Range Designers
With 180 employees, a team in America and distributors around the world (including Eyes Right Optical in Australia and CMI Optical in New Zealand), today Morel is one of the world's most highly regarded names in eyewear and has been recognised with many prestigious SILMO awards for its innovative qualities.
Francis said that almost every aspect of the design and production takes place within the Morel factory.
"We have six designers who come from a range of design backgrounds, none of them began their professional lives as eyewear designers – they went to design school and then they designed houses and furniture and so on," said Francis. "Then they came to work with us and learned to design eyeglasses."
He said their diverse backgrounds give them a unique approach to eyewear design. "Our designers are given free reign to come up with concepts for new collections and they find inspiration in so many things – they take photos of the corners of buildings, nuts and bolts sticking out of walls, flowers, leaves, animals, fish and trees," said Francis.
"We have picture boards full of photos of all these things – the designers use them when they're looking for lines and curves that are interesting – the architectural side of things, or the beauty of the natural world.
"They come up with their concepts for new temples or the bridge, or front, then we give them to our prototypist who hand-makes the model. They work together to refine the design so that it works in every way – these guys hand make the prototypes from scratch with files and bits of wood, plastic and metal – it's a stunning art.
"Ninety per cent of our product is made in our factory and because we're in the Jura region, there is always someone down the road who can make the parts that we are not equipped to make. For instance, we don't have the equipment to make wooden temples, so we asked the Swiss clock maker down the road – he was happy to accept the challenge and now this is an ongoing arrangement," said Francis.
The designers are responsible for developing the packaging and the point-of-sale to support products in store said Francis. This ensures the creative concept is consistent all the way through – from original idea, production to marketing.
The Frames
To demonstrate the diversity of his designers' inspiration, Francis Morel points to the latest collections within the fashion forward Nomad brand. The men's frames were influenced by the romance of Cuba while the women's frames were inspired by the sophisticated Norwegian city of Oslo.
The Nomad Oslo collection consists of six models – three metal and three acetate created in layers of material to add volume and depth. The two layer acetate frames, (one solid, the other transparent) come in natural colours while the metal frames are produced in matching tones. The men's collection 'Cuba' comprises three acetate, three rimmed and two semi-rimmed frames, all in sultry dark colours contrasted with metal edging.
While Nomad, is all about fashion, Francis said the Lightec 'Alpha' range is more focussed on developing technical excellence. The Lightec Alpha men's styles combine stainless steel with rubber while the women's frames offer a choice in TR90 rimmed fronts with metal temples, as well as rimmed and semi rimmed fronts made from sheet metal. A choice of finishes include intense colours with "glass like transparency" and a sanded finish. Each frame in the Lightec range features an innovative, patented screwless hinge that provides flex and comfort.
In the near future, Francis Morel said his designers are moving away from square shapes towards smoother curves. "Our designers went to the Geneva Car Show to inspire our new OGA range. The result is slightly ellipsoid shapes – the sharp corners aren't there – it's not a round eye but it's a softer frame shape," he said.
Cars, architecture, nature: with the entire world from which to draw inspiration, it seems there will be no end to the innovations that come from this creatively focused multi-generational French family company.
Morel is distributed by Eyes RightOptical in Australia (AUS) 1800 637 654 and CMI Optical in New Zealand (NZ) 0800 622 678.