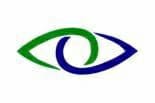 Comment from Australia and New Zealand
Every year I am lucky enough to be invited to work with my Tasmanian colleague Geoff Squibb and his members at Agfest, the state's biggest community event. It is a three day field exhibition of farming and rural-related things, but draws people from all over the state.
The Association runs an eye screening program at Agfest, promoting eye care and optometry generally.
What never ceases to amaze me is the number of people we see who have never had an eye examination of any sort and are at an age where vision is becoming an issue, let alone eye health.
One third of respondents reported practising in an independent optometry-owned practice. Twenty-three per cent work in a corporate-owned practice
We saw 500 people over the three days. One gentleman in particular who came in struggled to read 6/24 monocularly or binocularly and was astonished when we told him that on the basis of that test, he shouldn't be driving. He was in his 70s and had never had an eye test. He certainly wasn't the only one like this.
We all know of stories like this, but it serves to highlight a potentially significant gap in the market that so far we've failed to reach.
The challenge for each of us is to try and work out how we get to these untapped groups – any ideas would be gratefully received!
And on another topic, Super Sunday is proving to be very popular with members – we're over the 350 registrants mark and one of the workshops is already full. If you're intending to register, I'd encourage you to do so ASAP to make sure you don't miss out. Visit www.oaansw.com.au for details.
OAA Qld/NT
Cristy Ross
After months of discussion, the OAA Queensland/Northern Territory (Qld/NT) Board of Directors is pleased to present the Division's 2012/2013 strategic plan and top ten priorities. The Division's major focus for the year will be on appropriate optometrist remuneration, therapeutics, member services and communication, marketing, optometry student and new graduate engagement and OAA office operations.
Strategy and Risk Taking
OAA Qld/NT Board Directors, together with Association staff members, took part in a one-day strategy and risk training course, hosted by the Australian Institute of Company Directors (AICD) on Sunday 12 February. The one-day course included two parts; (1) Introduction to the strategic role of the Director and (2) Risk: Issues for Directors.
The first component provided attendees with an improved understanding of the role of the Board in setting strategy, formulating a strategic plan, monitoring performance, strategic risk and recognising key strategic planning frameworks. The second component encouraged thought and discussion on assessing and managing risk, personal risks for Directors, determining our risk appetite and developing risk avoidance, reduction and transfer skills.
After a solid day of training, all in attendance walked away with an improved understanding of organisational strategy and risk, giving them new skills, which assisted in the drafting of the 2012/2013 strategic direction of the Association.
The Division's Top 10 Priorities are:
1. Appropriate optometrist remuneration – investigating examples within and outside our profession of gap billing vs bulk billing and holding peer discussion events;
2. Therapeutics – increasing prescribing confidence through establishing a mentor network, regular cases in SEE and therapeutic CPD events;
3. Therapeutics – supporting optometrists in achieving their Graduate Certificate and clinical placements;
4. Marketing our profession to GPs and Pharmacists through meetings with their associations to develop awareness plans and referral tools, and marketing the 'Eye Care? We Care!' message to the community;
5. Developing innovative education delivery for AVC and NQV 2013;
6. Member services – regular branch meetings throughout QLD and NT, and engaging new graduate optometrists with specific CPD events;
7. Communication – the development of an OAA Facebook page and expansion of SEE newsletter to include clinical cases;
8. Member services – increase our event offering and inspire collegiality through awards and our Night of Nights dinner;
9. Increase referrals to QUT for specialist diagnostic services, and assist with student rural clinical placements;
10. Ensure a healthy operations position for the OAA QLD/NT Division for delivery of these goals and services.
The strategic plan identifies our vision, mission and values, themes, strategies and goals and defines the strategic direction of the OAA Qld/NT Division. The 2012/2013 Strategic Plan and Top Ten Priorities list are available online now. For more information please contact me on (AUS) 07 3839 4411 or via email at cristy@optomsqld.com
Last Chance to Register for MHS
The Multidisciplinary Health Symposium (MHS), co-hosted by the OAA QLD/NT Division and the Pharmaceutical Society of Australia's Queensland Branch will be held at Royal Pines Resort on the Gold Coast from 14-15 July.
Pharmacists, optometrists, occupational therapists, social workers and dieticians are all encouraged to attend with speakers from all professions discussing a team approach to patient care. Lectures and panel discussions will feature in a dual stream approach with presentations from all participating professions.
Last chance to register, contact us on (AUS) 07 3839 4411, via email jessica@optomsqld.com or visit www.optometrists.asn.au/queensland
OAA Tas
Geoff Squibb
Tasmanian president Karen Garner was pleased to announce recently that Alcon would be the new gold sponsor for this year's Tasmania's Lifestyle Congress to be held in Hobart from 24-26 August. Ms. Garner said Alcon has been a regular silver sponsor for many years and the move to upgrade to the sole gold level is an indication of the growing reputation of TLC. This year's "Vision in Action" program will provide up to 40 CPD points, including the required 20 therapeutic points.
Optometrist Michael Knipe explaining results of screening to Agfest patron
Alcon will be joined by 20 optical industry exhibitors in the expanded Expo Hall at the Old Woolstore, TLC's venue since 2005. European Eyewear will again sponsor the Australian Low Vision Seminar on the Saturday morning and Coopervision the congress dinner, this year to be held at the award winning Peppermint Bay.
The keynote speaker at the Low Vision seminar will be Prof. Robert Greer, Chief of Low Vision Services, Berkeley School of Optometry, Berkeley California. Other speakers include, Daryl Guest, Dr. Nitin Verma, Graham Sheil, Dr. Abi Tenen,
Joe Tanner, Dr. Jacqueline Beltz, Ken Thomas, Sophie Koh, Tim Powell, Michael Knipe. A number of case studies will be presented. Details and the registration form are available for down loading from the Association's website: www.optometristsasn.au/tasmania
Agfest Site Awarded
The Tasmanian Division once again staged a very successful Eye Health and Safety Promotion featuring free vision screening at Agfest, Tasmania's largest public event in May. This year for the first time the site was judged the best safety display. Over three days, just over 500 people presented for the vision screening which included a retinal photo. Survey forms, which sought details of eye tests and visits to optometrists as well as the results of the screenings are currently being analysed and it will be interesting to see if this promotion, along with the accompanying media campaign, is increasing public awareness of the need for regular eye tests. The Agfest Eye Centre relies on the support of optometrists and their staff. This year 15 volunteers were involved, along with NSW CEO Andrew McKinnon, Glaucoma Australia's Geoff Pollard and Louis Eppel from Optimed.
Equipment Gift for East Timor Eye Program
Last year the Tasmanian division undertook a fund raising campaign to purchase equipment to support the East Timor Eye program. We're pleased to say that sixty four dozen bottles of 'Vino for Vision' were sold and the proceeds were used to purchase much needed tonometers to support the East Timor Eye Program.
OAA WA
Tony Martella
The West Australian Division has established its second spectacle recycling laboratory, this time in partnership with Acacia Prison. All donated spectacles from members and the public can now be sent to the prison where they can be recycled to the greatest extent possible. In most cases, that means lenses will be removed and the frames will be cleaned and made operational, ready for new lenses to be fitted.
The laboratory currently employs two inmates with the potential for more if necessary. One of these men was involved in our original spectacle recycling program when he was at the Casuarina Prison. Since transferring to Acacia, he introduced the concept for the recycling program and has been a principal driver in getting it in place with Acacia. At Casuarina, the lab predominantly uses new frames and grinds and fits new lenses. These spectacles are used exclusively for the Equal Health Program for India. Approx 8,000 pairs are made each year through this lab to support Equal Health. While at the moment Acacia does not have this lens fitting and grinding capability, it's something we hope to introduce in the future if the demand continues to grow and the skills base of the inmates can support it. Early indications are already promising by the Dept of Corrections to make this program successful and point towards a program that can be sustained well into the future as well as help in the repatriation of those involved.
Regional Meeting
On Tuesday 22 May, OAAWA hosted our major regional meeting for the year at Bunbury, two hours south of Perth. Ophthalmologist Dr. Neil Sinclair was the main speaker of the event, which was supported by Novartis and attended by a host of optoms from the region. It was pleasing to see two recent graduates come along for their very first time. Dr. Sinclair trained in ocular plastics and paediatric ophthalmology in the United Kingdom and works in WA with South West Surgeons. He also consults weekly at Princess Margaret Hospital in Perth. He addressed the audience on treatment for wet age related macular degeneration, and diseases including diabetic macular oedema and retinal vein occlusion.
WAVE Program Now Out
WAVE is now just around the corner and I'm pleased to say our program has been completed and is now out. Once again, we've lined up a dynamic group of speakers for WAVE, providing you with opportunities to collect up to 42 CPD points, including therapeutic and face to face points. This year, assessment will be easy and immediate with a Keepad that enables you to answer assessment questions at the time of each presentation.
Program highlights include a workshop to arm you with all the knowledge you need to harness social media: 'Optometry 2.0 – Facebook Twitter and Your Practice' will be presented by optometrist Andrew Hogan from Tasmania. Additionally, Associate Professor Beata Bajorek, will present a variety of different therapeutic related topics including workshops on 'Spot the difference – do you know how to select an appropriate medication for your patient'; 'The top ten: medication 'hit list' and common ocular side effects'; and 'Infection control: how many optometrists does it take to prevent infection?' A/ Prof. Beata Bajorek has an extraordinary professional background. She is a registered clinical pharmacist, the inaugural academic at the Royal North Shore Hospital, and works in academia at UTS Sydney, while also teaching part of the therapeutics course at the University of New South Wales. She has also practiced and lectured extensively in the United States.
Of course there is no better way to top a great day of presentations than with a few hours networking and socialising with colleagues. So we invite all delegates, and their partners, to attend our Perth Scientific Saturday Evening Cocktail Party, which will be held at the Exhibition Centre, overlooking the picturesque Swan River. The cocktail party will take place immediately upon conclusion of the last lecture on Saturday 11 August.
WAVE takes place at the Perth Convention and Exhibition Centre on the weekend of 11 -12 August. Register early to be assured of a place. Visit www.optometrists.asn.au/wave
OAA Vic
Terri Smith
I really want to say a big THANK YOU to the 60 per cent of Victorian Division members who took the time to complete our recent online member survey. We are delighted with the level of response, which means we can be pretty confident about the data and information that we have collected. The survey results have given us tonnes of useful information to plan our member activities and services. We're particularly pleased to hear that 70 per cent of our respondents have had contact with the Association over the last 12 months, by phone, email or other means, and more than half attended an Association activity or conference.
Not unexpectedly, professional indemnity insurance rates high on the services that our members appreciate. But members also rated CPD highly, with activities ranging from large conferences to smaller sessions and information nights, as well as the professional services and support available through our office. The most common queries that members had relate to CPD, insurance, national registration requirements, legislative requirements, and Medicare.
The survey helped us understand more about who our members are, where you are working and what matters to you. A little more than half of members responding to the survey were women, reflecting the gender breakdown of the profession. Respondents came from a wide range of age groups – reflecting the make up of our membership. The majority work in a metropolitan setting (77 per cent of respondents, 16 per cent in a regional centre and 8 per cent in a small rural town).
Most Victorian members completed their optometry studies in Victoria (84 per cent). Interestingly, one third of respondents reported having a practice specialisation or interest, with 42 per cent nominating the treatment and management of ocular disease, and 43 per cent contact lenses.
We were very interested to find out more about how and where our members work. One third of respondents reported practising in an independent optometry-owned practice. Twenty-three per cent work in a corporate-owned practice, with others working for the ACO (6 per cent), in non-optometry practices, or in research or academia (4 per cent). Over half of members (52 per cent) said they practice as an owner or are self-employed.
Most commonly, respondents reported working 35-40 hours per week (39 per cent), but it was interesting to note the relatively high number of members working part time (30 per cent of respondents), due to family commitments, other personal or business interests, or volunteer work.
Among the issues of most importance to our members were Medicare remuneration, the promotion of the role of optometry in primary care, relationships with other health professionals, and workforce issues. Importantly as well as the data, there were loads of comments, which really help us understand what matters to you.
We will be carefully reviewing the information from the survey over coming months and will make sure we use it to provide services, advocacy and policy that reflects the needs and makeup of our organisation and its members.
We want to ensure the Association meets members' needs. If there is anything you want to tell us about, please phone us on (AUS) 03 9652 9100 or email office@vicoptom.asn.au. We always enjoy hearing from members.
SRC Delegates Soak up CPD and Exhibits
The organisers of Southern Regional Congress (SRC) 2012 said both exhibitors and delegates reported high levels of satisfaction.
"We had over 1,100 delegates, a little down from last year, but we're really happy with that," said Terri Smith, Chief Executive Officer of the Optometrists Association Victoria, of the Melbourne conference.
"People came from around Australia – 60 per cent from Victoria, about 20 per cent from New South Wales, 50 people from New Zealand plus delegates from Darwin, Perth – from everywhere."
Last year, eye care conferences attracted unusually high attendance rates, due to compulsory CPD points required for registration, so this year it has not been surprising to see numbers taper off a little.
BROAD Exhibitor MIX
There was a broad mix of 250 exhibitors on site, including frame distributors, lens companies, technology suppliers, not-for-profits and mivision.
"My sense is that the exhibitors were very happy. There was a great, positive atmosphere in the exhibitor hall and delegates had more time this year to spend viewing the exhibits and talking to suppliers," said Ms. Smith.
She said this was due to providing delegates with more options to gain CPD points and longer breaks between sessions. "We emphasised that with a total of 60 points available over the three day congress, delegates didn't need to rush to attend every educational session – they could pick and choose presentations and workshops to attend, and then have time to spend in the halls," she said.
She said this year most delegates used the keypads at the end of each educational session to answer assessment questions and in doing so gain more CPD points. Additionally, many delegates embraced the new SRC app and live Twitter feeds. "We introduced some exciting technology for those interested and we were pleased to see that 700 delegates accessed the app." Ms. Smith added that to cater to all delegates, electronic congress information will always be supported with hard copy programs and information packs.
SpeakerS Very Popular
A strong contingent of speakers from Australia and from overseas, presented the latest in eye care to eager audiences across the three day congress. Highlights included presentations by Prof. Nathan Efron, Richard Lindsay and Jessica Chi on ocular surface health and contact lens care, a session on diabetes and the eyes by Prof. Richard MacIsaac and one on the role optometrists can play in supporting smokers to quit by Rebecca Riley. American eye care professionals Jill Autry OD and Mark Dunbar OD separately presented seminars and worked together to deliver a breakfast session: 'Beware the Unilateral Red Eye' which was attended by an impressive 600 delegates.
As did Michelle Ho, Margaret Lam, Mark Hinds and the colourful Alan Saks, who delivered a very insightful and entertaining breakfast seminar on the first morning for Johnson & Johnson on 'Optometrists are from Venus, Patients are from Mars', to a packed house. Legally blind visual artist, Erica Tandori presented her insights to delegates and exhibited her artworks in the exhibition hall.
Transitions Gala Dinner
Once again Transitions hosted the Congress gala dinner, this year in a banquet room festooned with kites and with images of nature projected against the walls, referencing the company's latest television commercial. Guests were entertained by the extraordinary duo Soul Mystique whose dance and quick change act has mesmerised audiences around the world and last year earned them recognition as Entertainer of the Year Finalist at the Australian Event Awards.
During the evening, Bob Lees, Chairman of Optometry Giving Sight, presented the 2012 OGS Chairman's Awards to John Nicola, Managing Director of Optique Line who recently completed an extraordinary ultra-marathon event running 248kms across the Sahara Desert, in the process raising over AUD$21,000 for the charity. Additionally, he presented the Eyre Eye Centre in South Australia with the Practice of the Year Award in recognition of funds raised through practice giving programs. Dancing continued late, late, late into the night.
In 2013 SRC will run from 1-3 June.