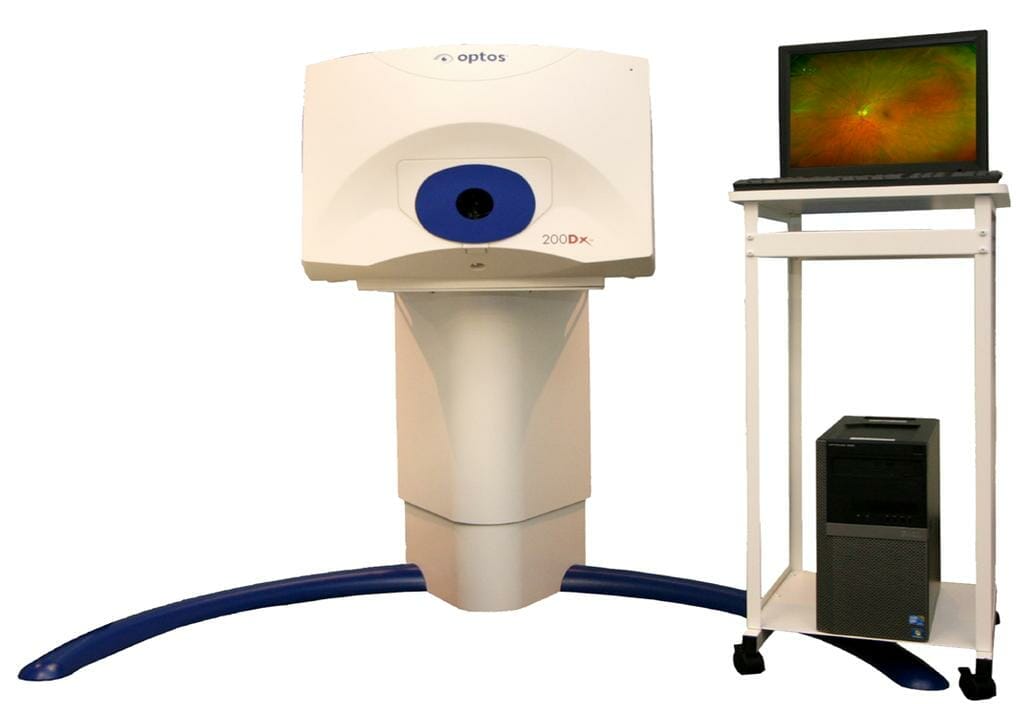 The 200Dx is Optos' flagship ultra-widefield (UWF) retinal imaging device for optometrists.
It provides high resolution digital images of approx. 82 per cent of the retina. This provides optometrists with enhanced clinical information which facilitates the early detection, management and treatment of disorders and diseases evidenced in the retina such as retinal detachments and tears, glaucoma, diabetic retinopathy and AMD.
UWF imaging can also indicate evidence of systemic diseases such as hypertension and certain cancers.
Images can be taken in under a second, through 2mm pupils and most cataracts, making the device extremely patient-friendly, fast to operate and suitable for the majority of patients including children and the elderly. Images are displayed immediately and stored electronically for future comparison.
Optos states that various clinical studies have shown that UWF imaging helps detect more pathology than traditional techniques alone.
For more information phone (AUS) 08 8443 4533