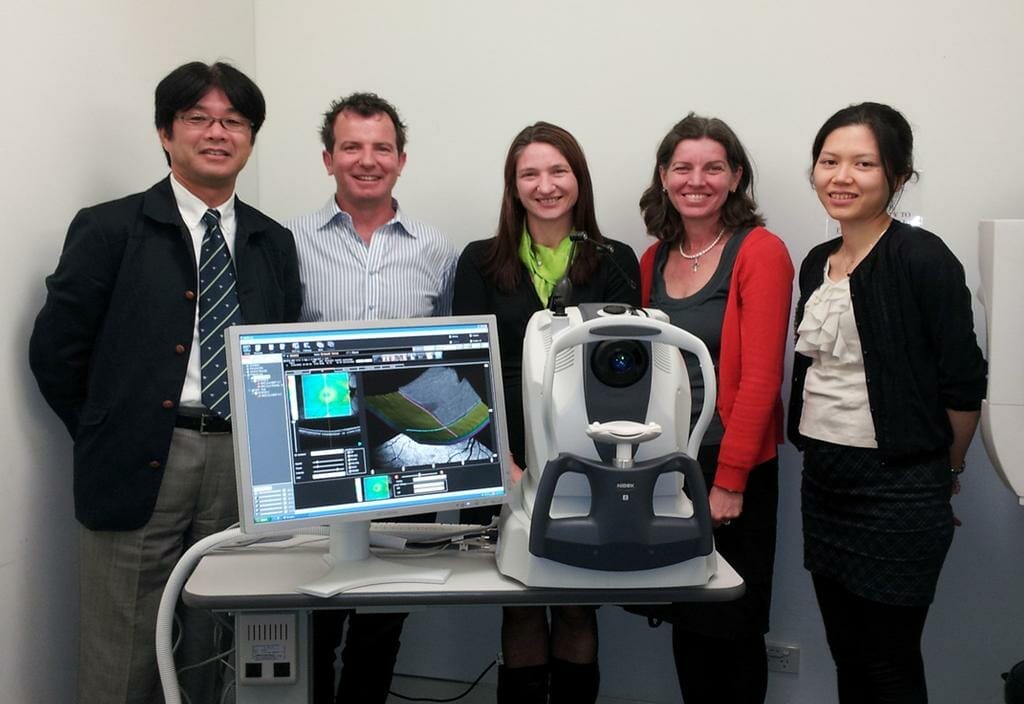 Designs for Vision, in conjunction with Nidek has loaned an RS-3000 Optical Coherence Tomography (OCT) Retina Scan to the University of New South Wales School of Vision Science.
The RS-3000 is the only OCT unit that can perform a 9mm x 9mm wide area map that enables analysis of the status of the Nerve Fibre Layer (NFL), Ganglion Cell Layer (GCL) and Inner Plexiform Layer (IPL) in and around the macula, around the optic disc, and even in the peripheral area. To purchase the unit would cost the University around AUD$90,000.
"Optical coherence tomography (OCT) technology has become increasingly popular as a tool for practitioners to diagnose and manage ocular disease in private practice," said Lily Ho, Staff Optom at the UNSW Optometry Clinic.
"With generous support from Nidek and Designs for Vision, the UNSW Optometry Clinic is now equipped with a RS-3000 Nidek OCT. It will be used both for patient management and to increase the Clinic's capacity for research.
"UNSW Undergraduate Optometry Students will have direct access to the OCT during their time in the Clinic. They will be familiarised with the numerous applications of the OCT including early detection of disease. This will further enhance their clinical teaching in the undergraduate program and highlight the potential of this equipment for their future practice," she said.