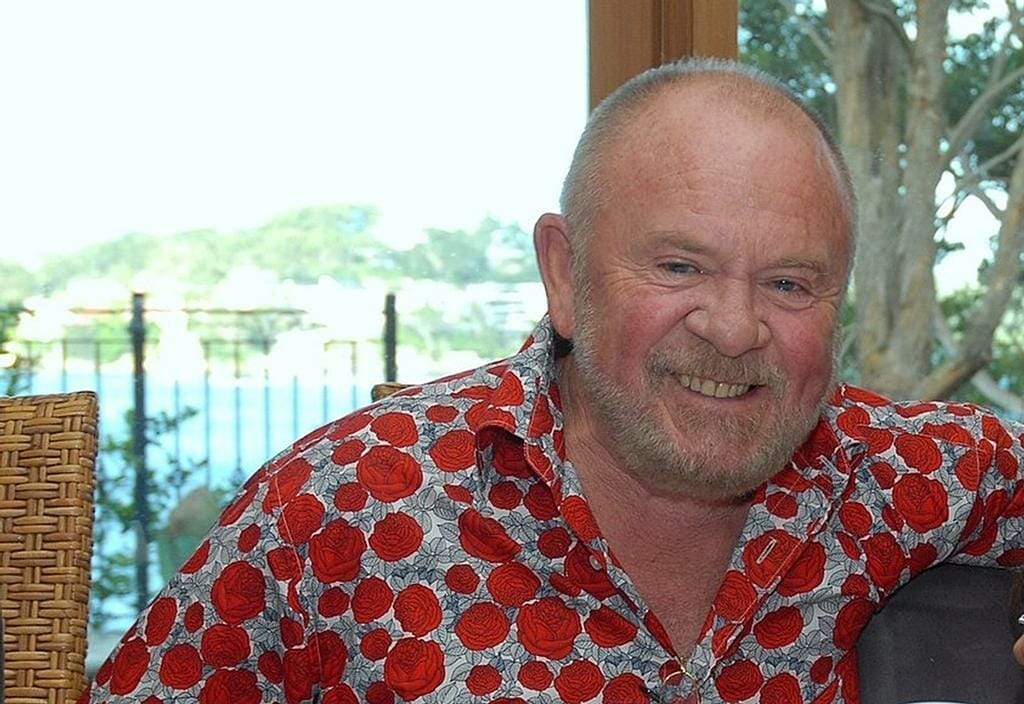 As Roger Chick retired from his position as CEO of Safilo Australia, and Richard Grills stepped back from his day-to-day role with Designs for Vision, we talked to these two doyens of the industry about the changes they've seen… and the advice they have to offer.
Roger Chick Talks Frames
There's been plenty of change in the eyewear industry since Roger Chick first became involved back in the early 60s. He'd left school straight out of third year and was keen to find work in sales.
"Optical Products gave me my first job. I was put on the phones but I really wanted to become a sales rep. So I stayed there for a while in hope… then one day I looked around. It was pretty clear that all the reps they had were well entrenched, so I moved on," he said.
Pan Pacific Merchants gave Mr. Chick his first taste of rep-ing and introduced him to the exceptional quality of imported eyewear.
In my early years in the profession, people simply went blind or became partially sighted… now… we can detect eye diseases… early and then begin treatment"
"At the time there were very few imported frames available in Australia. Pan Pacific Merchants represented the Italian brand Safilo and the difference in quality, compared to local product, was considerable," said Mr. Chick.
"The brand's entire product range was made in Italy at that time and it sold here really well – especially because over time, the Australian dollar strengthened against the Italian Lira so the prices became more and more reasonable. In fact, at one point, we had to put out a reduced price list – our dollar was just so strong that the prices we had been commanding were becoming embarrassing."
Innovations
Safilo did its best to shake things up on the local market with innovations that proved the worth of European manufacturing and started new trends. "One of their best innovations was to introduce the spring hinge with the Elasta collection. It wasn't well accepted at first but we persevered. When it finally took off, sales of Safilo boomed here – particularly in regional areas where people working on the land appreciated the strength and resilience these hinges added to the frame.
Another Safilo innovation was to establish metal frames as a frame of choice. "Safilo saw the metal trend being started by John Lennon and was quick to get on board – that set the company up. Some other companies – our major competitors at that time – stuck with plastic frames and they didn't survive so well," said Mr. Chick.
Watching Over Declines
Across the entire eyewear sector, Mr. Chick believes the level of creativity invested in frame design has declined since the late 90s. "Collections are getting plainer – it's all a bit 'same-same' – I think the designers have run out of new ideas. The trends that come are often due to pure luck rather than good judgement," he said.
"Quality has also been in decline – even at the premium end of the spectrum. Spectacles were first manufactured in Germany where the quality was very high. Then, as costs rose in Germany, manufacturing moved to Italy. Now we are seeing less production in Europe as companies look to take advantage of cheaper costs in China. Already we are seeing come manufacturing move to Korea and that's only going to increase as costs in China rise… who knows where we go from there…
"Just as well we are a consumer society – and that glasses come with warranties!"
Take the Advantage
When it comes to optical retailing, Mr. Chick has some sage advice for independent players looking to survive and thrive in a small, tough market where competition from the corporates is intense.
"Independents don't realise the natural advantage they've got that can keep them ahead of the rest. Unlike the corporates, or optical retailers working in some buying groups, independents can purchase whatever they want – so they can choose to stock more boutique styles, change quickly and differentiate their image against the likes of Specsavers.
"There's no need to rely on the support of buying groups to get discounted prices or preferred terms either – yet many feel that's their only option. What many independents don't realise is that if they remain loyal to a few suppliers rather buying small quantities from many on an ad hoc basis, they will be able to negotiate better deals.
"There's no reason why an independent optical retailer can't achieve a 20 per cent discount from their suppliers – but it won't happen on a one-off order," advised Mr. Chick.
However, he acknowledges it's a tough market. "Times were different in the 70s, and consequently eye care was an easier industry to survive. There wasn't a lot of change happening and you could budget quite easily – almost to the dollar. That's certainly not the way now."
At a recent lunch, hosted by ODMA to farewell Mr. Chick as he moved into retirement, friends and colleagues from around the country fondly remembered his social antics and publicly recognised his contribution to the industry. As well as building Safilo in Australia, Mr. Chick was on the ODMA committee from 1993 – 2001, during which time he was chairman of the Odmafair sub-committee for six years.
Richard Grills Talks Technology
When Richard Grills was mucking up at high school the idea of winding up as an elder of the Australian eye care profession couldn't have been further from his mind. Yet 52 years later, he is known best for founding and building Designs For Vision – one of the country's leading distributors of ophthalmic and optometric components… not to mention his role as Chairman of the Optical Distributors & Manufacturers Association (ODMA), Vice Chairman of the National Ophthalmic Suppliers Association and the board positions he holds with the Macular Degeneration and Genetic Eye Foundations.
"When I left school I wasn't sure what I wanted to do – but having had very poor eyesight for most of my life I did have some appreciation for eye health – and I was aware that sight is the most important sense.
"So in 1960, I joined OPSM as a trainee optical dispenser. That small appreciation for vision grew as I progressed through jobs with the company."
Mr. Grills became a teacher at the Guild of Dispensing Opticians and then the Principal of the Guild. He ran the first course for Optical Dispensers in Sydney, Melbourne and Brisbane, as well a correspondence course. These courses today have evolved into the Open Training and Education Network (OTEN) course.
While working with OPSM, Mr. Grills also ran Low Vision Clinics at hospitals including the Prince of Wales, Sydney Eye Hospital and North Shore Hospital. "It was during this time that I began to witness the shift from manual surgery to automated surgery and I could see a looming demand for increasingly technical surgical, diagnostic and laser equipment," he said.
Armed with this insight into future directions, Mr. Grills left OPSM to join an international distributor that marketed auto-refractors lasers, phaco-emulsifiers and equipment for vitrectomy surgery. Later he established his own business: Designs for Vision, which now provides a broad range of ophthalmic and optometric products and devices.
The Changes I've Seen
According to Mr. Grills, in the time he's been working, "the whole world has changed from 'knives and forks' to computer-based documentation and surgery".
"When I started, there were only bifocals. When multi-focals were introduced the difference was enormous because they provided a full range of vision, and depth of field. Now multifocals themselves have improved dramatically.
"The arrival of intra ocular lenses in Australia in about 1965 turned the world around for people with cataracts. Where once, people had to wait months between surgery on each eye and had to wear cataract spectacles, which virtually rendered them visually crippled, now they are returned to normal vision and can have the second eye operated on within a couple a weeks, and the result is most often, better than 20/20 vision.
"Small incision surgery has also been marvelous for people with cataracts. In my early years working alongside surgeons in hospitals, they would have to cut 12mm around the edge of the cornea – now its 2mm. That's reduced recovery time for patients and has relieved the hospital system; while cataract surgery once meant a week's stay in hospital, now it's four
hours in day surgery and the next eye is operated on two weeks later.
"Lasers for use in surgery have also been a major change – they've replaced a lot of surgical procedures and made surgery far safer for patients, partly because there is no need for general anaesthetic.
"And from the eye examination standpoint, we've also come an incredible distance with auto refractors and auto eye testing; really good retinal cameras, non-mydriatic cameras and OCT scanners. In my early years in the profession, people simply went blind or became partially sighted from a variety of conditions, however now, thanks to this technology, we can detect eye diseases – like macular degeneration and diabetic retinopathy – early and then begin treatment," said Mr. Grills.
"Treatments have come such a long way as well. In most recent times, the development of injections for macular degeneration has saved sight – where once, people lost sight due to bleeding inside the eye – injectable drugs can stop the bleeding and, as a result, improve vision."
The Business of Practice
Mr. Grills said he's also seen plenty of changes in the way optometrists run their practices and compete – successfully or otherwise. The arrival of internationally owned chains has shaken up the market and, he advises, because of this, independents need to differentiate themselves by providing a greater depth of patient service.
"To be successful, independent optometrists need to provide a full service for their patients – as opposed to offering brief 15-minute eye exams," said Mr. Grills.
"But they need to be smart about the way they do that – to choose a good demographic area in which to practice, or to really understand the demographic of the area they are in. Then they need to treat their patients very well, and use modern technology to its best advantage.
"Additionally, they need to recognise that most of their income comes from the sale of spectacles. That means that as well as providing a good service, they need to provide the best product. I always advise optometrists to offer the best that you have – and explain why it's the best – most customers want the best once they realise
the difference. It all comes down to clear and effective communication," he said.
Lessons along the Way
Mr. Grills says that in his time in business he's realised the importance of offering the very best care and attention to all people.
"If you want to be in business for a long time, you need to do the best for people all the time and provide them with products that work – that's how you gain their trust – and trust is a big thing – when you build trust, you develop friendships. For example, the young doctors I worked alongside in hospital clinics all those years ago, are now professors around the country – and we're all still good friends."
Mr. Grills no longer runs the company he established all those years ago. That role has now been taken by his son Brad, Nik Apostolou from Melbourne and other long-standing members of the team. However, he continues to contribute to its success as a consultant.
"The great joy in my life now is that I've been able to hand over the business to my son and colleagues. As a younger generation of people, they have new ideas and they're growing the business in new ways. The results are amazing – the company has experienced 20 per cent growth per annum for the past three years.