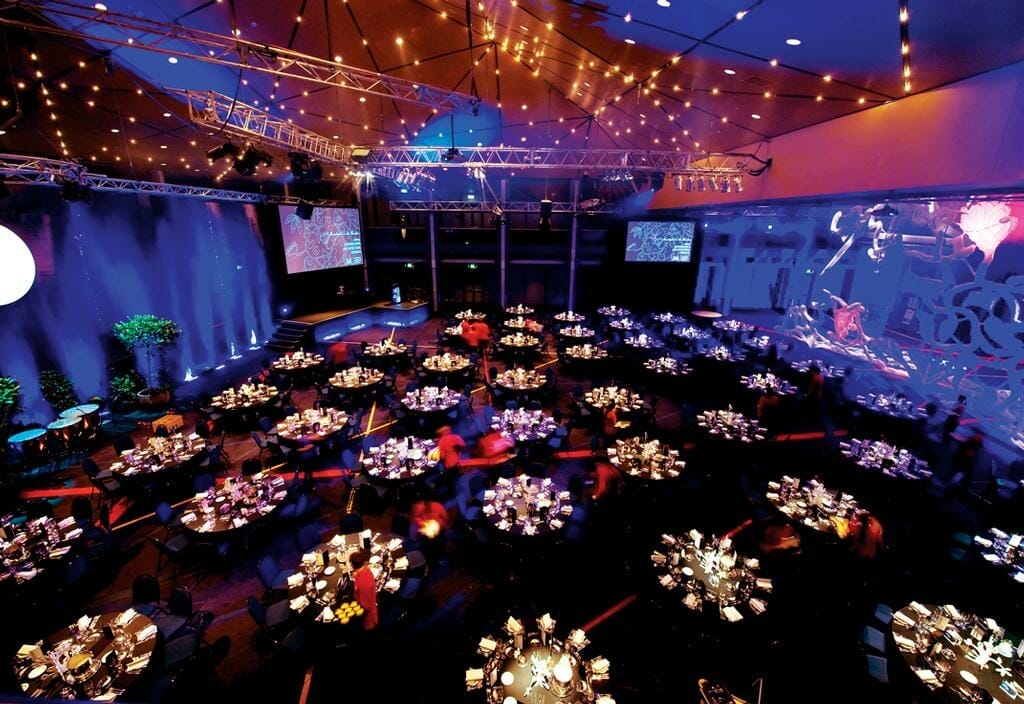 A cross section from Australia's entire optical profession is expected to be present in Brisbane from 5-7 July to attend ODMA 2013 at the Brisbane Convention & Exhibition Centre, South Bank.
Slated as "Australasia's largest and most comprehensive trade event for the optical industry", ODMA is expected to attract optometrists, optical dispensers, ophthalmologists, orthoptists, ophthalmic nurses, retailers, mechanics, technicians and students.
Expertise Events, the exhibition organisers behind ODMA, say the event also presents the largest array of suppliers from across eyewear, sunglasses, lens technology, equipment, supplies and retail services.
At the time of publishing, there were 107 confirmed exhibitors for ODMA 2013 and according to Expertise Events, 1,072 people had pre-registered. At the beginning of May, 311 of those had registered for the CPD conference program. This is on par with ODMA 2011, which had 117 exhibitors and 5,174 visitors (recorded as unique visitors, not multiple visits by a visitor).
will deliver a wide ranging program…
Education Program
For the first time at ODMA, delegates will be able to take advantage of a comprehensive education program approved for 40.5 CPD points (including 31 therapeutic points) which will run concurrently with the exhibition. The program has also been approved by the Accreditation Committee of the New Zealand Optometrists and Dispensing Opticians Board for a total of seven clinical diagnostic (CD) and seven general credits. Twelve widely respected speakers – including author, educator and Kanski collaborator Dr. Brad Bowling and Dr. Simon Chen, the first surgeon in the world to perform combined laser cataract surgery and vitreoretinal surgery – will deliver a wide ranging program over one and a half days (July 5-6).
Additionally, interactive master classes in dispensing and business will also be offered to practitioners and staff including a presentation from international guest speaker Dan Katzman.
The full conference timetable and a listing of participating exhibitors is available at www.odma-2013.com.au
Awards of Excellence
Delegates to this year's event will be invited to have their say on ODMA's second Awards of Excellence program, which showcases the very best in innovation, fashion and technology. There are eight categories this year, including a new category awarding the Rep of the Year. The other categories are Optical Frames, Sunglasses, Children's Frames, Sports Eyewear, Lens Design/Coating, Equipment and Product Environment (POS, Retail). Online votes can be placed on the ODMA event website. Winners will be presented with their awards at the Gala Dinner in the Plaza Ballroom at the Brisbane Convention and Exhibition Centre on Saturday 6 July.
As well as exploring the latest technologies and enjoying a sneak preview of new look trends in eyewear, delegates will witness the talents of emerging student designers from the Australian Institute of Creative Design in the field of Visual Merchandising. Custom retail windows will be on show presenting visiting retailers with cutting-edge displays and innovative creative possibilities to apply to their own visual merchandising needs.
ODMA Open
The inaugural ODMA Open golf tournament will present delegates, exhibitors and educators alike with the perfect way to top off a weekend of conferencing. The ambrose event with teams of four, will take place on 8 July at the award-winning Pacific Golf Club and funds raised will be donated to Optometry Giving Sight, the charity of choice for independent optometrists. With its peaceful, natural setting, the Pacific Golf Club has been rated in the top 50 public courses in Australia. Tickets can be booked online at the event website:
www.odma-2013.com.au.
For more information on ODMA 2013 go to: www.odma-2013.com.au