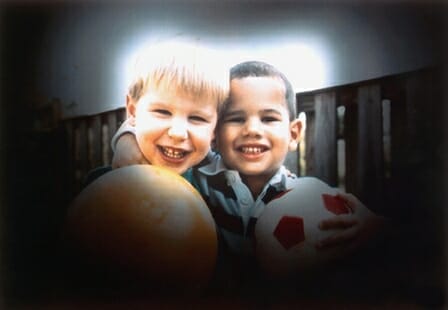 An action plan is keenly awaited by eye care professionals who met with the Optometry Board of Australia (OBA) at the offices of the Australian Health Practitioner Regulation Agency (AHPRA) on 24 April to discuss the OBA's decision to allow therapeutically trained optometrists to diagnose and manage people with glaucoma.
Ophthalmologists, represented by the Royal Australian New Zealand College of Ophthalmologists (RANZCO), continue to state that optometrists are not suitably qualified to manage the disease. Meanwhile, the Optometry Board of Australia states that optometrists who are therapeutically qualified, and comfortable with taking on glaucoma are capable of doing so, in collaboration with the person's "other health practitioners including general practitioners and ophthalmologists".
Geoff Pollard, CEO of Glaucoma Australia said he shares the concerns of RANZCO. "Glaucoma Australia's position is that a lack of general medical training by optometrists increases the risk that patient safety will be compromised in the event of a serious systemic side effect or a serious adverse interaction with other medications, when prescribing eye drops," he said.
"It further believes that patient choice and optimum health outcomes may be compromised, as a prescribing optometrist cannot advise on the benefits, or otherwise, of other treatments including Selective Laser Trabeculoplasty- in itself a first-line treatment option."
UK Model Downgraded
Brad Bowling, co-author of the renowned Kanski text books, who practices ophthalmology in Wollongong having emigrated from the United Kingdom, agrees optometrists don't always have the necessary experience to effectively diagnose and manage glaucoma.
"It depends on individual optometrists – their skill level and interest in managing glaucoma – but there is risk that if optometrists are only seeing occasional patients, they don't see the volume to become proficient," he said.
Mr. Bowling innovated a shared care scheme in the United Kingdom that saw ophthalmologists working effectively with optometrists to manage glaucoma.
"The scheme covered a large area – two health care districts – and it encompassed the lower risk patients – people with ocular hypertension (pre-glaucoma) and glaucoma suspects. The patients would be given a management plan by the ophthalmologist and discharged to the optometrist in the community who then took sole clinical responsibility for the patient."
He said this scheme replaced an earlier one, which saw optometrists in the community looking after patients who had been discharged from hospital care with "stable or so-called stable" glaucoma.
Remove the Red Tape
Mr. Pollard said although collaborative arrangements for glaucoma management have existed in Australia for some ten years, much of the "red tape" needs to be removed to make the process easier to manage and more transparent for the patient.
"Glaucoma Australia supports a collaborative care arrangement, believing that a reduction in 'red tape' would allow interactions between health providers to flourish for the benefit of the patient.
"This would likely make the process easier to manage and be more transparent for the patient. Perhaps the enhanced care plans, which have been happening across general practice for over a decade are a good model to consider, especially now that the vast majority of eye care providers are computerised. Harnessing systems that are in place in other areas of medicine seems a good way to offer patients the best health outcome," said Mr. Pollard.
PBS Issues
Another issue yet to be addressed is the cost to patients of having their glaucoma managed independently by an optometrist. Currently, according to guidelines to the Pharmaceutical Benefits Scheme published by the Australian Government Department of Health and Ageing, an optometrist can only monitor the patient and prescribe topical drugs under the PBS once the diagnosis of glaucoma is confirmed by the ophthalmologist and a treatment plan is in place. Furthermore, the Department requires that a:
"Periodic review demonstrates the treatment to be effective, and changes to management are only initiated following consultation between treating practitioners."
95 per cent of people treated for glaucoma are pensioners or have a health card and they currently pay AUD$6 for a script. Without the PBS they will be paying AUD$30-40 per script. According to some in the profession, it could be November 2013 before the Pharmaceutical Benefits Advisory Committee (PBAC) has the opportunity to look at this issue.
The debate continues.