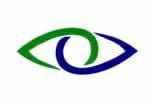 Comment from Australia and New Zealand Optometry Associations
A recent advice to members about the number of daily services billed through Medicare, which could trigger a Medicare query, has certainly raised some eyebrows.
In essence, we said that if you provide in excess of 20 services per day on a frequent or regular basis, you are likely to come to Medicare's attention and, quite possibly, be asked to justify your level of servicing.
A number of members were concerned by the advice, pointing out quite rightly that many busy practices would often see in excess of 20 patients per day. They asked why they should be constantly called on
to justify their practice patterns.
if you provide in excess of 20 services per day on a frequent or regular basis, you are likely to come to Medicare's attention
My (abbreviated) response is this – there is NO limit on the number of services an optometrist can provide in a day – provided they do so to a standard that a panel of their peers would regard as acceptable. In other words, whether you see one patient or 50, you must always be able to justify – mainly through good clinical records – that the care provided was of a professionally acceptable standard.
So what should you do if Medicare queries your servicing pattern (or any other aspect of your billings)? Ring the Association!!
We have helped many, many members with queries like this. We know what to look for and how to respond in a way that addresses Medicare's concerns. We have no emotional attachment to the matter, so we can advise how to respond in a factual and relevant way.
Most importantly, however, we can advise you on whether the queries are reasonable or not. Often Medicare and the profession have very differing views of what constitutes "appropriate care". And it is the profession (through peer review panels) which decides this – not Medicare. With our experience and contacts, we can advise you and work out a response strategy that will be most effective for you. So again, make sure you call the Association first!
OAA Vic
Terri Smith
June 1–3 marks the end of a tradition: the SRC as a 'winter' conference. We hope you will join us, and our line-up of fabulous international and local speakers who will be speaking on a wide range of topics that are of interest to all optometrists. In total this year, we have up to 55 CPD points available.
For those attending this year, we have a special session on OCT, and its growing role in optometry practice. We will also be running a session on harnessing social media to promote your work and your practice. But as you slip on a scarf, dreaming of summer, think of SRC 2014, which is now moving to new, warmer dates. SRC 2014 will be from 1–3 March.
Online Forums
The OAA VIC is about to pilot an online technology forum aimed at helping you navigate the options associated with new technologies becoming available to optometrists – from diagnostic tools to practice management software, and social media opportunities. During these forums, we'll be considering issues such as 'Should I buy a topographer?' and 'Is Facebook really for my practice?'. Members can have their questions asked and answered by an independent panel of some of our local technology experts. To make the most of this, go to www.optometrists.asn.au/victoria, and fire away.
E-health is one important aspect of these new technologies that are available to support optometrists in primary care. We teamed up with the Macedon Ranges and North Western Melbourne Medicare Local (ML) in May to present a unique workshop introducing members in the catchment area to new developments in e-health, tele-health, and the patient controlled e-health record, providing an opportunity to meet with local GPs in the process. As the Medicare Locals (MLs) move into a new phase, piloting programs and looking at opportunities to improve care for patients at local levels, we'll be doing what we can to identify places where optometry might become involved. We also encourage you to explore the possibility of becoming a part of your ML.
Working with Graduates
As we gear up for the second half of the year, we're getting to the time when we work with our emerging graduates to make sure they know as much as possible about the business of getting registered and becoming a full-fledged member of the Association. At a special dinner held in April this year, we caught up with the graduates of 2012, to learn about their experiences. They're working in a diversity of settings, planning careers in areas from contact lens, to research, to children's vision. They are interested in practical questions like CPD, certainly. But what struck us from our discussion was the already sophisticated understanding they had of the profession, and their passion for practising optometry at its full scope to provide the best care for patients. They clearly see it as a career where they can make a difference. We're here to help them achieve that aim.
OAA WA
Tony Martella
WAVE 2013 is almost here again. Several speakers will present on ground breaking areas of research as well as practical clinical management. Those making their debut include neuro-ophthalmologist Dr. Steve Colley, who will speak on topics such as neuro-ophthalmology and on how idiopathic intracranial hypertension affects vision.
Dr. Peter Heyworth will present on topics including details an optom would ideally include in a patient referral; eyelid anomalies – the dangerous and not so dangerous; periocular lumps and bumps; and what's new in ophthalmic management of diabetes.
Dr. Lauren Ayton from Centre for Eye Research Australia (CERA) will present an update on research into visual prosthesis (both cortical and retinal). We are particularly excited to announce that Dr. Ayton will also present an update from the clinical trials on Australia's first prototype bionic eye that are currently underway.
Additionally at WAVE 2013, well known contact lens practitioner John Mountford will present a variety of
topics including corneal staining; advanced minisceleral lens fitting; and kids and contacts.
CPR refresher workshops will also be run on Friday 9 August. Don't miss out – mark your calendar now for WAVE from 9–11 August and look for registration forms coming soon on our website.
Helping Inter-state Graduates
It's pleasing to see an increasing number of optometry graduates from around Australia expressing interest in practising in West Australia. Many of these graduates are getting in early and travelling to Perth in their own time and at their own expense to explore the opportunities. The Division has been actively helping these young people by providing information and arranging appointments and interviews with members. It is great to see such new talent coming our way and we look forward to welcoming them into OAA WA in months to come.
Charitable Works
Demand continues to grow for our division's homeless eye clinics with many charitable organisations now looking to replicate the highly successful St Patricks Community Eye Clinic that we operate monthly in Fremantle.
Additionally, our Clearer Vision Project, managed in conjunction with Acacia Prison, continues to gain momentum. There are two main objectives for this program – the first is to assist people with uncorrected refractive error by providing an eye examination and glasses. The second objective is to set up a sustainable industry at Acacia to assist those communities in Australia and Third World countries who need assistance. The inmates involved with the project at Acacia are doing a tremendous job – in fact we simply can't get enough glasses to fill their capacity. If you would like to collect previously loved spectacles for the project, please contact the WA division and we will arrange for delivery of a Clear Vision collection box
to your practice.
OAA Qld/NT
Cristy Ross
In February this year the QLD/NT Board reviewed its 2012–13 strategic plan and our top ten priorities. The aim was to assess performance and discuss the Association's priorities for the 2013–14 financial year.
Board Directors and staff reviewed all goals identified under the themes; optometry students/QUT, appropriate remuneration, therapeutics, member services and communications, operations, marketing, and new graduates (2–5 years) and returning practitioners. They identified the status of each, based on level of action and/or achievement and discussed their relationship to the 2013–14 strategic plan.
After a solid day of review, all in attendance agreed strategic achievements across 2012–13 were tracking nicely, with plenty of opportunity for further achievement over the next two years.
The review process was seen as a great opportunity to discuss the efforts of the Association over the past 12 months, tick off goals already achieved and focus on amendments to the plan for the future.
As a result of that review, a slight re-focus on the top ten list of priorities was identified for 2013–14.
The new top 10 priorities to focus efforts on across the 2013–14 financial year are as follows:
1. Ensure a healthy operational position for the OAA QLD/NT division to ensure the delivery of goals and services.
2. Explore appropriate optometrist remuneration – investigate examples within and outside of our profession of gap billing vs bulk billing and encourage peer discussion.
3. Engage new graduate optometrists – facilitate a mentor network and invite their involvement in, and support of, specific CPD opportunities.
4. Therapeutics – increase prescribing confidence by establishing a mentor network, regular cases in SEE and therapeutics CPD opportunities.
5. Market our profession to GPs and pharmacists through meetings with their associations to develop awareness plans and referral tools.
6. Develop innovative and profitable education delivery options for AVC and NQV.
7. Member services – facilitate regular branch meetings throughout QLD and NT.
8. Communication – expand SEE magazine to include clinical cases and determine success by measuring and understanding readership.
9. Member services – increase our event offerings and inspire collegiality through awards and professional recognition.
10. Market the 'Eye Care? We Care!' message to the community to encourage improved awareness.
The 2013–14 QLD/NT Division strategic plan and top 10 priorities are online. Members are encouraged to view and provide comment on the goals and objectives identified, based on their level
of priority.
The strategic plan, which includes our vision, mission, values, strategies and tactics, defines the strategic direction of the division for the 2013–14 financial year and will again be reviewed in early 2014 in preparation for a new strategic plan in 2015.
OAA Tas
Geoff Squibb
It's not too late to register for the ninth annual Tasmania's Lifestyle Congress –"Celebrating a Centenary of
Optometry" although you'd better get in soon because they do close at the end of this month (June).
TLC IX will be held at the Old Woolstore Apartment Hotel, Hobart from 23–25 August. The social highlight of TLC IX will be the Congress dinner, which will be held at the world acclaimed MONA. This year the Cornea and Contact Lens Society of Australia will hold pre-TLC workshops with an emphasis on therapeutics on the afternoon of Thursday 22 August and the morning of Friday 23 August. Details of these workshops, the Thursday evening dinner and a registration form are available to download at www.optometrists.asn.au/tasmania.
Tasmanian Optometry Foundation Awards
Applications for the 2013 Tasmanian Optometry Foundation Awards close on 30 June 2013.
In 2012 the award winners were Michael Knipe who planned to undertake a study of "hospital optometry" throughout Australia and recommend suitable models for hospitals in Northern and North West Tasmania; Paul Graveson who planned to conduct a literature review of current concepts and studies regarding vision loss, contrast sensitivity loss and TML psychophysics of reading and associated rehabilitation strategies; and Scott Taylor who was awarded funds to assist him to gain a therapeutic qualification from the University of NSW.
For more information, email optometristsasn.tas@bigpond.com.
Member Enquiries
OAA NSW
Contact: Andrew McKinnon CEO
P: 02 9712 2199
E: andrew@oaansw.com.au
W: www.oaansw.com.au
OAA Vic
Contact: Terri Smith CEO
P: 03 9652 9100
E: tsmith@vicoptom.asn.au
W: www.optometrists.asn.au/victoria
OAA Qld/NT
Contact: Ms. Cristy Ross CEO
P: 07 3839 4411
E: c.ross@optometrists.asn.au
W: www.optometrists.asn.au/queensland
OAA WA
Contact: Tony Martella CEO
P: 08 9321 2300
E: eo@optometrywa.org.au
W: www.optometrywa.org.au
OAA SA
Contact: Ms. Libby Boschen CEO
P: 08 8338 3100
E: l.boschen@optometrists.asn.au
W: www.optometrists.asn.au/southaustralia
OAA Tas
Contact: Geoff Squibb CEO
P: 03 6224 3360
E: optometristsasn.tas@bigpond.com
W: www.optometrists.asn.au/tasmania
NZAO
Contact: Grant Firth
P: (NZ) 04 473 2322
E: nzaoadmin@nzao.co.nz
W: www.nzao.co.nz