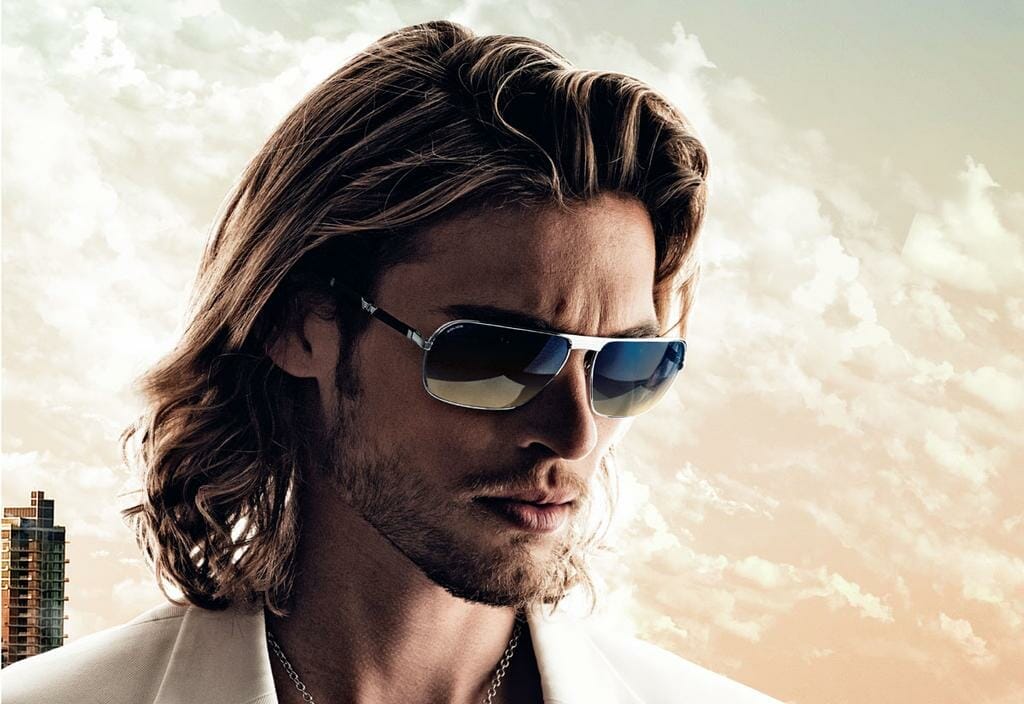 What happens when an optometrist with a background in haute couture and a rock star attitude gets into eyewear design? A brand phenomenon is born. That brand – Police Eyewear – this year celebrates 30 years as a cultural icon.
Bruno Palmegiani has always pushed the boundaries. In his teens, as an aspiring rock star, he saw himself as a revolutionary within the world of music. As a budding fashion designer, he pushed the realms of haute couture, working with the likes of Versace and Armani.
The way in which Palmegiani has shaped the Police brand – now for 30 years – is a case in point…
It was the 80s, a time when we were plugged into our Walkman, VHS won out over Beta as the standard and Madonna was a permanent fixture on MTV. It was then that sunglasses started to evolve from simply eye protection to, not just a fashion accessory but, a fashion must-have… even Corey Hart was wearing his Sunglasses at Night (sorry, but I just had to get that reference in).
In the end, I believe that, as a designer…
my role, is to capture the spirit of the time from the people
Palmegiani had moved from sales at Essilor into sales at De Rigo Vision and no sooner had he done so than the company's sunglass designer left the company.
This presented the perfect opportunity for Palmegiani to shake the place up – by drawing on his knowledge as an optometrist, his experience as a designer and his rock star attitude.
"As a frames salesman, I needed good sunglasses to sell so I decided to design them myself," said Palmegiani. "At that time the Italian sunglass market was dominated by a craze for a particular frame or brand that would sell heavily for a couple of years before being superseded by the next hot product.
"I realised that a big gap in the market was opening so I took a vintage pair of New York Police Department sunglasses, changed many of the design elements, and a new brand – Police – was born."
An Instant Success
With their classic mirrored blue lenses, Police sunglasses became an instant global success.
"In the sunglass industry, blue is inextricably linked to Police," said Palmegiani. "The brand turned that colour into a 'must-have' in the late 80s-early 90s. For about 10 years, the blue mirrored lenses were met with incredible success and acknowledged all over the world as a symbol of freedom and life 'on the road',
a new and revolutionary look."
To celebrate its 30th anniversary, Palmegiani recently reinterpreted his original Police aviator once again, with a new style in two colours: black and brown. The 30th anniversary models are gold plated and embellished with exclusive details including leather inserts and the unmistakable winged logo on the temples.
Not that Palmegiani makes a point of returning to the past with his designs – rather, it's his ambition to always push for something new – within reason.
"It's important to understand that change upsets a little bit – that not everyone is able and ready to take a new thing. So you should definitely give both. The first is to reassure and gain trust, the second is used to satisfy the souls of those who are more advanced, who will then be those who will determine the change… I'm always looking for brand new things, (but) it is important to know how to take them in doses," he said.
Influenced by People
Like most designers of high fashion, Palmegiani is influenced by the people and world around him.
"I must say that I have been able to learn many things, through personal experience in the optical stores as well as frequenting various kinds of environments where I was able to meet unusual people and also by visiting the most humble cafes to the most 'in' venues.
"There are no style icons (that I look to). I am inspired by people, by the places where they live, and by the movement that is in various environments, from architecture, to music, to entertainment, these are all elements that make you realise a movement, a new socio-cultural movement, that becomes your reference.
Additionally, he said, "from people I have learned that despite everything, despite the different environments, and therefore also the different social conditions of the people that I met, there was still a fine common thread that always united them and that it was this desire for something new, this desire to be free to choose something different from the older generations that were influencing them. From this I have drawn a lot of inspiration."
Working in sales also influenced Palmegiani's design. "I felt moving to selling was a necessity because, for me, the market was very important. To personally live a selling situation and also, to participate, being in the shops, was extremely important for me," he said.
Still Learning
Today, as an established and internationally respected designer of Police eyewear, Palmegiani continues to learn from, and be surprised by, the world around him.
"The greatest wonder is the widespread creativity that we see substituting the few creative individuals of time past that influenced the masses. Young people communicate through social networks exchanging information in a sort of game that brings improvement, and then see the result grow to higher and higher levels like the levels of a video game, and this is very good because in this game there are no jealousies that were typical of work in times gone by.
And it's this younger generation that Palmegiani is now looking to for inspiration, because, as he says, "In the end, I believe that as a designer as far as I'm concerned, my role is to capture the spirit of the time from the people".