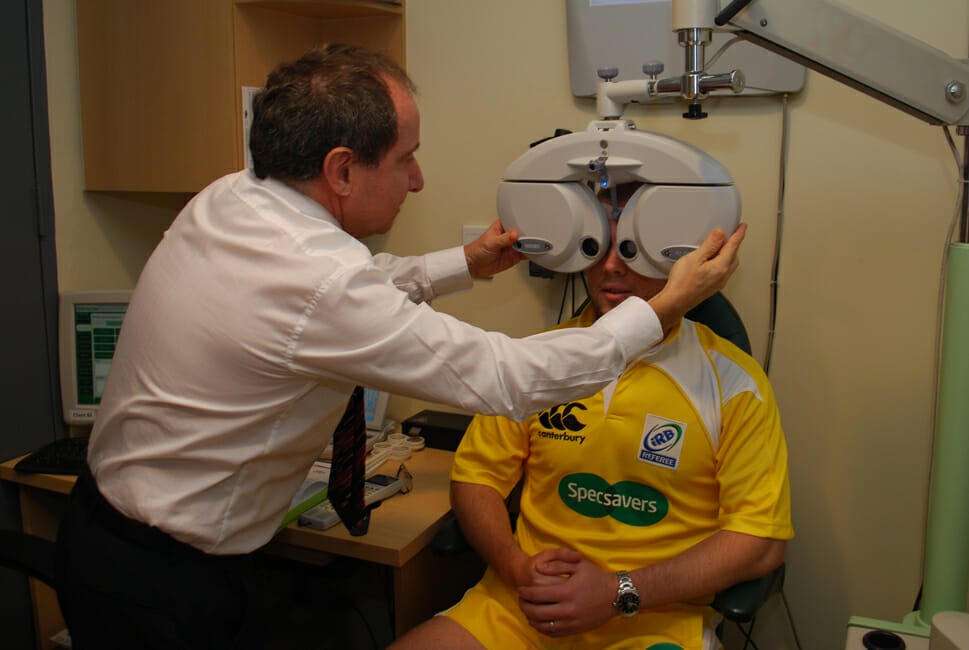 Specsavers has tested the eyesight of three international rugby union referees to ensure they have perfect vision when they take to the field for the 2013 Lions Tour over the coming weeks.
"A referee's judgement can be the deciding factor between who wins and who loses," said Marketing Director Stewart Roussel from Specsavers. "That's why it's important to ensure the referees have perfect vision."
Specsavers is the official sponsor of the IRB referees for the 2013 Lions Tour. Specsavers has also provided three of the referees – Steve Walsh, Angus Gardner and Will Houston – with eye tests and branded kits for the tour.
The British and Irish Lions kick off their tour against Western Force in Perth on Wednesday 5 June, then play the first of their highly anticipated Three Test series against the Wallabies on Saturday 22 June at Suncorp Stadium Brisbane.