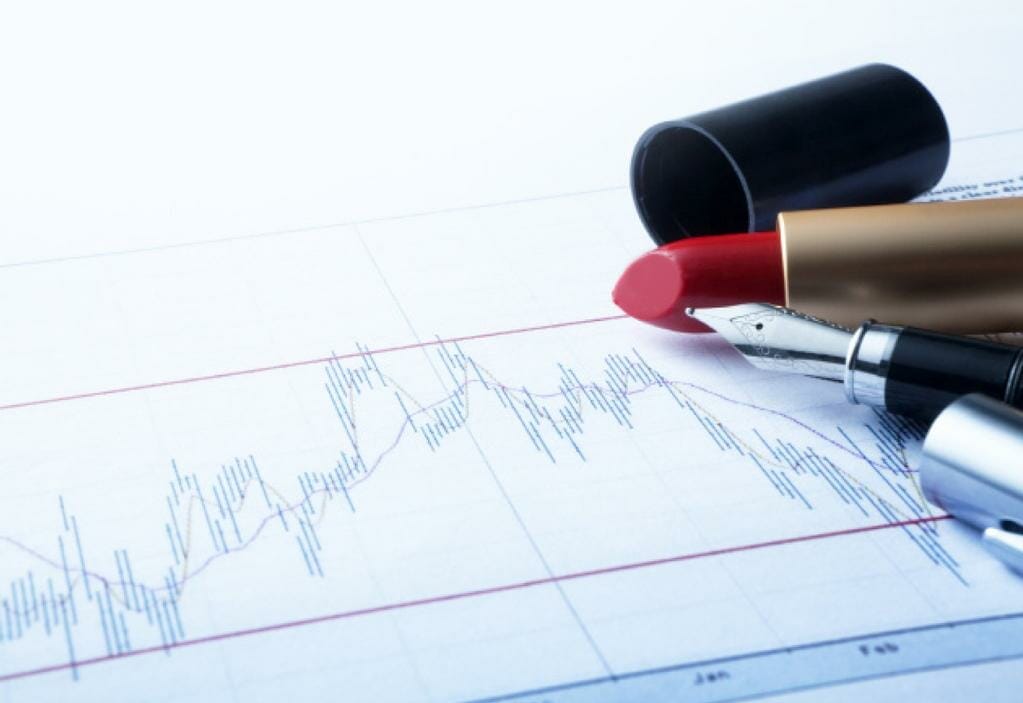 Academics and marketing experts call it "compensatory consumption," others have labeled it the "lipstick effect". For the rest of it, it is just another name for plain-old retail therapy. But does the "feel good" retail splurge have any impact on the optical industry?
The theory is simple, in tough economic times consumers won't stop spending… they'll just stop spending as much. The luxury handbag might be out of reach in times of economic uncertainty, but an expensive lipstick will, perhaps, make up for it.
The term "lipstick index" was coined by Leonard Lauder, Chairman of Estee Lauder when describing increased sales of cosmetics during the economic crisis of the early 2000s. Lauder claimed that the sales of cosmetics – and lipstick in particular – tend to be inversely correlated to economic health.
But with lipstick sales now steadily declining, Lauder has nominated nail polish as the new lipstick.1 Even a cursory glance at social media sites such as Pinterest reveals that this latest period of global economic uncertainty is perhaps defined by nail art. Detailed designs and 'out there' nail colours are now mainstream.
There's the person who wants to show they can buy the brand… and then there are other people who just want to wear a really cool pair of sunglasses …
But don't think retail based economic indicators are isolated to women and cosmetics. The former head of the US Federal Reserve Alan Greenspan was said, for example, to take heed of the 'Men's Underwear Index'. The premise of this index is that as a necessity, sales of men's underwear remains stable, but that men will 'make do' and defer buying new underwear when there's an economic slump.
An Optical Index?
Regular mivision business writer Mark Overton – the Managing Director of Ideology Consulting – says "compensatory consumption" is an "intuitive part" of the optical industry.
Mr. Overton, who has over 30 years' experience working in both public and private business, says "one of the reasons that the optical industry has been so stable, particularly in the upper end of the market, is because of that phenomenon.
"In the global financial crisis, some boutique practices actually did really well; those whose clients were people with a solid income – the upper income business executives who were hit pretty hard.
"What they tended to do was, rather than go on an expensive overseas holiday, they stayed at home, but then they would buy luxury items such as a pair of designer sunglasses to compensate."
Mr. Overton said he's seen many instances of "feel-good" purchases, citing one example of an elderly woman, who said she wanted "a nice pair of glasses".
"The person serving her showed her a pair of Daniel Swarovski at AU$1,000 a frame. Well, the lady tried them on and said, 'Damn it, these might be the last pair of glasses I'm ever going to have, I'll take them!'", Mr. Overton recalls.
While it may not neatly fit into the category of compensatory consumption, Mr. Overton said it is the sort of feel-good impulse purchase that happens regularly with optical frames and sunglasses.
"Eyewear is a very accessible product. The top brands may be more accessible. The lady may not be able to afford to buy, say, a Louis Vuitton handbag, but she can afford the sunglasses."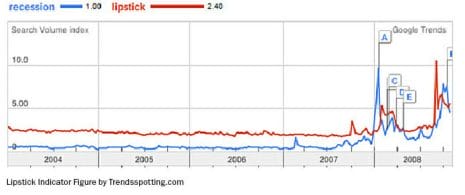 The Lure of Bling
Eyecare Plus National Business Development Manager Philip Rose said the impulse splurge was one reason so many optical practices displayed fashion frames in a highly visible area – to draw people into the store.
But despite the anecdotal evidence, it does seem that the phenomenon of the compensation splurge is not universally experienced by optical practices.
Two fashion forward, high end boutique practices spoken to by mivision, said their customers tended to make deliberate purchasing decisions and consequently didn't spend as much in tougher
economic times.
Optometrist Madonna Rigny, who owns a self-titled Eyecare Plus practice in South Brisbane said there's no doubt her clients enjoy the feelings associated with buying nice frames.
But she says it is not really an impulse buy, but a necessity and her clients tend to think through a purchase. "It makes them feel better, but it's not like they're buying frames instead of something else," she said.
Emanuel Calligeros, from EyeCee, a boutique optometry practice in the hip suburb of Newtown, in Sydney's inner west, said his clients valued style over bling.
"There are people who like to have a label on their frames – the bigger the better.
"If you look at a lot of the labels we are selling, they don't actually have a label. The style speaks for itself."
EyeCee clientele required frames that were "cutting edge and cool", he said.
"We are not selling frames that are easily accessible, and part of the reason we get away with it is because we're in Newtown.
"We sell more when there's lots of money around. You don't have to buy a new pair of sunglasses so people make do in tough times," Mr. Calligeros said of his clientele.
The Fakes
In her book, The Overspent American, Juliet B. Schor describes how a culture of "new consumerism" encourages people to live lifestyles beyond their budgets.
"When the children of affluent suburban and impoverished inner-city households both want the same Tommy Hilfiger logo emblazoned on their chests and the top-of-the-line Swoosh on their feet, it's a potential disaster," she writes.2
Mr. Calligeros echoed the concept, saying he believed the demand for heavily branded frames – and imitations of those brands – was fueled by the desire to demonstrate a level of wealth that may not actually exist.
He said he'd noticed an increase in the number of people wearing counterfeit designer goods when times were tough.
"With brands such as Gucci, during tough times, people think 'I can't afford Gucci'. You could spend $400 on a Gucci belt and no one will even notice. But people will notice it on your face, so they buy the Gucci sunglasses – or the fake Gucci sunglasses – instead of the $400 belt.
"There are basically two distinct types of people. There's the person who wants to show they can buy the brand… and then there are other people who just want to wear a really cool pair of sunglasses."
Reference
1. http://business.time.com/2011/09/14/what-lipstick-tells-us-about-the-economy/
2. The Overspent American: Upscaling, Downshifting and the New Consumer by Juliet B. Schor, Chapter 1 available at: www.nytimes.com/books/first/s/schor-overspent.html
Unusual Economic Indicators
The Movie/Popcorn Index
The concept is that consumers flock to the movies during times of recession, as a momentary escape from harsh economic realities. In really tough times, however, they smuggle in their own snacks. Increased popcorn sales at movies are said to be an indicator that better times are ahead.
The Olympics Indicator
The theory is that economic markets rally during the Summer Olympic Games, as investors are distracted from their economic woes.
The Crocodile/Alligator Population Index
While the reptiles themselves are oblivious to economic circumstances and keep reproducing at the same rates, in tough times, demand for expensive crocodile skin products is down, so there's less demand for their skins.
Baked Bean Sales Indicator
In tough times, households move to canned goods to cut back on food costs and baked bean sales go up.
Hemline Index
Often quoted but widely discredited. The concept was that the shorter the hemline, the better the economy.
Men's Underwear Index
Alan Greenspan, who would later become US Federal Reserve Chairman, apparently used this as an economic 'canary in a coal mine' as an economist in the 70s. During steady economic times, men buy new underwear at a steady rate; in tough times, they make do with old ones for longer.
The Garbage Indicator
Of all the quirky economic indicators this perhaps has the tightest correlation to Gross Domestic Product (GDP). As GDP goes up, so too does the amount of garbage: if you make lots of new things, you have to throw out lots of old ones.