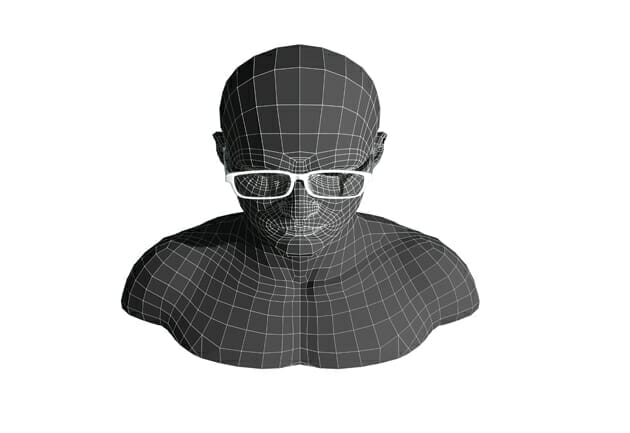 Transitions Optical has employed complex 'Chromea7 technology' to develop its latest generation Signature lens, which the company says, is "the most responsive everyday adaptive lenses ever".
The new Transitions Signature VII lens was tested in more than 200 conditions that represent real life lighting situations including varying degrees of temperature, weather and geographies.
Transitions Optical says the new Signature VII lenses are more reactive than previous generations to indirect sunlight and reflected sunlight. Additionally, they become darker than previous Transitions lenses on hot days to enhance outdoor performance without sacrificing indoor clarity. According to Transitions Optcal research, eight out of 10 people rated Transitions Signature VII lenses better than their regular clear lenses .
Business Director for Transitions Optical, Australia and New Zealand, Eric Breda, believes the new generation in Transitions adaptive lenses provides eye care professionals with an opportunity to convert clear lens wearers into Transitions lens wearers.
Ninety-six per cent of clear lens wearers who trialed the product said they were completely satisfied with the level of indoor clarity…
"Eyecare professionals can recommend this new choice in adaptive lenses with confidence, knowing they are offering patients the most balanced adaptive lenses," says Mr. Breda.
He said the "next generation adaptive lenses enhance vision in any situation and manage light for the wearer."
Breakthrough Light Management
Mr. Breda described Transitions patented Chromea7 technology, used to manufacture the Signature VII lenses as "a true molecular breakthrough".
With a complex 8-dye formula, Chromea7 technology keeps more molecules activated to absorb more light.
The new molecular structure consists of three chromophores, which separate when colourless and combine when coloured. Some react to direct UV light, some to indirect light, and some balance colours. These molecules are constantly active, recalibrating so the optimal amount of light reaches the wearer's eyes, and the lenses revert to clear when indoors. As a result, the lens is more responsive in real life conditions, and according to Mr. Breda, delivers the optimal balance of all photochromic properties (speed of activation, darkness, temperature stability and clarity) for all wearers.
Testing with Life360
Transitions Optical tested the performance of Transitions Signature VII lenses and the Chromea7 technology using its Life360 methodology. This consists of traditional laboratory measurements, live wearer testing and real world measurements to quantify what the wearer experiences.
Testing validated that Transitions Signature VII lenses are more responsive to both direct and indirect sunlight than previous generations – they get darker when facing away from the sun, in reflected light and at different times of day – many of the outdoor conditions wearers commonly encounter.
The testing took into account several factors including available light and the direction of light; lens orientation; the UV spectrum; temperature and humidity. Additionally, numerous wearer positions were tested – facing to and away from the sun, with and without a hat, all across hundreds of different lighting situations, in multiple seasons and locations throughout the world.
John Ligas, Director, Research and Development at Transitions Optical said the new lens tints are much
more aesthetically pleasing than the sixth generation.
"The grey tint is a more neutral colour, offering true life colour and the brown is the best everyday, contrast-enhancing lens we've ever offered," he said.
According to wearer tests conducted by Transitions Optical, the Signature VII lenses had high patient satisfaction and were preferred "two to one" over Transitions VI lenses. Those tested claimed this was due to an optimal balance of benefits: better darkness outdoors; improved responsiveness in more situations; speed of activation and fade back; and clarity indoors and at night.
"Performance evaluations and measurements are only meaningful if they reflect what wearers are actually experiencing with the lenses, and the live wearer testing of Transitions Signature VII lenses confirmed the enhanced wearer experience these lenses provide," said Mr. Ligas. "This is why our Life360 approach now guides our product development."
Selling Points for Wearers
Kerry Brock, Transitions Optical Marketing and Retail Services Manager for Australia and New Zealand, said the lens' ability to perform in intense heat is particularly valuable for customers in Australia and New Zealand.
"Unlike traditional photochromic lenses, Transitions Signature VII lenses maintain their dark activated state in all outdoor conditions, block 100 per cent UV rays and fade-back 20 per cent faster than Transitions VI lenses," said Ms. Brock.
"We have found the lenses to be so clear it is difficult to tell the difference between Transitions Signature VII lenses and regular lenses when in their inactivated state.
"Ninety-six per cent of clear lens wearers who trialed the product said they were completely satisfied with the level of indoor clarity and a further 93 per cent of photochromic lens wearers said they had a superior wearing experience when they tried the new lenses," she added.
"These lenses not only protect vision, but also enhance what people see with greater definition, better contrast perception and more vibrant colours of the world around us."
Transitions Signature VII lenses will be available in January 2014 in a range of materials and designs. Visit
www.transitionssignature.com for more information.
Breakthrough Photochromics
What are the features of Transitions Signature VII lenses which make them a breakthrough in the photochromic category?
Darker in all outdoor conditions, even on hot days
More reactive to indirect UV light
20 per cent faster fade back to clear
The clearest everyday lens indoors and at night
Block 100 per cent UV rays
The best balance of indoor clarity and outdoor darkness achieved with any Transitions lens.