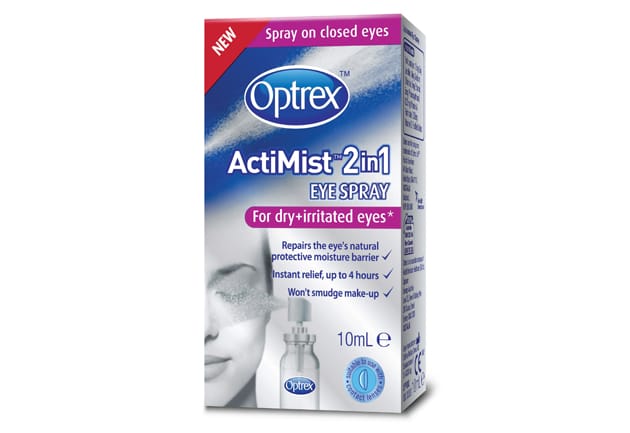 Approximately 80 per cent of sore, irritated eyes are due to damage to the lipid layer1 often caused by environmental factors such as weather, computer use and air conditioning.
Optrex ActiMist is a liposomal spray that is clinically proven to help to repair the lipid layer of the tear film and seal the moisture into the eye.2 Optrex ActiMist is a quick and easy way to treat dry, sore and irritated eyes, and because it is sprayed onto a closed eye, it overcomes many of the pitfalls of using eye drops. In a clinical study, 74 per cent of customers preferred the application of Optrex ActiMist eye spray to that of an alternative conventional treatment.1
For more information on Optrex ActiMist or to register to attend a special dinner presentation in Melbourne on 28 February 2014 visit www.rbhealthhub.com.au/spray
References:
1. Lee S et al. Klin Monatsol Augenheilkd 2004; 221:1-12;
2. Pult H et al. Contact Lens Anterior Eye 2012;35(35): 203-207.