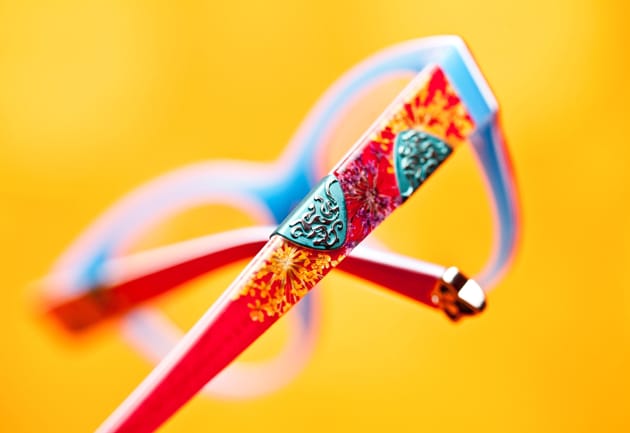 Coco Song has released Black Blade, a limited edition frame that features stylised dragons in metal on the interior and exterior sides of the temples.
The frames are embedded with gemstones like tiger-eye, jade, garnet, and turquoise, small dried flowers and silks in different colours.
Black Blade is one of several models in the new release. Another stand out is the Wake Up which features dehydrated leaves on the temples and on the top rim, combined with the elaborate perforated metal on the temples and bridge, in a succession of light and refined colours.
Coco Song is distributed in Australia and New Zealand by Mimo. Contact your Mimo Account Manager for more details.