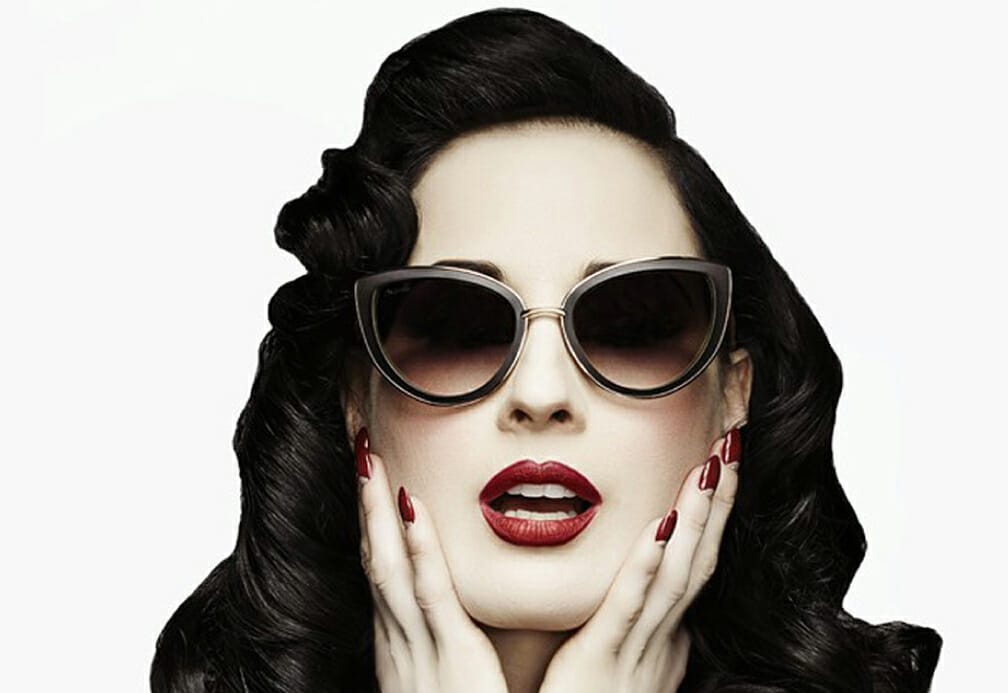 Femme fatale Dita Von Teese has launched a signature line of eyewear comprising 10 styles ranging from classic catseye to edgier cut-out metal and acetate frames. The Dita Von Teese collection marks the performer's first official entry into eyewear.
Von Teese has partnered with her longtime friend, John Juniper – who co-founded DITA Inc. and named it after her – to produce the collection. "The inspiration behind the Dita Von Teese collection was to create elegant feminine styles with a classic flare that women could wear on any occasion. Dita Von Teese personifies the quintessential woman with a sartorial grace that is unique," said Juniper.
Dita Von Teese has an expanding fashion empire that includes fragrances, dresses and lingerie. She also has a strong view on design. "I don't employ stylists; I've always been self-made and self-taught, so it makes sense for me to use my styling talent in a different way than just in creating my shows, photos and on the red carpet," she has been reported as saying. "Although I love frames with retro flair, I don't like to wear authentic vintage glasses because the proportion is rarely correct for a present-day face; they are usually too small, and end up looking grandmotherly. The way to capture the elegance and spirit of vintage style is to understand that it must be done with a contemporary twist to make it current and sexy. This is what this collection is about: sexy, wearable eyewear that conveys high-glamour and elegance."
Born Heather Sweet in West Branch, Michigan, Dita Von Teese began performing striptease in 1992 and has since become the biggest name in burlesque since Gypsy Rose Lee. Dita Von Teese Eyewear will first debut in selected department stores in Europe before being made available to the rest of the world.