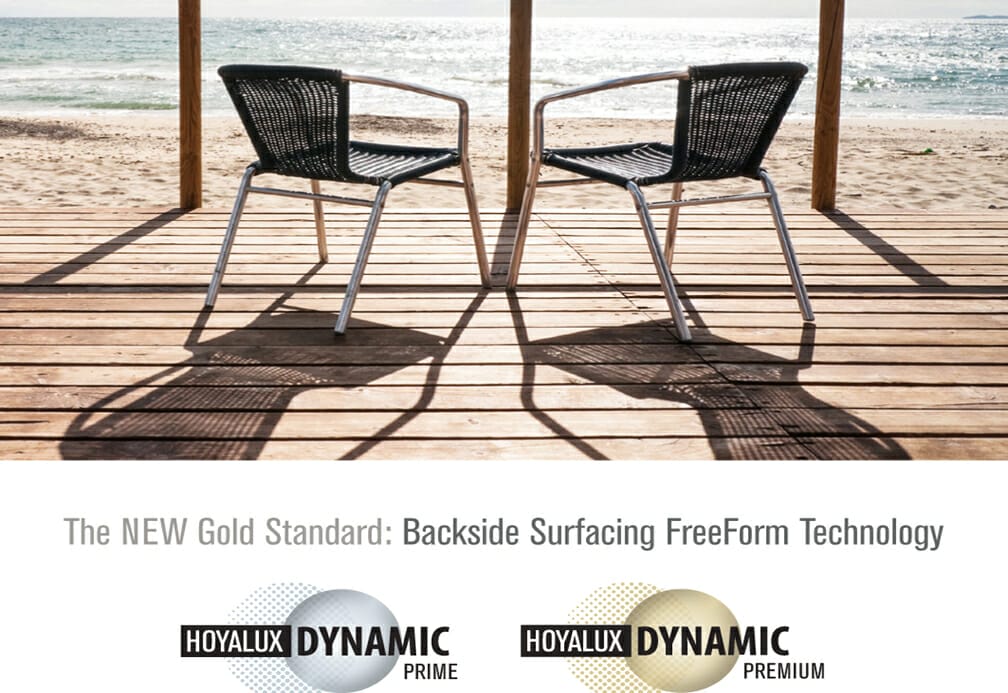 Hoya Lens Australia has launched its first full back-surfaced freeform progressive lens design – Hoyalux dynamic prime and Hoyalux dynamic premium.
This technology applies both aspheric and atoric curves to the back of the lens, providing wider fields of view and less distortion, which results in more superior vision at all distances.
Developed with the integration of Listing's Law, Hoyalux dynamic progressives considers the horizontal and vertical movements of the eye, and takes into account the eyeball's natural rotations in all other directions.
Contact your local Hoya Sales Consultant.